Pakistan Election 2018 Polls: One dead, 2 injured in clashes in Swabi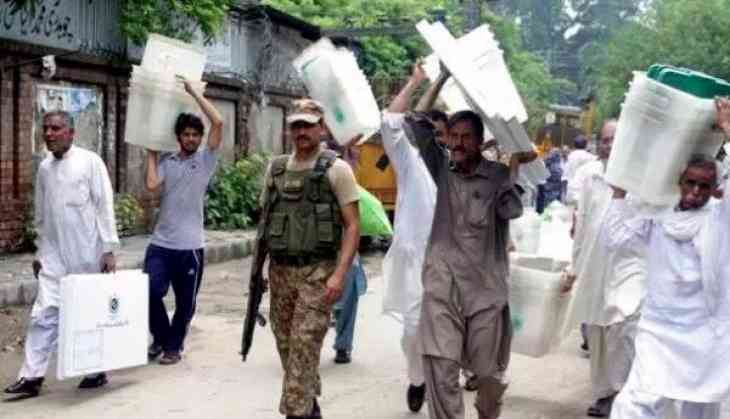 Voting has begun at 85,000 polling stations across in Pakistan. About 4,00,000 police officers and 371,388 army personnel have been deployed at the booths as a precautionary security measure.
Pakistan is holding its 11th general election since 1970 today. A tough battle is expected between Imran Khan-led Pakistan Tehreek-e-Insaf (PTI) and Pakistan Muslim League-Nawaz (PMLN) led by Nawaz Sharif's brother and former Pakistan Punjab Chief Minister Shahbaz Sharif.

The Pakistan Peoples Party (PPP) led by Bilawal Bhutto Zardari will be hoping to play kingmaker in case none of the parties secures a clear majority.
Daughters of Benazir Bhutto- Bakhtawar and Aseefa after casting their vote in Sindh's Nawabshah. #PakistanElections2018 pic.twitter.com/6iZTPSozGb

— ANI (@ANI) July 25, 2018
The high-voltage campaign was marred by violence, including an IS-claimed attack on July 13 that killed nearly 150 people and dominated by political controversies over the arrest of ousted prime minister Nawaz Sharif.
Not a single Pakistani prime minister has completed their term yet as the Army has ruled Pakistan directly for 30 years. The military has also exerted influence on matters of national security and foreign policy during civilian regimes.
Also Read: Pakistan election 2018: Malala Yousafzai wants women to vote in large numbers