New attacks in Syria's Eastern Ghouta after UNSC resolution
Syrian government forces on Sunday continued their airstrikes and shelling of Eastern Ghouta, a rebel-held suburb of the capital Damascus, hours after the UN Security Council (UNSC) approved resolution demanding a 30-day nationwide cease-fire.
On Sunday morning, two airstrikes targeted the town of al-Shifonia, while government troops launched missiles against Harasta, Karf Badna and Jesren, according to the Syrian Observatory for Human Rights (SOHR), a UK-based war monitor.
Despite fighting between government troops and the Jaysh al-Islam (Army of Islam), the SOHR reported that Saturday night was the calmest in the region since the government forces intensified their attacks on Eastern Ghouta as there were no casualties.
Also read: Syria: Several children among 35 dead in air strike hits school in Idlib
The attacks involved the use of heavy arms and were the first to take place in al-Shifonia since February 18, when the government forces started their campaign.
Also on Sunday, six surface-to-surface missiles were launched at Harasta, four targeted Karf Badna and Jesren and another four were launched at Hamouriyah, while al-Shifonia suffered two airstrikes, according to the SOHR.
The UNSC on Saturday unanimously approved a resolution demanding a 30-day, nationwide cease-fire in Syria, including Eastern Ghouta.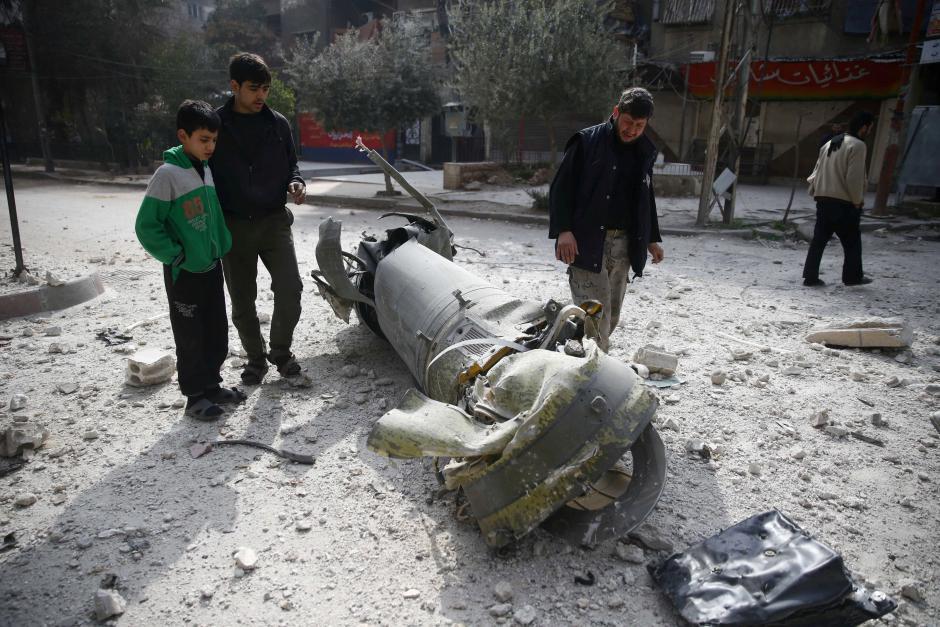 Under the cease-fire deal continued military operations will be authorised against groups regarded as terrorist organisations by the UN, including the Islamic State and Nusra Front, who now call themselves Tahrir al-Sham, which the Syrian government says is present in Eastern Ghouta.
A week of intense attacks on Eastern Ghouta killed at least 510 people, including 127 minors, according to latest figures.