Love Uber? Wait till you meet France's VTC, a more stylish spin on taxis
Asad Ali
| Updated on: 14 February 2017, 0:13 IST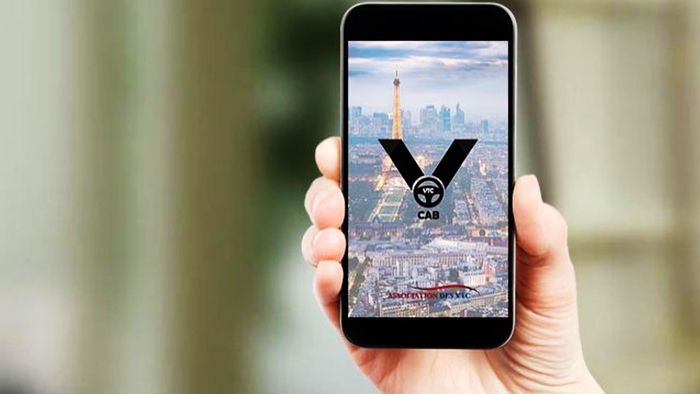 In the likely longlist of things French people hate about America, Uber is probably among the top. Probably soon after American wine, cheese and art, one imagines.
French cab drivers are so upset with Uber they've gone ahead and developed their own app to protest the controversial US 'transportation company'.
Called VTC Cab, the app was launched a few days ago on Google Play and iTunes. Apart from water, newspapers and free WiFi, the new app promises, true to exacting French standards, 'drivers in elegant suits and ties.'
The founder of VTC Cab, Mohammed Radi told The Verge: "We want to re-establish and regain our rights over Uber."
Radi also serves as secretary general of Association des VTC de France, the group that launched the app. He said, "We run a nonprofit organisation, which means we are not here to make money off the work of our drivers."
VTC will charge passengers the same rates Uber charged before suddenly slashing fares in Paris a month ago, which led to protests. The rates will be 1.40 euros per kilometer with an 8 euro minimum ride.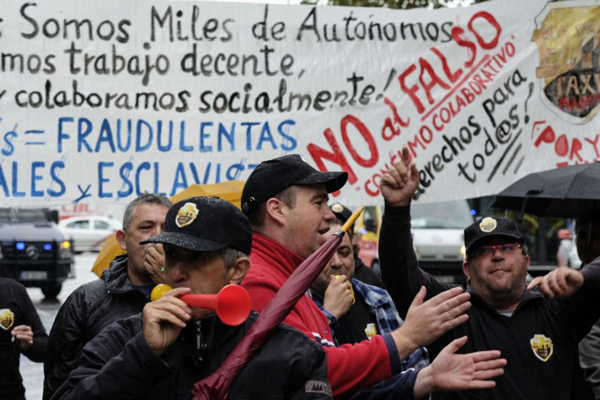 However, where Uber charged a 20% commission for every trip in Paris, VTC Cab has a monthly fee of 250 euros for drivers, allowing them to keep all of what they earn. The collective fee then goes towards overall maintainance of the application. Think of it as a non-profit association with a membership fee.
Uber had slashed rates by almost 20%, leading to backlash from local cabbies. The Verge also quoted Radi as saying that about 1,500 drivers across Paris have already signed up for the service and that he wants the number to go up to 5,000 by early 2016.
French unions have had major standoffs with Uber over its low-cost UberPop service that allowed non professional drivers to be a part of Uber, thus sidestepping steep licensing fees and expensive licenses that are otherwise required for local taxis. Protests went on for close to three months and finally in September, France's Constitutional Court upheld an earlier law banning UberPop.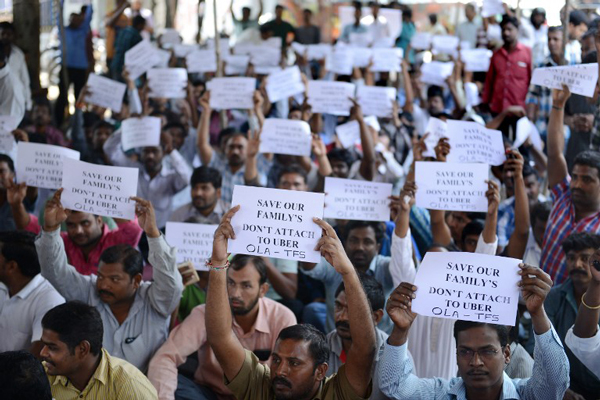 VTC wasn't the only new taxi app to come out of this conflict; the French government itself announced the imaginatively named Le Taxi in October this year, to counter Uber's popularity and resolve conflict between private minicabs and France's cabbies.
The beta version of Le Taxi will allow users to book in a similar fashion using geo-localisation over the internet. It hopes to get most public cabbies onboard across France, not just in the eight cities where Uber operates. But since this model doesn't seem to offer any radical advantages, there have been apprehensions about its efficacy in the long run.
Ironically, all this resistance comes at a time when there are reports that Uber is now supposedly more valuable than Ford, GM, Fox or Time-Warner Cable even, and is worth about twice as much as eBay.
Protests aren't limited to France; Uber has seen mass protests in multiple countries in recent months. Toronto was the latest, the issue being the same worldwide: local taxi drivers believes Uber goes against city transport regulations by not owning and running its cabs itself, and capturing the market unfairly.
In November close to 300 drivers gathered in London to protest Uber's move to increase commission from 20% to 25% for new drivers.
Uber is set to launch in Belfast next, this month. According to reports, Uber does seem to have the required licences this time around. But in Belfast too, Uber may just find itself in a tight spot. A section of Northern Ireland's revised taxi law requires all taxis to fit and use a taximeter and printer, which for the moment is something only the local cabs have. Uber has just the smartphone which it treats as a "meter." A technical niggle which might yet again develop into a major headache for the beleaguered cab company.