Lebanon goes to polls to elect new parliament after nine years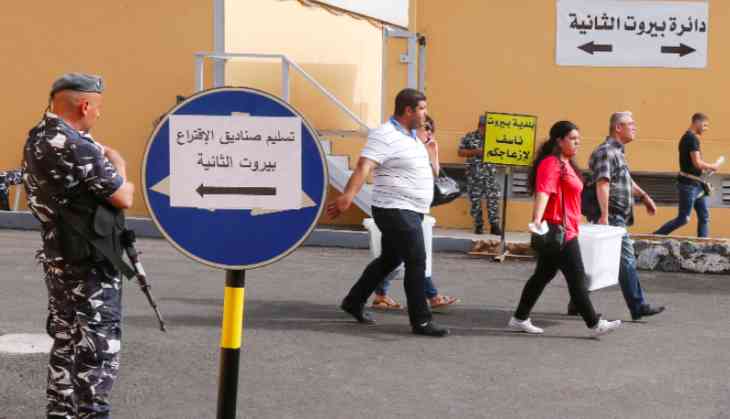 For the first parliamentary elections for almost a decade, polls have opened in Lebanon. The last elections were held in 2009, for what was supposed to be a four-year term.

Due to vulnerability in neighbouring Syria, the parliament extended its term twice.

On Sunday, around 583 candidates compete for the 128 seats in parliament through 77 rival lists, spread across 15 districts.

The new electoral law that introduced proportional representation, voters will be casting two votes; one for a list of candidates and one for a single preferred candidate.
Also Read: Seven Indian engineers abducted by gunmen in Afghanistan's Baglan: Report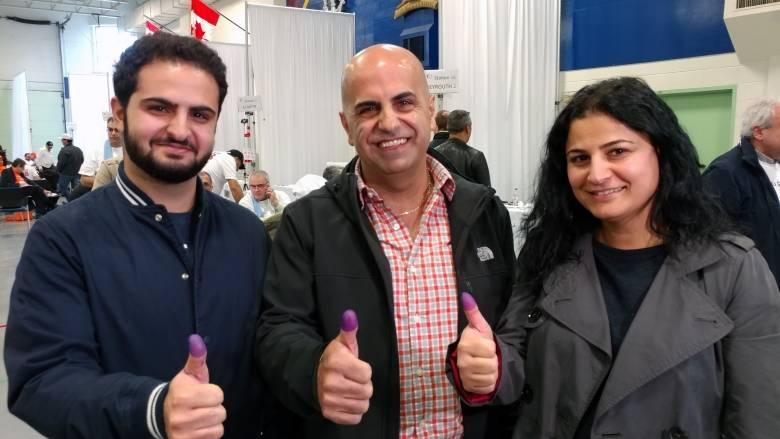 On Saturday, Lebanese Army forces were deployed across the country in preparation for the election and its aftermath.

Lebanon has 3.8 million registered voters and more than 700,000 voters will be casting their ballots for the first time.

Around 6,800 polling stations were opened across the country, under the presence of the gendarmerie.

Voting will continue until 19:00 local time (16:00 GMT).
Worshipping with All Saints, Beirut this morning. If you're the praying type please pray for Lebanon as they go to the polls today for first time in 9yrs! @acnbchurch @LBCI_News_EN

— Victoria Hagrem-Smith (@revdvictoria) May 6, 2018
Lebanon goes to the polls today for the first parliamentary elections in 9 years. Will new factors - a surge of young voters, a rise in independent and women candidates and a new electoral law - challenge the status quo?

— Ben Hubbard (@NYTBen) May 6, 2018
Live: polls open in Lebanon's parliamentary elections. https://t.co/yeBJM2mL5e

— Press TV (@PressTV) May 6, 2018
Lebanon votes in first polls in nine years @AJEnglish
https://t.co/hCd5lC63js pic.twitter.com/6apSC4qGu8

— john.martin.sligo (@SligoJ) May 6, 2018
Polls are open! First parliamentary elections in #Lebanon since 2009. Good luck to all Lebanese 🍀🍀🍀 #democracy #stability #peace @eueomlebanon18 pic.twitter.com/x1wy2cZacR

— Christina Lassen (@EUAmbLebanon) May 6, 2018
Even @Uber is jumping into #Lebanon's election madness, offering free rides to and from polls around #Beirut and surrounding regions: pic.twitter.com/49Ih1Dj6XY

— Maya Gebeily (@GebeilyM) May 5, 2018
Polls open in #Lebanon - first election in nine years after it was repeatedly postponed mainly due to disagreements over new electoral law

— Zeina Khodr (@ZeinakhodrAljaz) May 6, 2018
Lebanon goes to the polls on Sunday. A breakdown of what this could mean for Hezbollah/Iran & the country, with projected outcomes & implications. https://t.co/ZFUjWQdbUe's-At-StakeLinks.pdf pic.twitter.com/S0A8fdAfGt

— Firas Maksad (@FirasMaksad) May 3, 2018
Let's see, whether Lebanese vote for Syed Hassan who defends Lebanese & fight against USA,Saudi,Israel backed Terrorists
Or
Lebanese vote for dual nationality holder Saad Hariri who didn't even defend himself & resigned on Saudi's order.Polls open in #Lebanon's general election pic.twitter.com/Hgqo4Kw7El

— Sheikh Saleem Ahmad (@Sagopaak) May 6, 2018
Official results are not expected until Monday or Tuesday, but analysts expect early details to emerge on Sunday night.

A young couple walked out of one the polling stations in Achrafieh said, "I am happy with the change this will bring about - something we have a role in, something that has our imprint," she said. "We have to serve the country for it to serve us."

On Sunday morning, President Michel Aoun gave a brief statement to the gathered press, addressing one of the more perplexing aspects of the new law; the preferential vote.

The President also called voting "a sacred duty". He added, a lot of countries enforce mandatory voting, Lebanon values the freedom of each citizen to make their own choice.

"But the Lebanese should not neglect this right," he said.
Also Read: WWE News: Triple H announces to introduce the future Of World Wrestling Entertainment UK brand is coming soon