Kulbhushan Jadhav case: diplomatic pressure may push Pakistan into a corner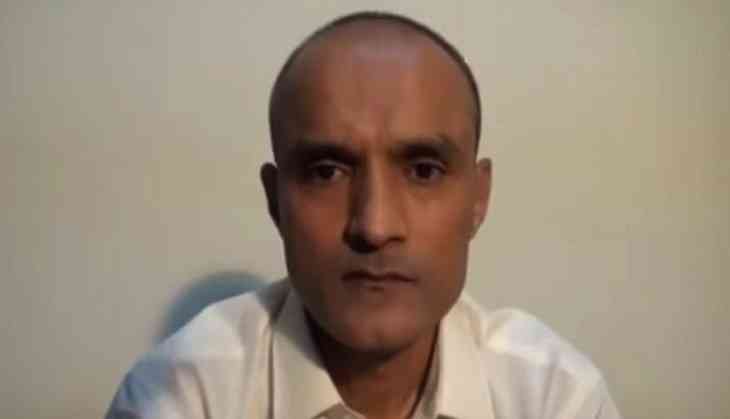 Pakistan could come under serious diplomatic pressure to explain the opaque processes which led to the death sentence to Indian businessman and former naval officer Kulbhushan Jadhav by a military court on Monday.
There's a chance the matter could stretch on for a while, at least till Pakistan's powerful military leadership realises the possible fallout if it goes ahead with the execution.
Swaraj's statement
Former diplomats and security analysts say that such matters have been quietly resolved in the past, away from the public glare.
External Affairs Minister Sushma Swaraj, in her address to the Rajya Sabha on Tuesday, revealed how both the governments were in touch on the matter, and how, earlier this year, Pakistan had sought India's assistance in the case to obtain evidence and other materials for investigations.
However, according to the minister, "in doing so, they levelled ridiculous charges against senior Indian officials who had no connection to this issue."
Three hours after the sentencing, Pakistan had again officially communicated with the Indian High Commission, with a proposal of conditional consular access. "That tells us a lot about the farcical nature of the alleged proceedings which have led to an indefensible verdict against an innocent kidnapped Indian," Swaraj told Parliament.
Swaraj said Jadhav had been sentenced on "concocted charges" and "if anything, is a victim of a plan that seeks to cast aspersions on India to deflect international attention from Pakistan's well known record of sponsoring and supporting terror."
She warned Pakistan to "consider the consequences for our bilateral relationship" if it proceeds on this matter.
Pushed into a corner
The press release by ISPR, the media wing of the Pakistani military, announcing the death sentence to Jadhav, called him a R&AW operative engaged in espionage and sabotage. This had come as a shock to Indian security and diplomatic strategists. The Indian government has maintained that Jadhav is a former Navy officer working as a businessman in the Iranian port town of Chabahar, where he was abducted and taken to Pakistan.
The Pakistani military leadership has been pushed into a corner not just by India, but also by other countries, including Afghanistan and Bangladesh, for its continued support to several terror groups. "This could be a way to divert attention from the issue," says a former diplomat.
"Till the time the military leadership doesn't decide to precipitate matters, there is hope," another former diplomat says, while another points out how, in the past, several such spy games have been resolved by the way of quiet trade-offs.
Asked if Kulbhushan Jadhav's case had got too much of media and international attention to be resolved quietly, the third diplomat said for now, very little was known about the case, but that there was clarity that the Vienna Convention on granting consular access was not observed. The Indian government had not been told of the competence of the defence counsel provided to Jadhav. "Pakistan will have to answer all of it," he says.
A security analyst points out how all hope is not dead, since Jadhav could go to appellate court against the death sentence. Even if the appeal doesn't lead to a favourable decision, he could approach the President of Pakistan for mercy.
What happened in the past?
There are several instances in the past where alleged spies have returned to India or have been pardoned by the Pakistani leadership. Sarjeet Singh was one such individual who returned after 30 years in 2012. His death sentence was commuted to life imprisonment by the then-Pakistani President, Ghulam Ishaq Khan.
Similarly, Kashmir Singh, another alleged Indian spy, who spent 35 years in prison, was pardoned by President Pervez Musharraf.
However, there are other instances too, like Sheikh Shamim, the alleged Indian spy who was hanged in 1999, or Sarabjit Singh, who despite having his death sentence commuted, was allegedly killed in jail by other inmates.
India, on the other hand, has not executed any Pakistani national on charges of espionage.
The alleged abduction of a former Pakistani Army official from the Nepalese town of Lumbini on Thursday has added another layer of mystery. Reports in the Pakistani press claim he could have been lured and abducted by the Indian agencies. There is speculation that the Pakistani Army leadership may have gone ahead with the sentencing on Jadhav to pre-empt any action against the former Pakistani officer, Mohammad Habib.
For now, it seems like a long battle ahead for Jadhav and Indian diplomats.