Kim, Moon shake hands and put an end to the war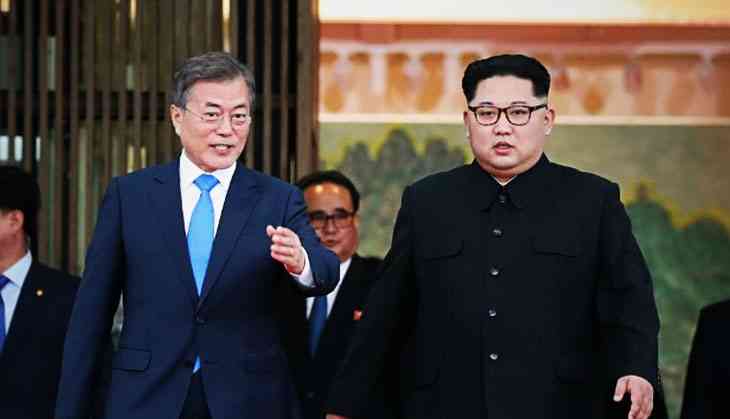 History was made Friday when the leaders of the two Koreas pledged to bring an end to the Korean war and to "complete denuclearisation of the Korean peninsula".
Kim Jong Un became the first Supreme Leader of North Korea to cross the border into the South since the 1950-53 Korean war. He shook hands with South Korea President Moon Jae-in over a concrete block – the border of the demilitarised zone between the two Koreas. Jovial images of the two heads of state did not reflect the tension between the two countries.
According to news agency Reuters: "The two Koreas announced they would work with the United States and China this year to declare an official end to the 1950s Korean war and seek an agreement to establish 'permanent' and 'solid' peace in its place.
"The declaration included promises to pursue phased military arms reduction, cease hostile acts, transform their fortified border into a peace zone, and seek multilateral talks with other countries including the United States."
That is in contrast to the international tension seen last year over a series of missiles the North fired and its largest nuclear test.
But last month marked a thaw when Kim paid a surprise visit to Beijing to meet China President Xi Jinping. He is also slated to meet United States President Donald Trump, in a first.
On the other hand, Moon too pledged to visit Pyongyang later this year, according to Friday's declaration.
In a welcome move the two sides agreed to let members of divided families meet and also to open liaison offices, stop propaganda broadcasts and leaflet drops.
The Korean War – when China and Soviet Union backed the North and the US led support for the South – was never officially called off as it ended in a truce and no treaty was signed.