Kim Jong-un wants to 'write new history' with S.Korea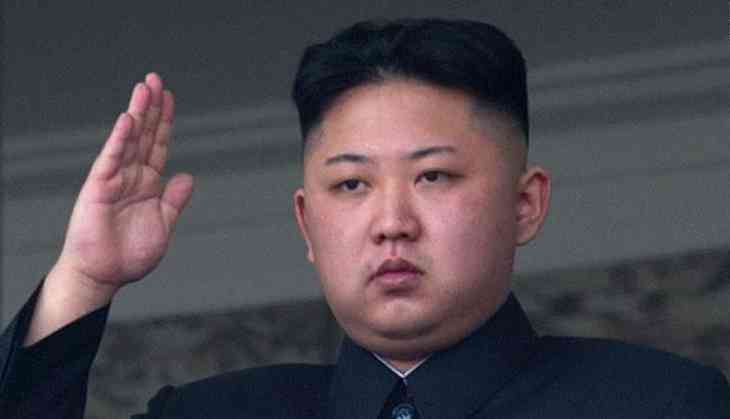 North Korean leader Kim Jong-un has said that he wants to "vigorously advance" relations with South Korea, telling a visiting delegation from Seoul he hoped to "write a new history of national reunification", Pyongyang state-media reported on Tuesday.

Kim made the comments during a two-day trip by the delegation led by Chung Eui-yong, the head of the South's national security office, reports the Guardian.

The officials are the most senior South Koreans to meet Kim since he came to power in 2011 after the death of his father.

"He ... made an exchange of in-depth views on the issues for easing the acute military tensions on the Korean Peninsula and activating the versatile dialogue, contact, cooperation and exchange," Pyongyang's official Korean Central News Agency (KCNA) reported.
Also Read: Kim Jong-un pledges for reconciliation between Koreas
"He repeatedly clarified that it is our consistent and principled stand and his firm will to vigorously advance the north-south relations and write a new history of national reunification by the concerted efforts of our nation to be proud of in the world."

It was not clear what a "satisfactory agreement" meant and despite a standing invitation for South Korean President Moon Jae-in to visit Pyongyang, no date has been set.

The South Korean delegation's visit follows two months of easing tensions with North Korea and is the first of its kind since President Moon's liberal government was sworn in last year.
Also Read: Kerala CM Pinarayi Vijayan hails North Korea's anti-US stand
The officials delivered a letter from Moon and Kim issued orders for "practical steps" to be taken, KCNA said without giving details.

Kim and his wife also personally hosted a dinner for the group on Monday night at the Workers' party headquarters, the first time South Korean officials have visited the building, according to Seoul's presidential office.

Kim's younger sister and close advisor Kim Yo-jong also attended the meal, which lasted more than four hours.

A photo of the North Korean leader posing with five members of the South Korean delegation was splashed across the front page of the Rodong Shinmun, the official newspaper of the ruling Workers' Party.

Meanwhile, a South Korean government spokesperson said the visit that ends on Tuesday had not disappointed, while a press conference by the high-level delegation is expected upon its arrival in the Seoul at 6 p.m., reports Efe news.