John Cena and Nikki Bella throwback: When the wrestling couple stripped on camera for the fans before break up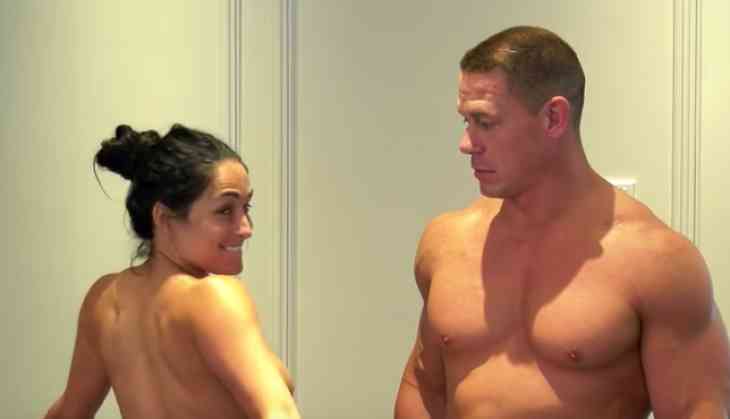 WWE superstar John Cena and Nikki Bella have been together for six-long-year but on Sunday Nikki announced by an Insta post that she and John have parted their ways.
Both the wrestlers have been very popular on YouTube and have always kept their promise. In fact, John and Nikki went completely starkers on YouTube when they completed 500,000 subscribers.
In the video, Nikki dropped her gown and John his Tapout t-shirt and went for a flesh-show. They even danced around giggling and farting.
This video was loved by fans and grabbed a lot of attention and got around 14 million views and 103k likes.
The duo has been staying together in wrestling legend's lavish mansion in Tampa, Florida.
After the news of John Cena and Nikki went around fans returned to the video and commented on it again, calling it cute.
In a statement, the couple said: "After much contemplation and six years of being together Nikki Bella and John Cena announced today their decision to separate as a couple. While this decision was difficult one, we continue to have a great deal of love and respect for one another. We ask that you respect our during this time in our lives."
Also Read:WWE lovebirds John Cena and Nikki Bella separate after six years when wedding bell was a week shy