ISIS and its ideology: Does India need to worry?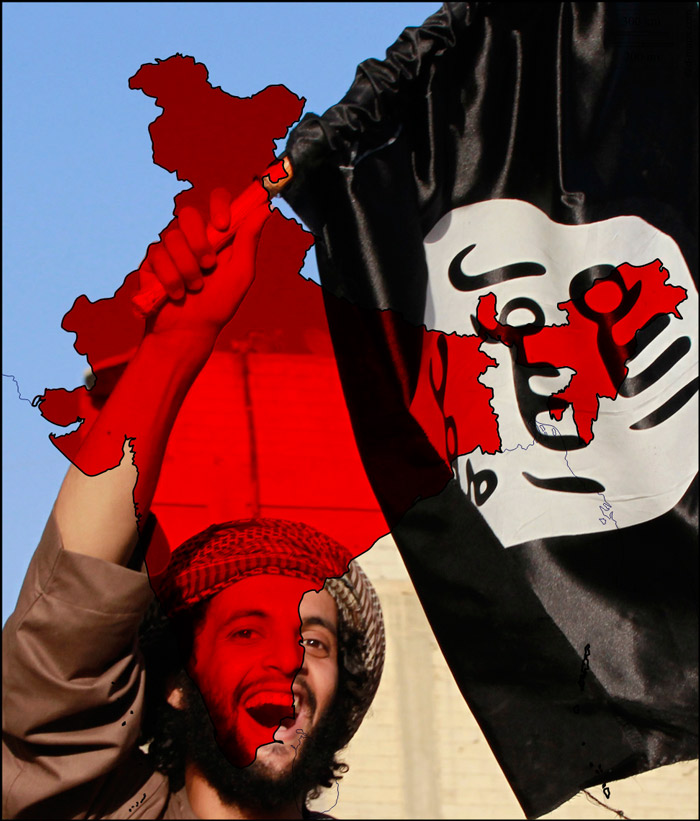 Where we stand
Experts differ on the \'ISIS in India\' question
India has been in the radar of Islamic extremism
Al Qaeda\'s Zahahiri talked of liberating Kashmir last year
More in the story
How social media has a significant effect
How big is the threat for India
What is the way forward
How big a threat does Islamic State's ideology pose for India? Opinion varies among security experts, social scientists and journalists who can read the pulse of the country's minority communities.
Under Daesh's ideological ambit, Khorasan is one of its wilayats (jurisdiction) where bayaat (allegiance) can be declared to the Caliph.
Khorasan generally denotes a historical region northeast of Persia, in pre-Islamic and early Islamic times. But the term had a much wider denotation, covering parts of Central Asia and Afghanistan, including even the Indus Valley and Sind.
Though not a fertile ground for establishing a base, India has been at the ideological cross-hair of al Qaeda and its affiliates.
Al Qaeda initially talked about a Zionist-Crusader alliance, but extended it to a Zionist-Crusader-Hindu alliance, post 9/11. It developed links with Pakistan-based militant organisations such as Harkat ul Mujahideen (HuM) and Lashkar e Toiba (LeT).
India was taken up by bin Laden himself. In 1996, he condemned "massacres in Tajikistan, Burma, Kashmir, Assam, the Philippines, Pattani, Ogaden, Somalia, Eritrea, Chechnya, and Bosnia-Herzegovina."
In a 2001 manifesto, al-Zawahiri too stressed that his cadre had "revived a religious duty" to "fight in Afghanistan, Kashmir, Bosnia-Herzegovina and Chechnya."
Though some Indian Muslims joined Pakistani jihadi organisations, Al Qaeda didn't easily recruit them as members due to the strong Arab predominance within International Islamic Front.
There was one instance when al Qaeda used Dhiren Barot, a migrant from East Africa to United Kingdom and a Hindu convert to Islam, for collecting intelligence about some financial targets in the United States.
Jamaat Qaidat al-jihad fi'shibhi al-qarrat al-Hindiya (QJAH/AQIS)
In a video that surfaced on 4 September, 2014, Zawahiri promised that al Qaeda would expand its operations throughout South Asia: "Our brothers in Burma, Kashmir, Islamabad, Bangladesh," he exhorted, "we did not forget you ... will liberate you from injustice and oppression".
According to him, al Qaeda in the Indian Subcontinent (AQIS) would "break all borders created by Britain in India". Usama Mahmoud was named the outfit's spokesperson and Asim Umar its organizational chief. Umar may have studied in Dar ul Uloom, Deoband.
After recent pronouncements by Zawahiri and Abu Musa Baghdadi of IS, there can be a competitive element -- which outfit can pose a greater terror threat; whose violence can draw more of recruits for the battlefronts in Iraq/Syria.
Social Media impact
This effect of social media has been significant. Take the case of Mehdi Masroor Biswas, a 24-year-old Bengali Muslim youth from a lower-middle class family in West Bengal. He was employed with an information technology multinational in Bangalore.
Biswas posed as a respected cleric, using the twitter handle 'Shami Witness'. He expostulated on Quran and drew parallels with recent events. His tweets seemed directed at Muslim youth all over the world and attracted more than 17,000 followers.
In another case, Areeb Majeed, an engineering student in Mumbai went to Iraq with three others. On his return, his parents alerted authorities and ever since the Indian establishment has been vigilant.
How deep is the problem
Official statistics do not acknowledge more than a handful of recruits from India to have declared adherence to IS or to have been to Iraq or Syria.
Before India officially banned IS, there was evidence of clandestine and even open clerical support for its ideology.
Maulana Abdul Aleem Islahi of a Hyderabad madrassa justified the use of force and brutal tactics. Mufti Arshad Faruqi of JeI Hind initially condoned IS atrocities. Maulana Salman Hussaini Nadvi @Ali Mian sent greetings to Baghdadi.
The vernacular media was ambiguous about Baghdadi's Caliphate declaration. A spate of articles welcomed developments like the safe release of nurses who were from Kerala.
After the ban, there was silence in the Urdu media. That also sent a wrong message, indicative of more-than-expected support among alienated Muslim youth.
Though the Indian Mujahideen suffered setbacks through arrests of some prominent leaders like Abu Jundal and Tehsim Akhtar in 2014, all its modules have not been completely defanged.
The Riyaz Bhatkal faction is now based out of Pakistan. The possibility of State sponsors there using them in the competitive backdrop of AQIS and ISIS cant be discounted.
Indian authorities are quite right in not being complacent. The need of the hour is to replicate the Singapore model of associating prominent Ulema in de-radicalisation programmes. It would have to be taken up on a much larger scale, considering the numbers involved.
Widespread apprehension among minorities and other sections of the civil society about inadequate steps taken so far needs to be dispelled.