India has done remarkable job under PM Modi of transforming economy: UK MP Blackman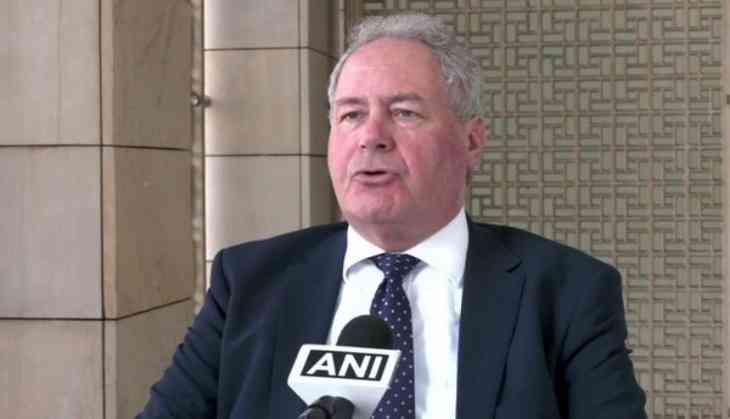 United Kingdom MP Bob Blackman.
Noting that the British government regards India as a strong friend and a strong ally, United Kingdom MP Bob Blackman has said that India has done a remarkable job under Prime Minister Narendra Modi in transforming the economy and the country is on track to becoming the leading economy of the world.
In an interview with ANI, Blackman said India and the United Kingdom have an agreement on security, defence and other matters and that demonstrates the goodwill between the two countries.
"We are two countries with a shared past and tremendous future ahead of us and we are at the moment negotiating what could be an incredible free trade deal, which would benefit India and the United Kingdom. So, anything that disrupts that is extremely regrettable, particularly when it's with our foundation."
Bob Blackman has been the Conservative Member of Parliament for Harrow East since the 2010 General Election. He was a Greater London Assembly (GLA) member for Brent and Harrow for four years, after ousting the Labour Leader on the GLA in June 2004.
Blackman was also a Councillor for the Preston Ward in Brent for 24 years, serving as leader of the Brent Conservatives from 1990 to 2010, before stepping down in order to stand as the Conservative candidate for Harrow East, according to Blackman's website.
Recalling Narendra Modi as Chief Minister of Gujarat, he said that when he was handling the position as CM, the PM turned the state into the powerhouse of the economy of India and has now transformed India.
"The Indian government have done a remarkable job under Narendra Modi of transforming the economy in India, leading India to become the fifth biggest economy now in the world, on track to become the leading economy in the world, by the way, it is going and the most populous country in the world. We also have to celebrate India is the biggest democracy in the world where the government can be replaced if that's what the people decide."
"From that perspective, it's very important that we build the friendship, we build the relationship between the two countries and we do so because obviously, India has the G20 role this year."
Blackman, who has been an MP since May 2010, said, India will be welcoming the leaders of the world this year and "it's important that we cement our good relations".
"If we don't, that would be detrimental to India and also to the United Kingdom," he said. He said the two countries should build on their friendship.
(ANI)
Also Read: UP govt gets investment proposals worth crores of rupees in Azamgarh, Rampur, Lakhimpur Kheri