How India & Saudi Arabia can handle the diplomatic hot potato of Gurgaon rape charges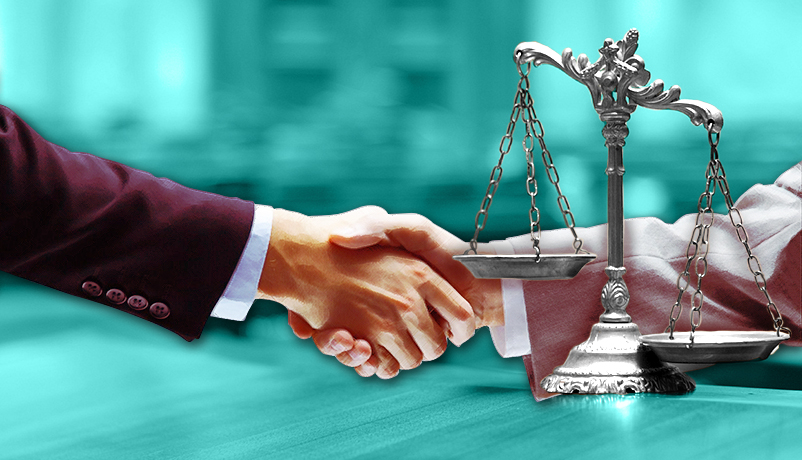 The charges
The first secretary at Saudi embassy faces rape charges
He allegedly held 2 maids from Nepal as sex slaves
Not only did he rape them, he also offered the women to his guests
Diplomat\'s wife was a willing accomplice - media reports
The reaction
The Saudi embassy first denied all charges
They then said the Gurgaon Police violated the diplomat\'s immunity
Saudis, used to living under a monarchy, are not used to a free press
The country scores low on gender rights
The reputation
This is not the first time a Saudi diplomat has committed a crime
They have been involved in mistreating maids across the world
In 2011, the police rescued 2 Asian women enslaved by a Saudi diplomat in London
In 2013, 2 Filipino women had to be rescued in Washington
The remedy
NSA Ajit Doval is handling the situation
India can seek a waiver of immunity in this case
If Saudi Arabia refuses, the diplomat can be declared persona non grata
Both the countries should keep in mind the interest of the Nepali women
Allegations of rape and keeping a sex slave against a Saudi Arabian diplomat, of the rank of the first secretary at the Saudi Embassy in Delhi, has stirred a hornet's nest.
The diplomat reportedly hired two Nepali maids from an Indian agent. Allegedly he not only mistreated them but also subjected them to multiple rapes and unnatural sex, according to the medical dossier built up by the Gurgaon Police.
He is also reported to have entertained his friends, perhaps all Saudis or from other Gulf countries, by inviting them to his home and allowing them to rape the maids.
A third maid employed by the diplomat managed to escape after a few weeks, clearly frightened by the goings-on. She contacted an NGO, which in turn alerted the Gurgaon Police.
Also read: What happened at the Saudi diplomat's house: shocking first-person account
Quite a reputation
The Saudi diplomat in Delhi is not the first among his tribe to have allegedly committed crimes against maids. In 2011, the police rescued two southeast Asian women allegedly enslaved by a Saudi diplomat in London.
In 2013, two Filipino women had to be rescued from the home of a Saudi diplomat in Washington. Saudi diplomats figure prominently in cases of diplomats ill-treating maids worldwide.
The conduct of diplomats and abuses of diplomatic immunity are squarely under the microscope. Public outrage in India and the 24x7 media coverage, subsequent to the rescue of the Nepali maids, was only to be expected. They have added to the pressure on the Indian government.
Compounding the alleged crime was the background of the two maids who had suffered much in the devastating earthquake that had struck Nepal. They were forced to look for jobs to make ends meet.
What's the immunity
While many women in South Asia are trafficked and suffer from sexual exploitation and rape, a diplomat indulging in such crimes under the cover of diplomatic immunity added to the public outrage.
Modern diplomatic immunities and privileges have grown out of customary law and practices of European states which started the practice of exchanging resident ambassadors. There were no commonly accepted norms of diplomatic immunities and privileges, though practices among European states built a body of customary rules that started being adopted by many states in Europe.
The codification of diplomatic immunities and privileges took place under the aegis of the United Nations, resulting in the Vienna Convention on Diplomatic Relations in 1961 and the Vienna Convention on Consular Relations in 1963. Almost all countries today are signatories to these two conventions and have ratified them.
The essence of such immunities and privileges stems from the need to protect a diplomat working in another country - sometimes hostile - from harassment, arrest, detention and other impediments in carrying out his/her duties.
Another crucial underpinning of diplomatic immunities and privileges is reciprocity: Countries agree to treat each other's diplomats respectfully and provide them protection through immunities and privileges.
The underlying implication is that if you cause trouble for my diplomat then I can retaliate against yours. This acts as a deterrent and restrains states from violating the Convention.
How complicated things are
India-Saudi Arabia relations have followed a higher trajectory since the path-breaking visit of the then King Abdullah in 2006, as Chief Guest for Republic Day celebrations, after a hiatus of 51 years.
The then Prime Minister Manmohan Singh's follow-up visit to the Arabian Kingdom in 2010, 28 years after the visit of Indira Gandhi's 1982 prime ministerial visit, added further heft to this relationship. Trade, energy and security cooperation were upgraded and Saudi Arabia started cooperating in the crucial domain of "terrorism".
Prime Minister Modi's triumphant visit to the UAE in August this year was the first step towards engaging countries of the Gulf and West Asia. It was a prelude to his expected visit to Saudi Arabia later this year.
India can seek waiver of diplomatic immunity; else the Saudi diplomat can be declared persona non grata
These charges against the Saudi diplomat complicate India's bilateral ties with the oil-rich Arabian kingdom. This has landed both countries in a delicate situation, grappling with a diplomatic "hot potato". National Security Adviser Ajit Doval is reportedly overseeing the issue and one can assume that he is trying to work out an exit route out of this sensitive and complex issue.
The Saudi Embassy mishandled the issue by first denying all allegations and then trying to brazen it out by accusing the Gurgaon Police of violating diplomatic immunity. A diplomat's residence is also entitled to diplomatic immunity under the Vienna Convention on Diplomatic Relations, 1961.
The Gurgaon Police, in its attempt to rescue the maids, may have stepped into the flat and committed a technical violation. The Saudis are not used to handling a free media, coming as they do from an authoritarian monarchy where a free media is unknown and where Sharia laws are applied.
Had this been Saudi Arabia
The crime of rape in Saudi Arabia attracts harsh punishment ranging from public lashings to public beheading, as per Sharia laws. This must have acted as a deterrent because the maids reported they did not suffer any physical attack while they were in Saudi Arabia.
Under Sharia laws, the victim of rape is also treated as a criminal if she is found to have violated guardianship and purdah laws. Moreover, under "Hudood" laws, applicable in rape cases, four male eyewitnesses are required to testify in order to convict a rapist. In most cases rapists get away scot free and the rape victim, not only is denied justice, but is also punished for getting raped.
The Saudi Arabian society is extremely conservative and women are put under severe constraints in public. After years of agitation, women have only recently won the right to drive.
It seems from reports in the media that the diplomat's wife was a willing accomplice in this sordid saga, leading to speculation that the Saudi diplomat may have been involved in human trafficking.
People from oil-rich Arab nations have access to substantial wealth that make them averse to service-oriented jobs. They can afford to bring in expatriate labour from all countries. Those who do menial jobs there are usually from the subcontinent, host to teeming jobless millions.
The subcontinent's plight
There are over 7 million Indian citizens working in Gulf countries. Around 2.5 million of them are in Saudi Arabia alone. It must be said that problems of ill-treatment by Arab employers do happen but there is no evidence to make sweeping generalisation about ill-treatment.
There is little doubt that Indians work in difficult conditions and live in cramped accommodation in many countries in the Arab Gulf and elsewhere. The Indian diaspora worldwide contributes over $68 billion in inward remittances, making India the largest recipient of foreign remittance in the world, followed by Mexico.
Both governments are, no doubt, now engaged, in quiet negotiations to settle the issue, navigating the interests of all concerned, including India's neighbour Nepal. The issue of compensation for the two Nepali maids must be on the table.
What are the options
India is likely to stick to the standard operating procedure and ask for a waiver of immunity so that the accused diplomat can be interrogated, the truth can be established and he can be prosecuted. There seems to be clinching evidence of the Saudi diplomat's complicity in the crime, according to the police.
The Saudi government may not grant waiver of immunity, the default position of most countries in such cases. India will have to then ask for removal of the diplomat and his family. In diplomatic parlance this is called declaring a diplomat persona non grata.
Once this stage is reached, the Indian government should provide the evidence collected to the Saudi authorities and request prosecution of the diplomat in Saudi Arabia. The Arabian Kingdom can burnish its tarnished public image by taking action under its laws.
The views expressed here are personal and do not necessarily reflect those of the organisation.