Greece: Wildfires kills atleast 50 in holiday area near Athens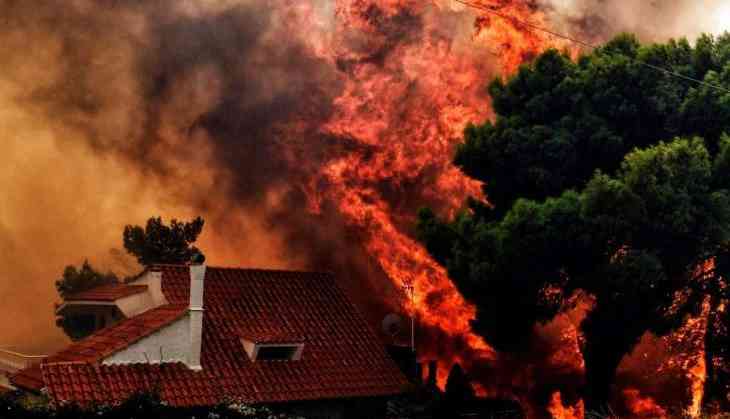 Atleast 50 people have died in wildfires burning in the Attica region around Athens, in Greece's worst fire crisis in more than a decade.
According to the local mayor, 26 bodies were found in a yard in the seaside village of Mati, which is at the centre of the disaster.
To rescue the people there, emergency workers used boats and helicopters to evacuate a beach.
A search-and-rescue operation is being conducted for 10 tourists who fled one of the fires in a boat, officials say.
Hundreds of firefighters are battling the blazes and the authorities are seeking international assistance.
"We will do whatever is humanly possible to control it," Prime Minister Alexis Tsipras told reporters.
Also Read: Viral Video: South Korean woman throws away cash worth 15.8 million on road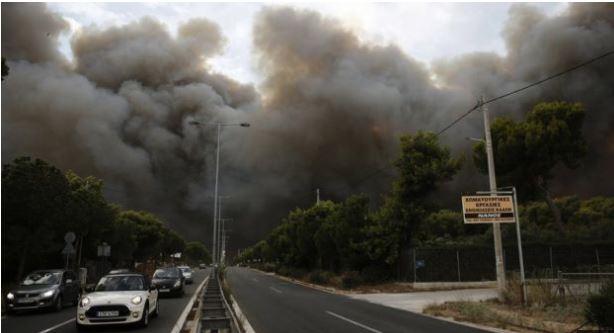 Most of the victims were trapped in the village 40km (25 miles) north-east of Athens and died either in their homes or their cars.
The village is located in the Rafina region which is popular with local tourists, especially pensioners and children attending holiday camps, Reuters news agency notes.
The charred bodies in the yard were lying just 15m (50ft) from the sea, photographer Pantelis Saitas told the Athens-Macedonian News Agency.
"These people must have tried to find a way out into the sea but they were likely trapped in the flames," he said.
At least 150 people were injured in the area,
"Thankfully the sea was there and we went into the sea because the flames were chasing us all the way to the water," said Kostas Laganos, who also survived the Mati fire.
"It burned our backs and we dived into the water... I said my God, we must run to save ourselves."
Fires are a recurring problem during the hot, dry summer months in Attica. The flames this week were fanned by high winds.
Also Read: 26/11 Mumbai attack convict David Headley battling for life after attack in jail; US stay mum on assault