Death, disaster and destruction: These are AFP's most striking images of 2016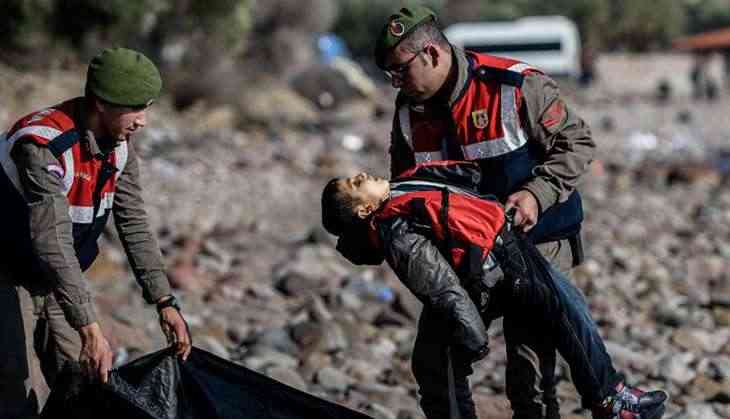 It's been a turbulent year in many ways, which is reflected in pictures of Black Lives Matter protests, the ongoing refugee crisis, the carnage in Aleppo, and the battle to defeat the Islamic State in the Middle East. The death of Cuban leader Fidel Castro, Thai king Bhumibol Adulyadej and countless beloved celebrities only added to an already disastrous year.
Now, French news agency Agence France Presse (AFP) has released their most striking photographs of 2016, which range from light-hearted to powerful to shocking to absolutely heartbreaking.
AFP photographers are employed across the world to capture major events and each year they make a selection of the images that best represent the year gone by.
The pictures range from the worlds of news, politics, entertainment, and sports. This year, they include events like David Cameron's resignation after the Brexit vote and Donald Trump's election victory, as well as sporting events like the Olympics and Euro 2016.
They say a picture is worth a thousand words, which is just as well because thousands of words wouldn't be enough to encapsulate all that has happened around the world over the last 12 months. So, if you want to relive it, there's no better way than through these images.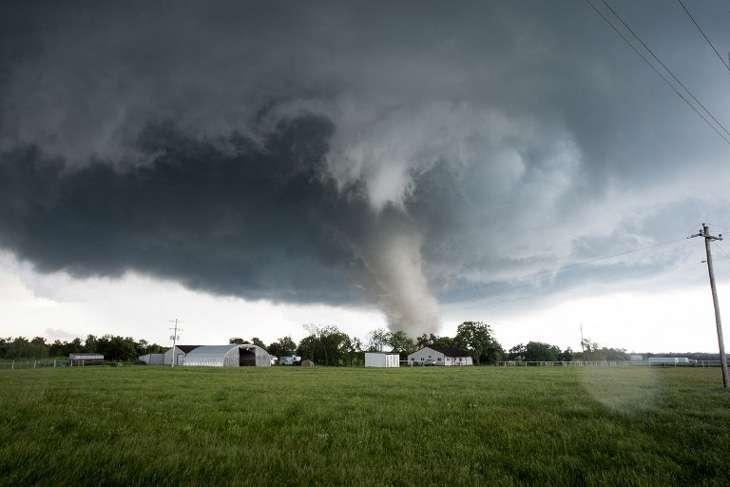 A tornado rips through a residential area after touching down south of Wynnewood, Oklahoma on 9 May, 2016. (AFP Photo)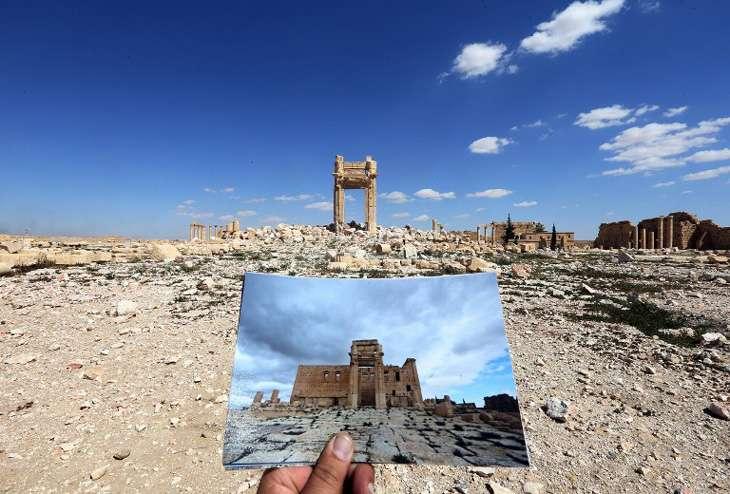 A photograph taken on 31 March, 2016 shows the photographer holding the picture of the Temple of Bel taken on 14 March, 2014 in front of the remains of the historic temple after it was destroyed by Islamic State (IS) group jihadists in September 2015 in the ancient Syrian city of Palmyra. (AFP Photo / Joseph Eid)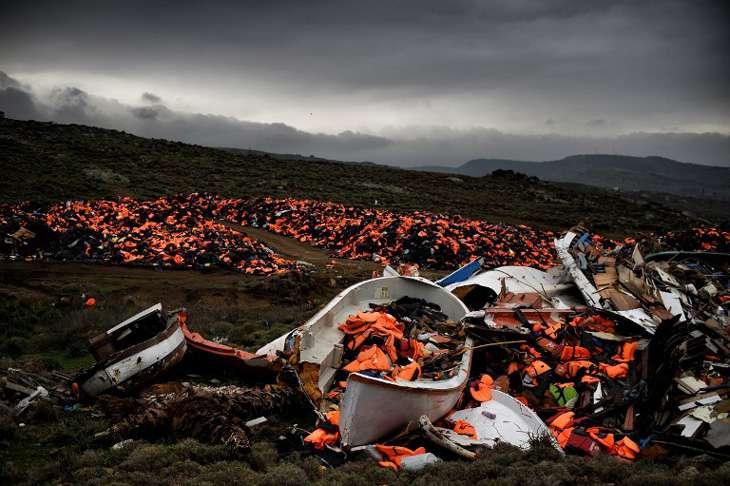 Wrecked boats and thousands of life jackets used by refugees and migrants during their journey across the Aegean sea lie in a dump in Mithimna on 19 February, 2016. (AFP Photo / Aris Messinis)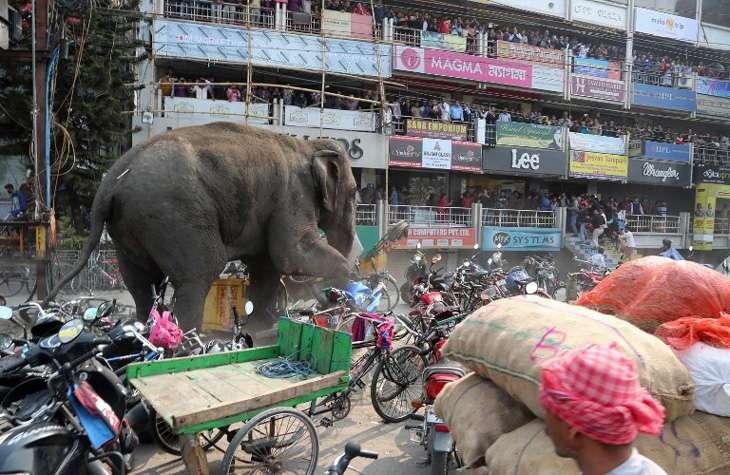 Indian bystanders watch as a wild elephant with a tranquillizer dart in its back side walks along a street in Siliguri on 10 February, 2016. The adult male elephant was tranquilised and captured by wildlife officials and transported to a nearby forest. (AFP PHOTO / Diptendu DUTTA)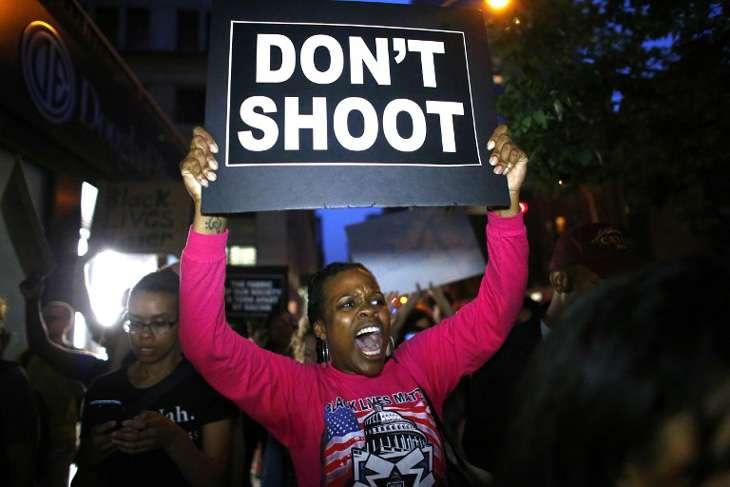 A woman holds a banner during a protest in support of the Black lives matter movement in New York on 09 July, 2016. (AFP Photo / Kena Betancur)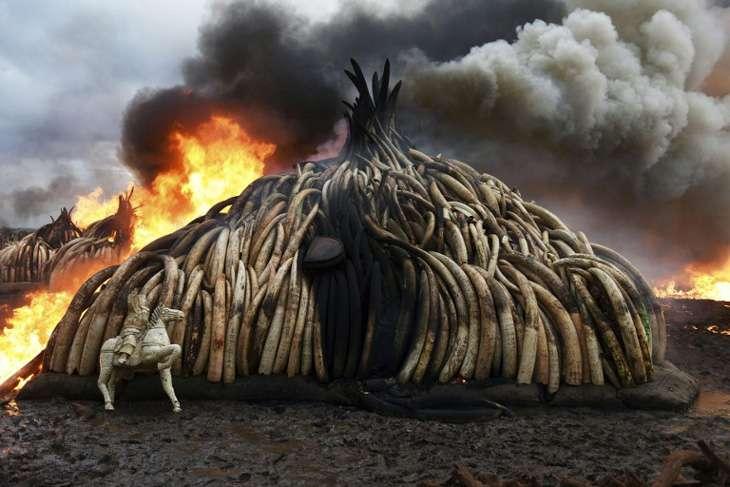 This picture shows one stack of burning elephant tusks, ivory figurines and rhinoceros horns at the Nairobi National Park on 30 April, 2016. (AFP Pphoto / Fredrik Lerneryd)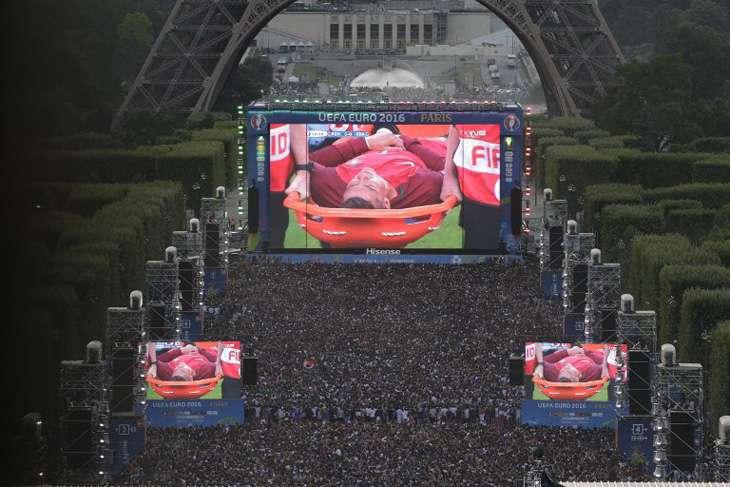 People watch on a giant screen the Euro 2016 football tournament final match between Portugal and France, while Portuguese forward Cristiano Ronaldo is evacuated on a stretcher after being injured, on 10 July, 2016 at the fan zone of the Champs de Mars near the Eiffel tower in Paris. (AFP Photo / Geoffroy Van Der Hasselt)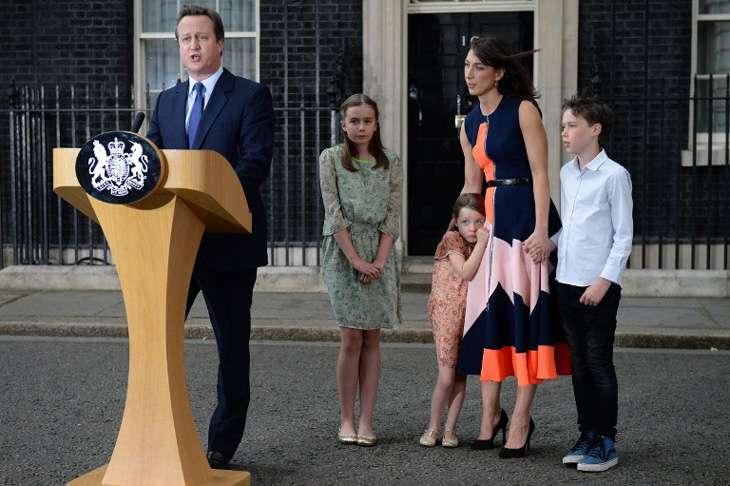 Outgoing British prime minister David Cameron speaks beside (L-R) his daughter Nancy Gwen, daughter Florence Rose Endellion, his wife Samantha Cameron and son Arthur Elwen outside 10 Downing Street in central London on 13 July, 2016 before going to Buckingham Palace to tender his resignation to Queen Elizabeth II. (AFP Photo / Oli Scarff)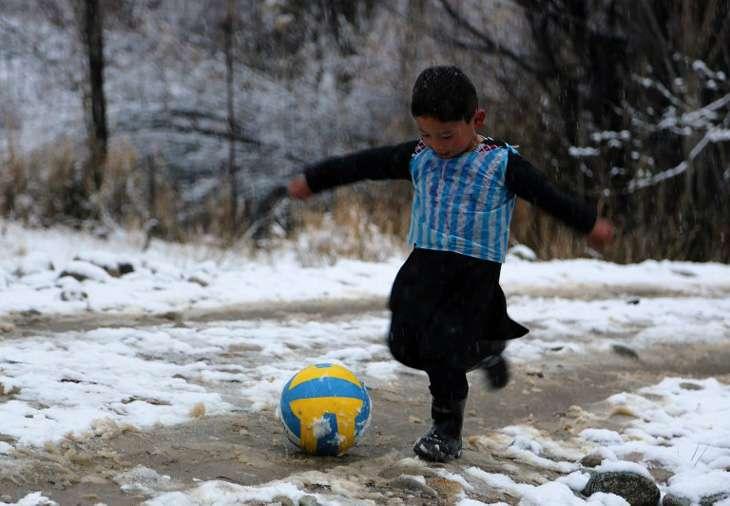 In this photograph taken on 29 January, 2016, Afghan boy and Lionel Messi fan Murtaza Ahmadi, 5, wears a plastic bag jersey as he plays football in Jaghori district of Ghazni province. (AFP PHOTO / STR)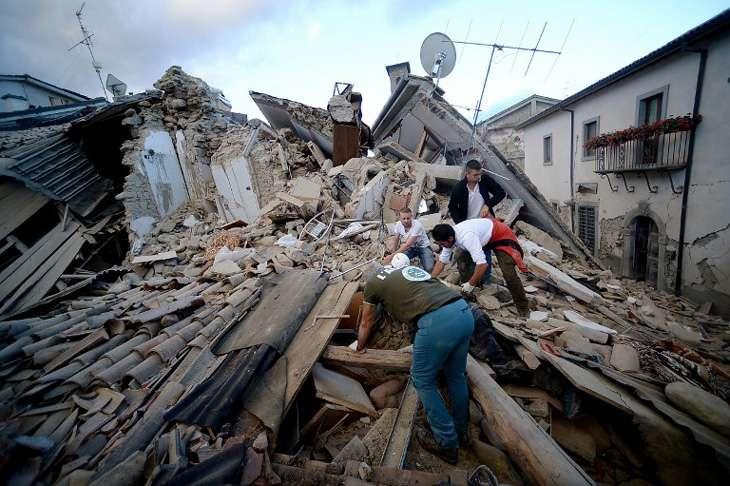 Resident search for victims in the rubble after a strong earthquake hit Amatrice on 24 August, 2016. (AFP Photo / Filippo Monteforte)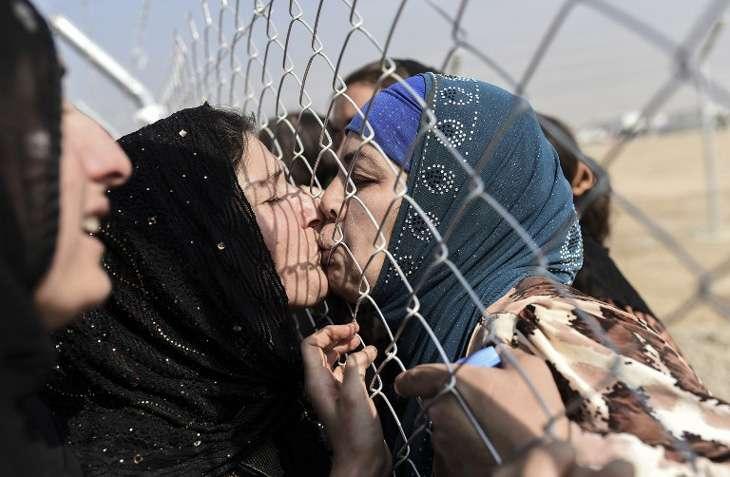 Newly displaced Iraqi's who fled from the city of Mosul, Iraq's last major Islamic State (IS) group stronghold, are reunited with their relatives who came two years ago to the refugee camp in the Khazir area, near near the Kurdish checkpoint of Aksi Kalak, some 40 kilometres east of Arbil following their arrival on 26 October, 2016. (AFP Photo / Bulent Kilic)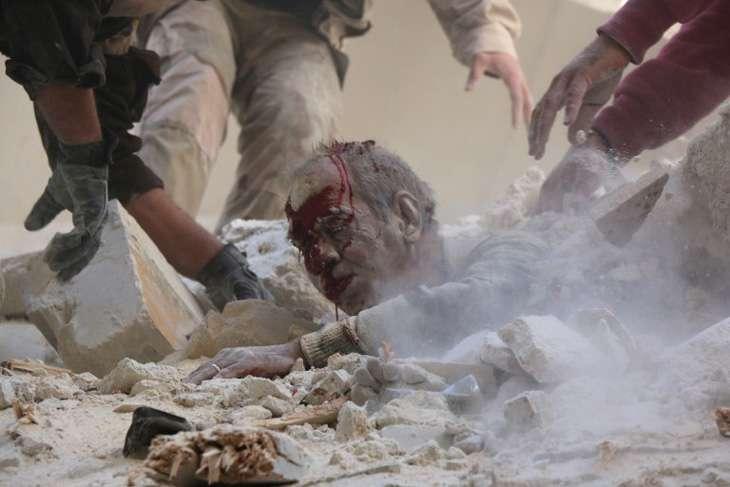 Syrian rescue workers and residents try to pull a man out from under the rubble of a building following a reported air strike on the rebel-held neighbourhood of Salhin in the northern city of Aleppo on 11 March, 2016. (AFP Photo / Thaer Mohammed)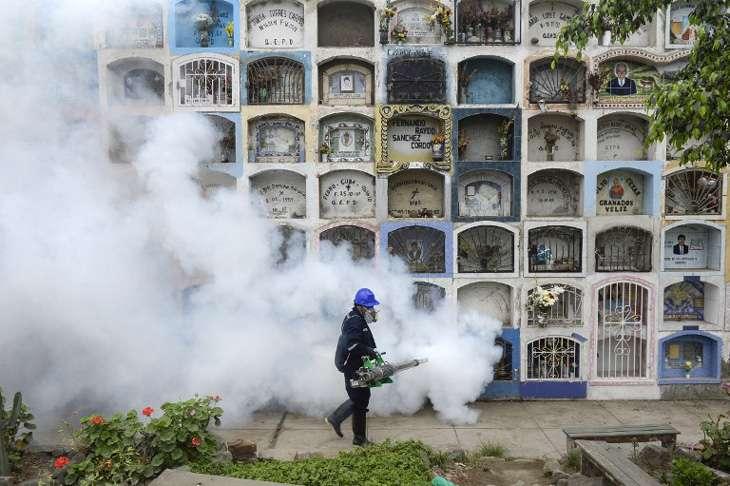 A specialist fumigates the Nueva Esperanza graveyard in the outskirts of Lima on 15 January, 2016. (AFP Photo / Ernesto Benavides)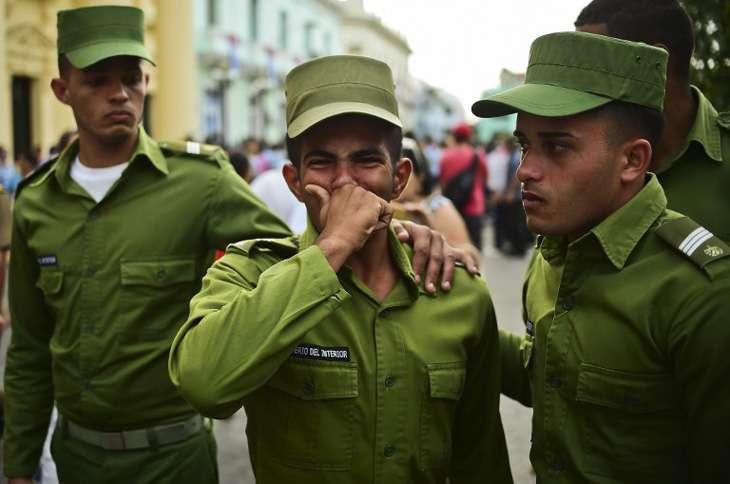 Soldiers cry after the urn with the ashes of Cuban leader Fidel Castro was driven through Santa Clara on 1 December, 2016 during its four-day journey across the island for the burial in Santiago de Cuba. (AFP Photo / Ronaldo Schemidt)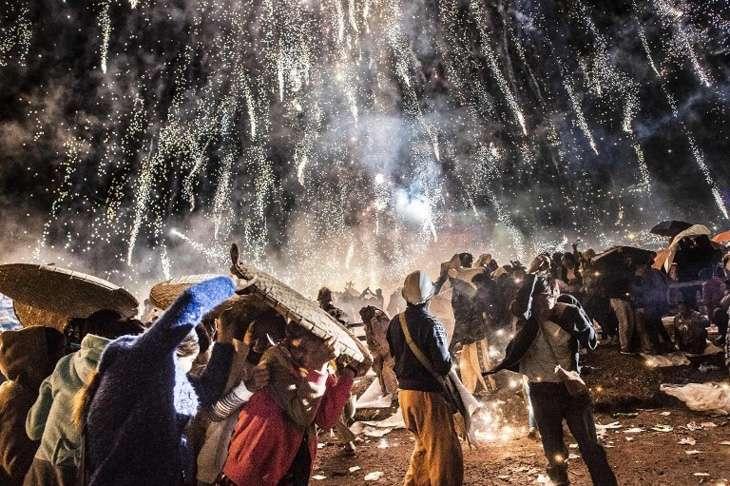 This picture taken on 12 November, 2016 shows people protecting themselves from fireworks, being carried by a hot air balloon, that ignited before the balloon was at a sufficient height during the Tazaungdaing Lighting Festival at Taunggyi in Myanmar's northeastern Shan State. (AFP Photo / Ye Aung Thu)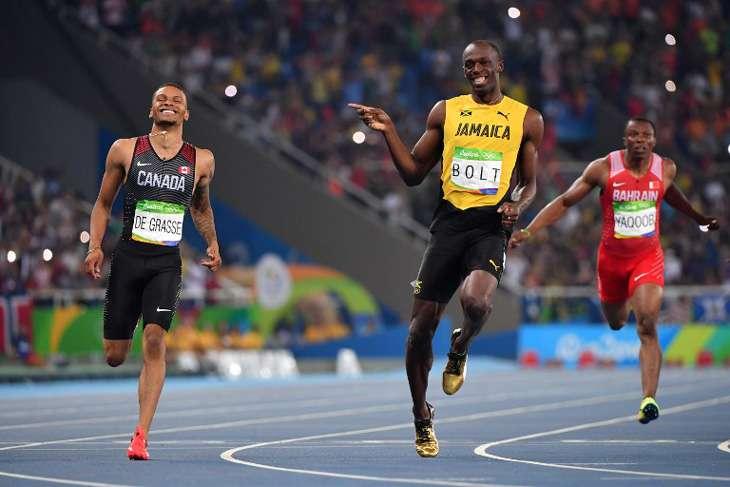 Jamaica's Usain Bolt (C) jokes with Canada's Andre De Grasse (L) after they crossed the finish line in the Men's 200m Semifinal during the athletics event at the Rio 2016 Olympic Games at the Olympic Stadium in Rio de Janeiro on 17 August, 2016. (AFP Photo / Olivier Morin)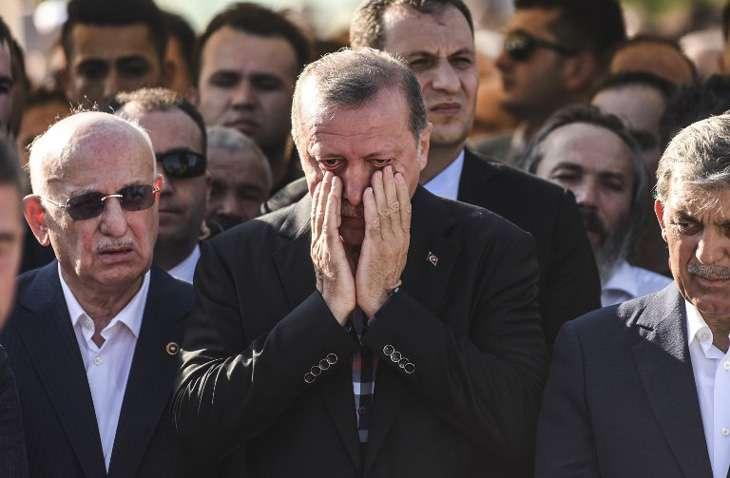 Turkey's President Recep Tayyip Erdogan (C) reacts after attending the funeral of a victim of the coup attempt in Istanbul on 17 July, 2016. (AFP Photo / Bulent Kilic)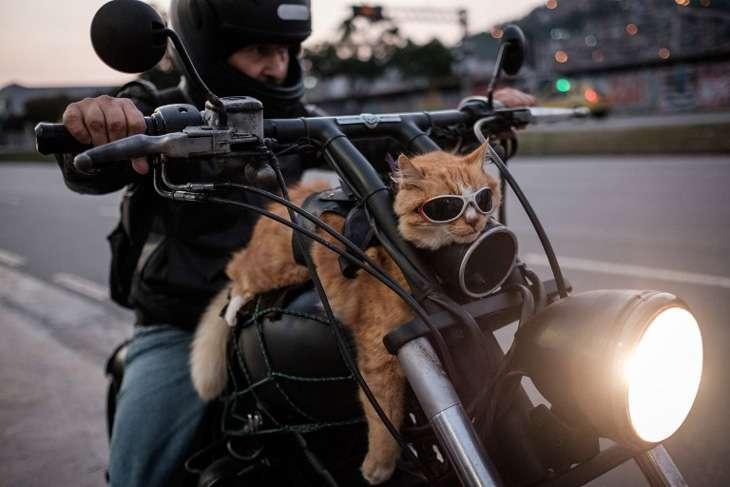 A biker shows his 12-year-old cat "Chiquinho" -which always rides with him on his motorbike- in Rio de Janeiro, Brazil, on 19 June, 2016. (AFP Photo / Yasuyoshi Chiba)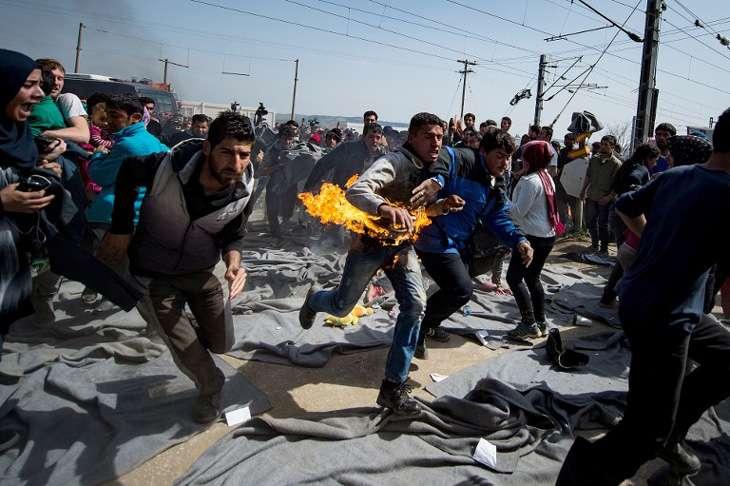 A man runs after he tried to put himself on fire during a protest at a makeshift camp at the Greek-Macedonian border near the village of Idomeni on 22 March, 2016. (AFP Photo / Andrej Isakovic)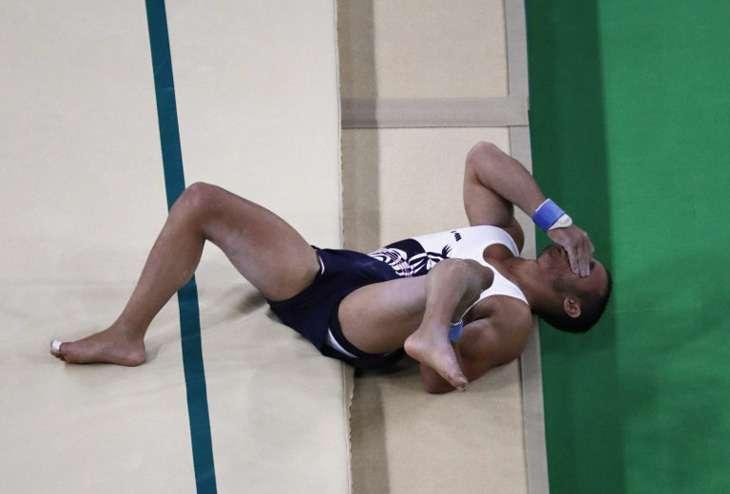 France's Samir Ait Said reacts after injuring his leg while competing in the qualifying for the men's vault event of the Artistic Gymnastics at the Olympic Arena during the Rio 2016 Olympic Games in Rio de Janeiro on 6 August, 2016. (AFP Photo / Thomas Coex)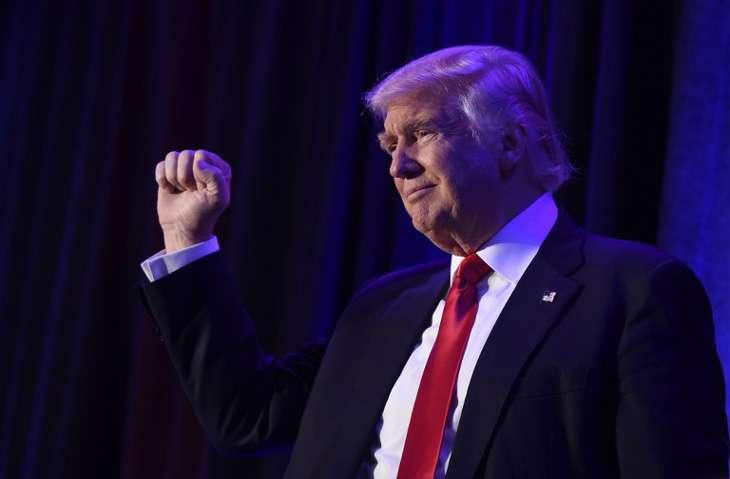 US President-elect Donald Trump arrives at the New York Hilton Midtown in New York on 8 November, 2016. (AFP Photo / Saul Loeb)