Chaos on Air India flight from London to Mumbai; US citizen smokes, attempts to open aeroplane door mid-flight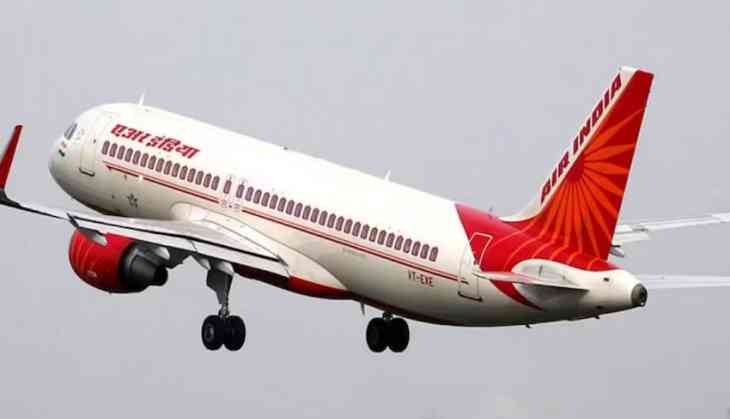 Mumbai (Maharashtra): A US citizen named Ramakant allegedly caused disturbance mid-flight on an Air India flight from London to Mumbai.
According to reports he smoked in the bathroom and misbehaved with other passengers, leading to inconvenience and fear among the other passengers on board.
As a result, a case has been registered against Ramakant under various sections of the Indian Penal Code and the Aircraft Act 1937.
Smoking in the bathroom and misbehaving with crew members
Smoking is strictly prohibited on flights, and when Ramakant went to the bathroom to smoke, an alarm was triggered, alerting the crew members.
The crew members immediately threw the cigarette from his hand, but Ramakant started shouting at them.
When they managed to take him to his seat, he attempted to open the aircraft's door, causing fear among the passengers. Ramakant continued to act inappropriately and refused to listen to the crew members, leading them to tie him to his seat.
Discovery of an e-cigarette in bag
During the commotion Ramakant claimed to have medicine in his bag, which was searched by the crew members, and an e-cigarette was found.
After the flight landed, Ramakant was handed over to the Sahar police and taken into custody. The police have sent a sample of the accused for medical tests to confirm whether he was under the influence of drugs or alcohol or suffering from a mental disturbance.
Ramakant faces charges
The Sahar police station has booked Ramakant under various sections of the Indian Penal Code, including section 336 (causing danger to human life or personal safety), section 22 (refusing to follow instructions given by the Pilot-in-Command), section 23 (assault and other acts endangering safety), and section 25 (smoking on an aircraft). Ramakant is of Indian origin but holds a US passport, according to the police. Further details are awaited regarding the case.
The incident involving Ramakant on an Air India flight from London to Mumbai is a stark reminder that airline safety is paramount. Passengers must follow all safety instructions given by the crew members and avoid indulging in inappropriate behavior during the flight.