Cannot betray the people of Bengal: Mamata on sharing Teesta waters with Bangladesh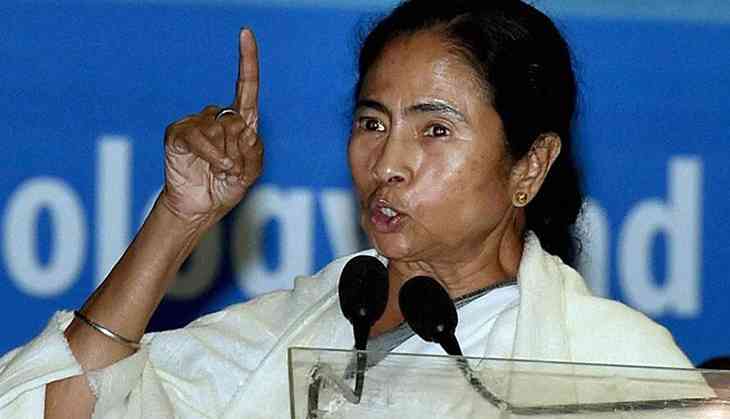 Chief Minister Mamata Banerjee made her stand clear on sharing Teesta river waters with Bangladesh, saying that doing so would leave North Bengal dry. While addressing a rally at Alipurduar on 27 April, she also claimed that India had given 10,000 acres of land to Bangladesh in exchange of 7,000 acres during the enclave exchange.
"We have exchanged much more land than Bangladesh during the enclave exchange and so they (Bangladesh) should understand that there are limitations for sharing Teesta water. We have given 10,000 acres of land in lieu of 7,000 acres of land and we did not hesitate to share it."
The enclave exchange, where 111 Indian enclaves in Bangladesh and 51 Bangladeshi enclaves in India were exchanged, took place in July 2015.
"We have set also up the Gajoldoba eco-toursim project on the banks of the river Teesta in Jalpaiguri at the cost of Rs 100 crore so that people in North Bengal do not face any water scarcity. Although we love the people of Bangladesh, we cannot betray the people of Bengal. Instead, I have already proposed names of certain rivers like Jaldhaka and Torsha which can be shared. Too much water from Teesta flowing into Bangladesh will leave North Bengal dry," she said.
Under pressure
Political analysts in Bengal believe that Mamata is putting pressure on the Sheikha Hasina Government with statements like these so that no blame being doled out in the future lands on the head of the Bengal government.
This comes just a couple of weeks after Hasina and Mamata met in Delhi where the former had said that West Bengal plays a crucial role in the Teesta water sharing agreement and that is is up to the Bengal CM to decide on the issue.
More so, as the panchayat elections are looming just ahead, the Chief Minister is leaving no stones unturned to win over the people as can be seen from the recent spate of inaugurations in the state.
Imankalyan Lahiri, a professor of International Relations at Jadavpur University, says, "This is a pressure tactic used by Banerjee so that the Hasina government will think twice before saying anything about sharing Teesta waters. The Bangladesh government should also think of alternative plans before directly attacking the West Bengal government for the same."
Lack of consensus
Opposition parties, however, have claimed that they are in favour of the Teesta water sharing agreement, but that there is a need to work out the technicalities before coming to a consensus.
Congress leader Om Prakash Mishra said, "The Union Water Resource Ministry should work out the technical details as early as possible by consulting river experts of Bangladesh. Unless the parameters of water sharing are worked out, it is difficult indeed for West Bengal to agree without the availability of details. The issue must be sorted out by the Centre for a better Indo- Bangla relationship.
State BJP president Dilip Ghosh said, "Our Prime Minister has already taken the initiative for resolving the Teesta water sharing agreement and a decision will be taken after speaking with all parties involved."