Bangladesh: 45 years after liberation, justice & reconciliation remain elusive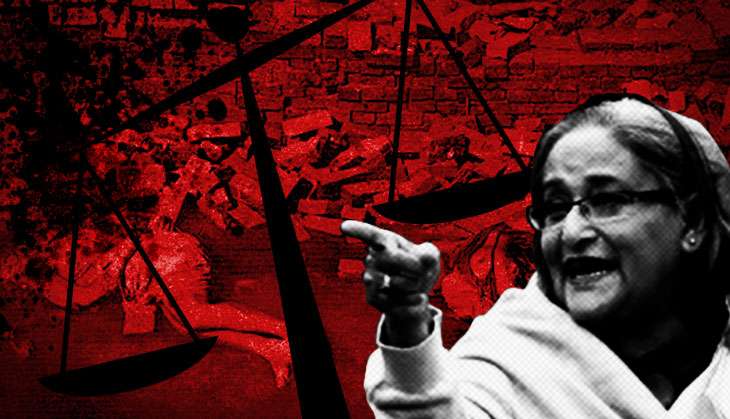 On this day 45 years ago, Bangladesh seceded from Pakistan as a sovereign, independent republic, thanks to India's military intervention.
Independence came at a huge cost, though. Nearly three million people were killed and many left scarred for life due to the gruesome atrocities committed by the Pakistan Army. Tragically, some in Bangladesh sided with the army in oppressing their own people. Although scores of them have been punished for their crimes since, many war criminals still await justice.
In recent years, however, the government of Sheikh Hasina, the daughter of Sheikh Mujibur Rehman, the leader of the liberation movement and the first prime minister of Bangladesh, has been pushing to bring these war criminals to justice.
Hasina established the International Crimes Tribunal in 2009 to prosecute the war criminals. The tribunal, which began work in 2010, has so far indicted 74 people, including 44 cadres and leaders of the Jamaat-e-Islami, 12 of Muslim League, five of Nizam-e-Islami and four of former prime minister Khaleda Zia's Bangladesh Nationalist Party.
Also Read: Bangladesh hangs two top opposition leaders for war crimes committed during 1971 war
So far, the cases of 51 of the indicted people have been settled, with 29 sentenced to death and 22 to life imprisonment. Six people been hanged already -- Jamaat's Motiur Rehaman Nizami, Muhammad Kamaruzzaman, Abdul Quader Mollah, Qaseem Ali and Ahsan Mohammad Mojaheed, and the BNP's Salauddin Quader Chowdhury.
Earlier, Rahman Syed Farooq Rahman, Sultan Shahriar Rashid Khan, Bazlul Huda, AKM Mohiuddin Ahmed and Mohiuddin Ahmed had been hanged for assassinating Sheikh Mujibur Rehman.
Of the 22 people sentenced to life in prison, Ghulam Azam, Yousuf Ali and former BNP minister Abdul Alim have died.
As for the rest, the cases of 11 accused are pending while 12 are absconding.
"We have completed the trial of Bangabandhu killing case and executed the verdict," Hasina said early this year, referring to her father Mujibur Rahman. "We are also holding the trial of war criminals that Bangabandhu had started and are implementing the judgments, and we will continue it."
Hasina has gone ahead with the exercise despite some nations condemning the trials and prominent human rights groups denouncing the hangings as a witch-hunt. The trials have also sparked violent protests across Bangladesh - orchestrated by the Jamaat and the BNP - but those have been brutally put down by the regime.
On the other hand, Hasina has received wide public support. The Shahbag protests in 2013, for one, saw thousands hitting the streets, and pledging to continue demonstrating "till justice is delivered".
Clearly, the pain of 45 years ago is alive in Bangladesh as are the divisions that contributed to inflicting it.
Also Read: Bangladesh executions: India needs to back Sheikh Hasina