Adrian Lamo, hacker who reported Chelsea Manning to FBI found dead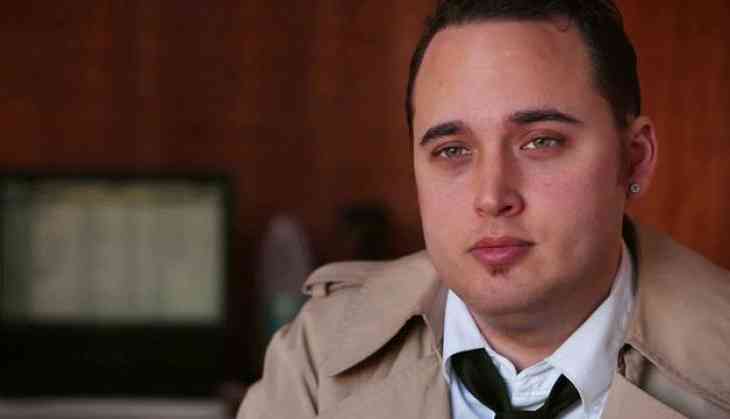 Adrian Lamo, the computer hacker also known as the "homeless hacker". He is best known for giving information that lead to Chelsea Manning's arrest, has died at the age of 37. According to the authorities in Kansas, the cause of his death has not been confirmed.

Sedgwick County spokeswoman Kate Flavin said,"Lamo's body was at the morgue in Wichita. The Wichita Eagle reported Lamo was found dead in his apartment Wednesday."

Lamo, who testified about Manning's release of documents to WikiLeaks. Manning, a former soldier whose leaks exposed the nature of warfare in Afghanistan and Iraq, was released from military prison last year after Barack Obama commuted her 35-year sentence. He was convicted in 2004 of breaking into computers at the New York Times, Yahoo and Microsoft.
Also Read: Dubai Sheikh Mohammad Bin Rashid rescues tourists stranded in desert
Chelsea Manning, the transgender Army whistleblower who served seven years for leaking material to Wikileaks. She reached
Lamo because of his notoriety in the hacking community. They met online in 2010 after Manning read an article about Lamo.

Lamo's father, Mario, confirmed the death in a Facebook post on Friday that said: "With great sadness and a broken heart I have to let know all of Adrian's friends and acquittances [sic] that he is dead. A bright mind and compassionate soul is gone, he was my beloved son."

In a 2011 , Lamo had expressed some regret about a possible lengthy prison sentence for Manning. He said he thought of Manning "every day", adding: "The decision was not one I decided to make, but was thrust upon me."

Lamo is called "world's most hated hacker" by some at the time, Lamo also said: "Had I done nothing, I would always have been left wondering whether the hundreds of thousands of documents that had been leaked to unknown third parties would end up costing lives, either directly or indirectly."

Also Read: Russian presidential election: Voting begins as Putin eyes yet another term