Maryland flooding: Ellicott city devastated by record-breaking flash flood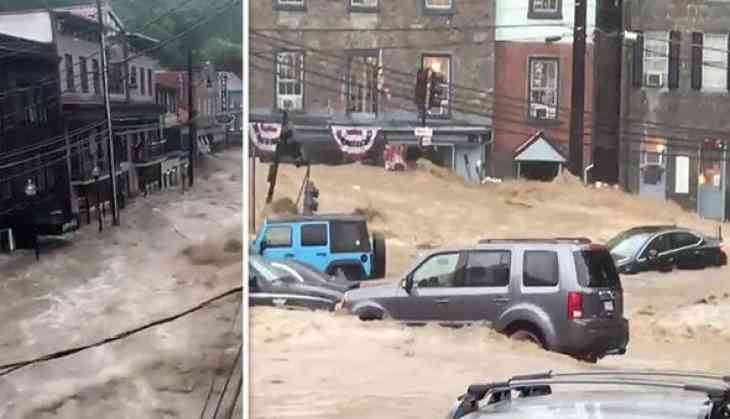 A massive storm drenched Howard County, US. Governor Larry Hogan declared a state of emergency on Sunday. The storm caused massive floods in Ellicott City.
Buildings toppled and cars overturned as the Patapsco River in central Maryland swelled to a record-breaking level, creating a catastrophic scene. On Sunday within two hours river rose to 24.13 feet, creating a new record from the previous high of 23.6 feet. This is the second time in several years that the flash flood has disrupted life.
The main street of Ellicott City was flooded with brown muddy water. There were some places with water levels above the first floor of buildings.
May 27, 2018
Howard County Executive Allan Kittleman said in a press conference organised on Sunday, "No injuries or fatalities have been reported," He also added that comprehending the amount of devastation is difficult this early.
A rescue operation is underway in the county. Residents have been directed to evacuate downtown and shift to areas at higher altitude.


Maryland flood 2006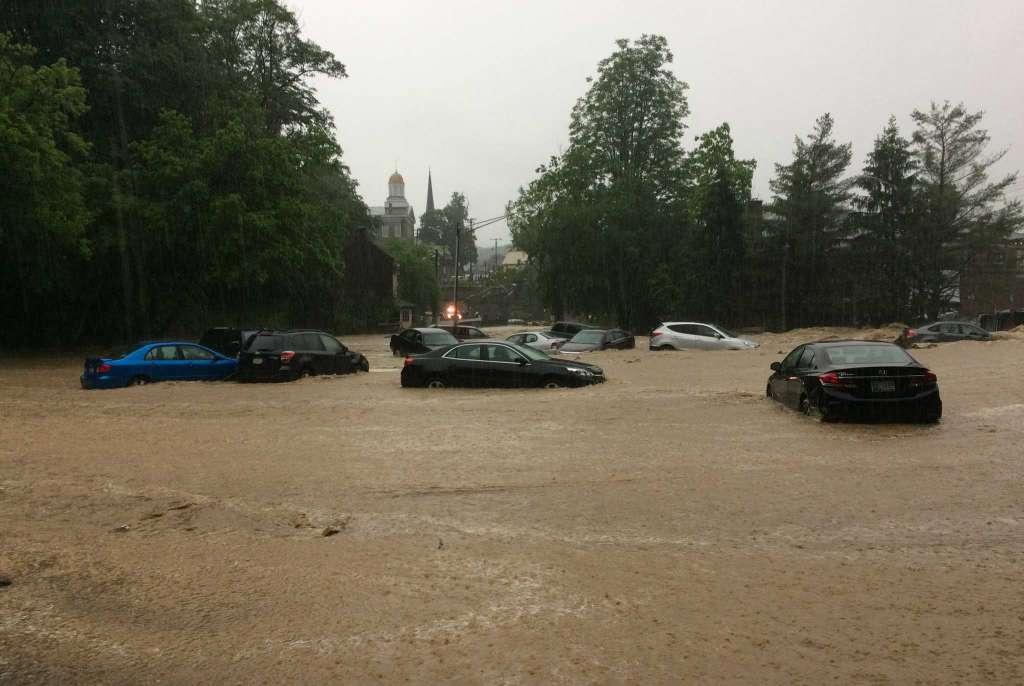 Flash flood in Maryland in 2006
On July 30, 2016, Ellicott City, Maryland, US received torrential rainfall that caused severe flash flooding and destructed the historic old town of the city. According to the official report, two fatalities were recorded hundreds of vehicles were impacted.
Also Read:Historic vote to repeal abortion ban: Exit polls in Ireland show 68% people may say 'Yes'