Woman murders husband, dissolves body in chemical causing blast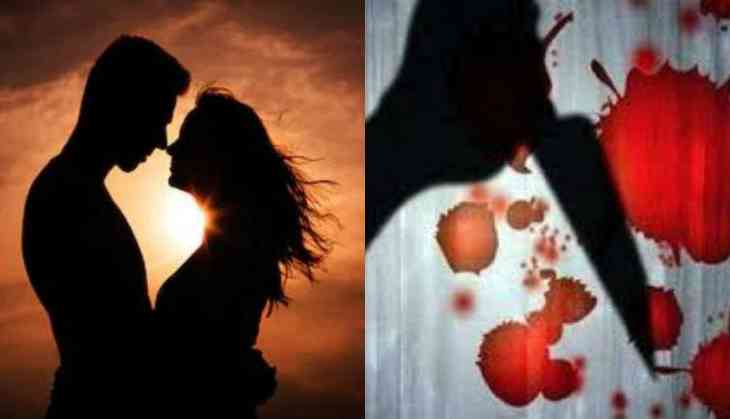 In a horrifying incident brought to light from Muzaffarpur, a woman allegedly killed her husband with the help of her lover, and then tried to destroy the evidence by disjoining the dead body and pouring chemicals on it. The woman was caught when her attempt to tamper proof caused a chemical blast, eventually alerting the cops about the misdeed.
The shocking incident happened in an area which falls under the jurisdiction of Sikandarpur Nagar Police station of Muzaffarpur, where victim, identified as Rakesh was allegedly killed by his wife Radha, paramour Subhash, Radha's sister Krishna and her husband.
In order to get rid of the body, Subhash allegedly chopped the body into several pieces. Later, Subhash and Radha tried to use chemical to melt the corpse inside a rented flat. The use of chemicals caused an explosion, following which the locals alerted the police.
When the police team arrived at the crime spot, they saw scattered pieces of a dead body inside the flat. The police then sent the body for autopsy and a team of forensic began probing the case.
In the time of the investigation, the dead body was identified as Rakesh, a native of Sikanderpur, who was Radha's husband.
Since the deceased victim was involved in illegal liquor business even after prohibition of alcohol in Bihar, he was on the radar of the police. For this reason, Rakesh used to live in secret locations
most of the time. During this time, Rakesh's associate, identified as Subhash, used to look after his wife and after some time both of them fell in love with one another.
Following this, Radha, along with her lover, reportedly decided to get rid of Rakesh in which her sister and her sister's husband also got involved. Radha allegedly called Rakesh home on the occasion of Teej, and then killed him with Subhash's assistance.
Following the murder, his brother Dinesh Sahni registered an FIR, accusing Radha, her lover Subhash, sister Krishna and Krishna's husband of murder. Dinesh claimed that his elder brother's wife had an illicit love affair with his aide Subhash.
The victim's brother alleged that the whole society knew about the illicit affair between Subhash and Radha. As maintained in Dinesh's statement, Rakesh had come back to his house a few days ago and was living in a rented flat.
Furthermore, Dinesh said that he arrived at the crime spot after he heard an explosion in the house on Saturday. Later, he learnt that his brother had been killed and his corpse was chopped into pieces.
SHO of the Sikanderpur Police station Harendra Tiwari said that a case of murder has been lodged against the wife of the deceased, his sister-in-law, sister-in-law's husband and the woman's lover Subhash.
Also Read: Man thrashes wife to death over delay in serving dinner
Also Read: UP woman brutally assaulted by husband in presence of family, dies