Man thrashes wife to death over delay in serving dinner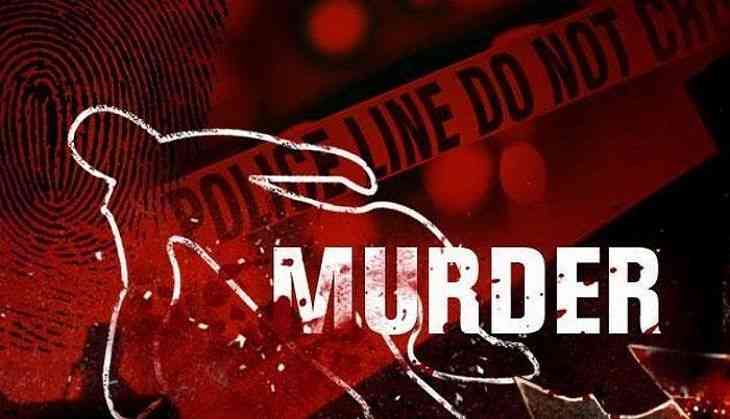 In a shocking incident of crime reported from Jharkhand's Khunti district, a 70-year-old man was taken into police custody for allegedly beating his wife to death over delay in serving dinner, police said on Monday.
The unfortunate incident took place in Kalamati village which falls under the jurisdiction of Khunti Police Station when the person thrashed his wife, identified as Hiramani, with a stick, a senior officer said.
The couple, who were in an intoxicated state, had an altercation over delay in serving food and the man began beating her in a fit of anger on Saturday, Sub-Divisional Police Officer (Khunti) Ajay Kumar said.
The woman lost her life on the spot and her dead body was recovered on Sunday, he said.
The woman's body was sent for post-mortem examination, and an investigation has been launched, the officer added.
In another incident of crime reported from Uttar Pradesh, a young couple was found murdered, seemingly in a case of honour killing by the girl's family.
Ashish Singh (25) and Bunty (22) were shot dead, allegedly by the woman's family on Friday and the latter's corpse was recovered from her house, on the bed. Ashish was found killed near the house in Naughava Narottam village. The couple were shot in the chest, from a close range.
The woman's family opposed their affair. They had given a warning to Bunty against talking to Ashish. The family of Ashish, who was also against the love affair, had got him married in 2019 to a different woman but he left home soon after and shifted to Noida.
The couple came from the same caste and also the same lineage because of which both the families were against the relationship.
Police have lodged an FIR against the woman's father, two brothers, village head and a distant relative under IPC section 302 (murder). Both the brothers are no where to be found.
According to Ashish's father, named Sukhpal alleged that his son was murdered by Bunty's father Krishnapal and four others.
Also Read: UP woman brutally assaulted by husband in presence of family, dies