Will reach out to friends in Congress for alliance in Mizoram says Himanta Biswa Sarma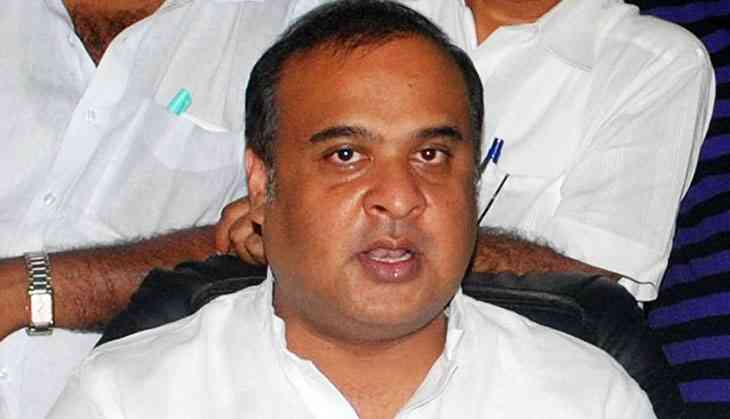 The Bharatiya Janata Party (BJP) is eyeing "friends" in the Congress, Mizo National Front (MNF) and Zoram People's Movement (ZPM) for alliance, if it gets respectable number of seats in the upcoming assembly elections in Mizoram.
Assam Finance Minister and Bharatiya Janata Party's strategist in the North East Himanta Biswa Sarma on Saturday told ANI: "If we get a respectable number of seats then we have friends in Congress, Mizo National Front (MNF) and Zoram People's Movement (ZPM). But first, our aim is to get the respectable number of seats in the upcoming elections." Mizoram goes to polls on November 28 and counting will be on December 11.
Underling that BJP will be a major factor in forming the government in the state, the leader asserted: "Once the result is announced, any political formation to form a government, they will need BJP."
The leader, who played a crucial role in the Assam Assembly elections in 2016 and Manipur Assembly polls in 2017 in installing the BJP governments there and ousting the Congress regimes, explained that communication and education will be BJP's top agenda in Mizoram.
He said, "I believe that the first thing which is imperative for Mizoram to develop is the communication network. The railways have not been expanded in the region. If one looks at the national highways, all of them are under construction and state highways do not even exist. It is a sorry state of affairs in the region."
Responding to the allegation that the BJP is practicing communal politics, he said: "There is no evidence that BJP is playing religious politics. We vowed for the Indian civilisation, we talk for Indian civilisation."
Sarma who was with the Congress for many years before shifting loyalty to the BJP before the Assam assembly polls, and helped the BJP make inroads in the North East, hit out at the Congress saying, "As far as Congress president Rahul Gandhi is concerned, today he is promoting leaders like Shashi Tharoor, Kamal Nath, CP Joshi. These leaders are blatantly doing religious politics. Whenever Shashi Tharoor attends public events, he abuses the Hindu religion. Kamal Nath has joined the same rhetoric. CP Joshi too had stated that people belonging to OBC and SC/ST do not know anything about Hinduism. These leaders have the support of Rahul Gandhi and Sonia Gandhi.
-ANI