UP: Woman foils molestation bid by neighbour, her face gashed with knife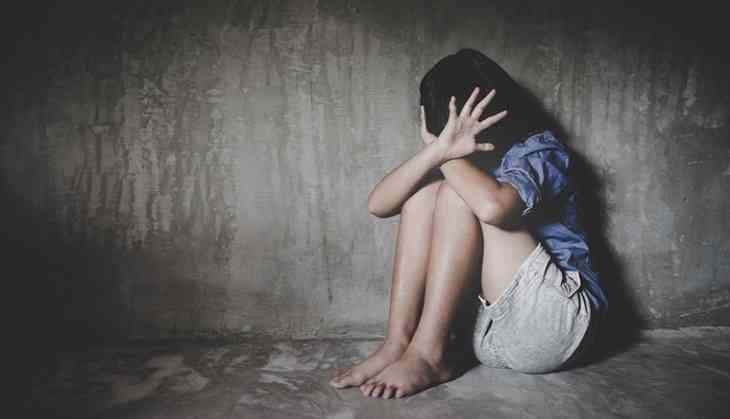 In a shocking incident reported from Uttar Pradesh, a 15-year-old girl was gashed in her face with a knife by a 23-year-old man during a molestation attempt at her residence on Monday, said police. The accused is also a neighbour of the victim.
The accused was later taken into police custody after a case was registered against him.
The teenager girl was attacked by the accused using a knife, as the victim took a stand against the attempts made by the accused to molest her after entering her house in Bansdih Road area, police added.
Additional Superintendent of Police (ASP) Sanjay Yadav said the accused went inside the 15-year-old's residence on Monday afternoon, and tried to molest the teenager.
As the victim withstood his molestation attempts, the accused fastened her hands, and attacked her face repeatedly using the knife. She got several gashes in her face and was rushed to a hospital in the district, from where she was taken to Varanasi.
According to the ASP Sanjay Yadav, a case has been lodged against the 23-year-old man following a complaint registered by the victim's father.
In another incident reported from Delhi, a woman strangulated her 11-month-old ill infant to death after her husband refused to take the kid to a hospital. and then blamed him for the crime, police said.
As maintained by police, the case was a challenging one because both -- the mother and father – kept blaming one other for killing the infant.
The horrifying crime was reported from south Delhi's Fatehpur Beri and the accused woman was taken into police custody on Sunday after a confessing during the investigation.
According to police, the accused, identified as Jyoti, aged 26, used her stole to strangle the baby in order to falsely incriminate her husband, identified as Satveer, as she didn't have a genial relationship with him, as he "didn't like her" and they used to often argue.
The accused revealed that she had an altercation with her husband on Thursday at around 3.30 p.m. She also said that her 11 month-old son was suffering from fever and her husband refused to take him to a hospital, police said.
Looking at the seriousness of the crime, a police team, consisting Sub-Inspectors Satyender Gulia, Rajesh Kumar, and Rishikesh along with Assistant Sub-Inspector Ashwani, Head Constable Naresh Kumar and Constables Lal Singh, Balvir, Jaiveer, and Praveen was formed under the supervision of Inspector Kuldeep Singh.
"Detailed probe was kicked off using CCTV footage from the area, call records, and statements of witnesses. This showed that it was the mother who executed the crime," said the police.
The accused (Jyoti), a native of Guregram's Ritoz village, was later taken into police custody.
Also Read: Man commits shocking crime after wife fails to deliver son