UP cop caught on camera while masturbating in front of woman complainant inside a police station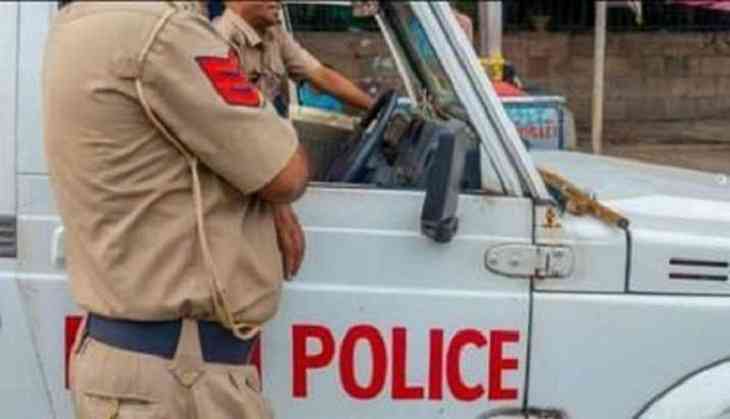 It's terrifying when a lawmaker turns a lawbreaker. In a shocking incident, a police officer in Uttar Pradesh's Deoria was caught on camera while masturbating in front of a woman inside a police station.
The appalling incident was recorded by the woman herself after she got disturbed by the behavior of the officer. However, the sexual act video of the UP cop has gone viral on social media. In the video, the police officer at Bhatni Police Station can be seen masturbating at the woman complainant.
After the incident came to light, the SP Deoria has said that an FIR has been registered against him and he has been suspended. He also added that the action is being taken against the officer.
Soon after the video surfaced the Internet, it caused controversy in the area, and locals were started demanding strict action against the officer.
The woman alleged that the policeman was touching his private parts in front of her when she was taken to his chamber to lodge the complaint.
According to reports in India Today, this is not the first time when the SHO misbehaved with the complainant woman in his office at the police station. The woman has been coming to the police station to complain about a land dispute.
She was also accompanied by her daughter and after being fed up with the obscene activities of the police officer, they decided to shot the video from a hidden camera.
When the video was shared on social media, the police took the action against the accused officer and suspended him from the force.
The complainant woman said that initially, she ignored his misbehaviour for two-three times as she wanted to lodged her land dispute case. But then a woman relative said that she also faced a similar incident. After this, she decided to film the act of the cop.
Now, the errant officer has been suspended from Salempur Kotwali police station after two days of his transfer in the area.
Also Read: UP: Two youths sexually assault 10-year-old boy after offering him sweets