UP cop Aparna Kumar scales Mt Everest. Next up is Alaska's Mt McKinley
On 21 May, Aparna Kumar became the first lady IPS officer to climb Mt Everest, her "toughest conquest" so far.
Kumar, a mother of two, is a DIG rank Uttar Pradesh cadre officer.
Read- Sharp Ascent: this 13-year-old climber from Manipur is winning world medals
Her husband Sanjeev Kumar, an IAS officer also of UP cadre, was there in Kathmandu to meet her.
"I am told that Mount McKinley in Alaska is the toughest but of the six peaks which I have scaled so far, but Everest has been the most challenging," she said after reaching Kathmandu five days later. She will attempt the Alaska peak in 2017.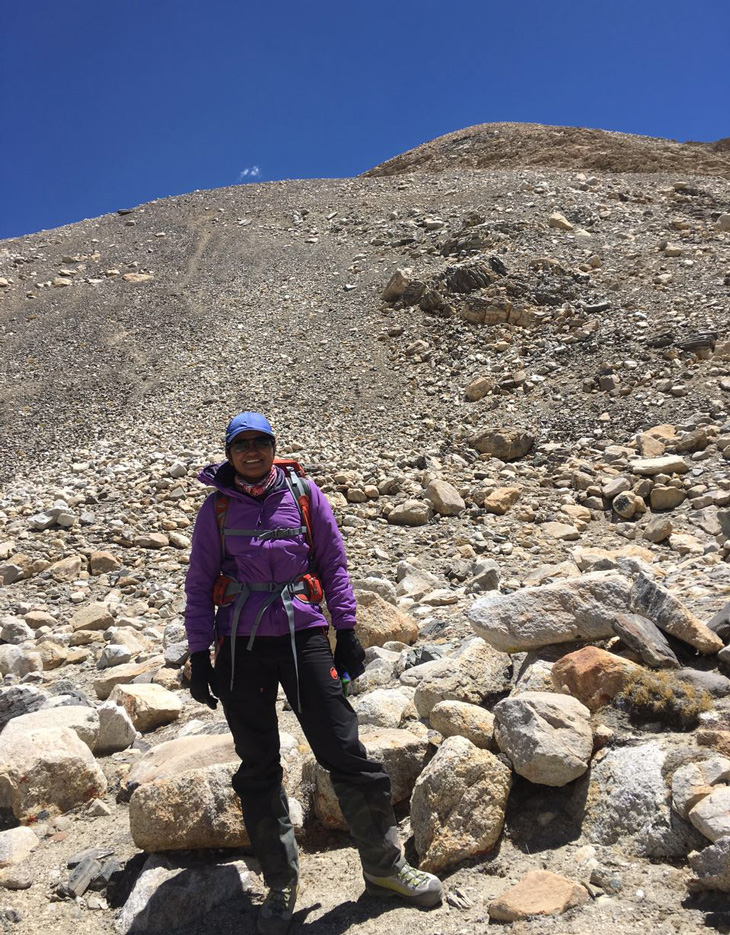 Her earlier attempts to scale the Everest were thwarted by natural disasters. In 2014, it was an avalanche and in 2015 it was the massive earthquake that caused havoc in Nepal which forced her to abandon the expeditions.
She chose the north side for her climb which is considered to be more hazardous than the climb from the other side.
"The biggest risk from the north side is that the Chinese do not allow helicopters in rescue missions. So if one is injured, dead or sick the only way one can be rescued is to be physically carried by sherpas and men with yaks".
According to her, rescue from this side is minimal and it is less commercialised too. Helicopters can be used.
An American mountaineer, who was part of her group, insisted on climbing without oxygen and took seriously ill. He had to be carried back to the base camp by sherpas, she said. "While I have reached Kathmandu, he is yet to reach the base camp," she added.
Also read: Everest to remain a dream for many aspiring climbers
How do such accidents affect a climber? "Oh, they do affect us psychologically. They are very depressing," Aparna replied.
Passionate about mountaineering, the IPS officer is now revelling in her success. She has already scaled Africa's highest peak, Tanzania's Mount Kilimanjaro, in August 2014. Three months later, in November the same year, she climbed the Carstensz Pyramid peak in Indonesia. It is the highest peak in the Australia-Oceania region.
To achieve this goal she did not discontinue her rigorous training after the Kilimanjaro success.
On 17 January this year, Kumar became the first civil servant to scale Mount Vinson Massif, the highest peak in the Antarctica.
It was her obsession for mountaineering equipment which led her to the Atal Bihari Vajpayee Institute of Mountaineering and Allied Sports in Manali. In 2013 she enrolled here for a basic course in mountaineering which lasted a month. In July 2014 she completed an advanced course and there was no stopping her from that point on as she scaled Mount Kilimanjaro in August and Carstensz Pyramid in November.
These were followed by Mount Aconcagua in South America and Europe's tallest Mount Elbrus in Russia.
Posted as DIG Telecom in Lucknow, Aparna was presented the Rani Laxmibai award for her achievements in 2015 and DGP's special Commendation Disc on the Republic Day this year.
Edited by Aditya Menon
More in Catch:
British drag artist flees India, accuses WEF organisers of threats
Hundreds of Kailash Mansarovar pilgrims stuck in Nepal
Bhopal Gas Tragedy: this petition on White House website aims to bring Union Carbide to the book
Obama makes a speech for 'moral awakening', but won't apologise in Hiroshima