This American PhD student is bringing toilets to UP's poorest villages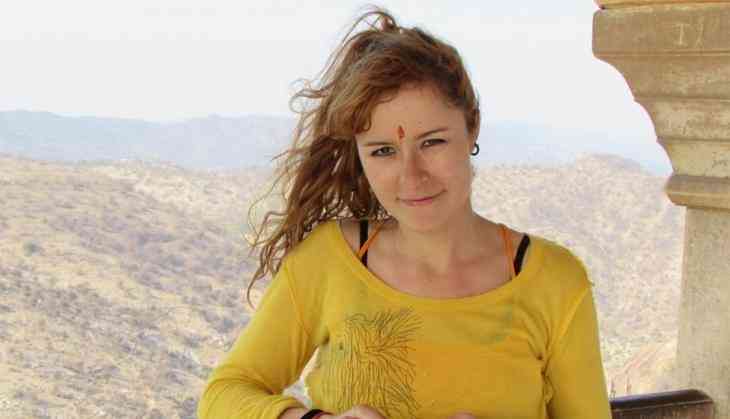 (Photo courtesy: Marta Vanduzer-Snow/Facebook)
"Initially, I came for a book project," recalls Marta Vanduzer-Snow, a Boston-born PhD student. That was some 13 years ago. Fastforward to the present, and she now calls Uttar Pradesh's Rae Bareilly district 'home', working to improve the lives of the state's most backward.

To date, Marta's work has resulted in the construction of 144 toilets across Rae Bareilly and neighbouring Amethi. In addition, she has also worked to set up solar panels for village households and also constructed over a hundred metres of interlocking, permeable road in the areas she has worked in.
Now, on the cusp of achieving government funding as well, Marta met us in Varanasi to discuss her journey. Interestingly, for work that requires a working knowledge of civil engineering, Marta has an academic background based in social sciences. "My undergrad was in international relations and my Masters and PhD are in comparative politics," she confesses.

But this hasn't stopped the fiesty Bostonian, who came to India with a development idea, and has set about ably implementing it.
Getting started
"From 2004 to 2008, I spent four months every year at the Observer Research Foundation (ORF) under RK Mishra. It was one of the more amazing learning experiences in my life," she recounts fondly. This time would serve as her original introduction to the reality of India. However, her actual on-ground work would have to wait a further few years until the completion of her PhD course requirements.

" I could complete my degree from anywhere, so I came to Delhi with my development ideas," she says. Marta's aim was to create a development model which integrated the fields of infrastructure, education, and health. "I knew that I wanted to work with an economist, and create a small-scale working model of my idea. At the same time, I wanted to learn all I could by working on the ground, and what it meant to deliver quality social goods in a rural space."

To this end, Marta had a series of meetings in November 2012, following which she linked up with the Rajiv Gandhi Mahila Vikas Pariyojana (RGMVP). After volunteering with the RGMVP for years after, Marta used the opportunity and experience to implement her own programme.
One toilet at a time
Initially identifying areas in Rae Bareilly and Amethi due to the presence of active self-help groups, Marta went about building evapotranspiration toilets for the community. "We began working on our first toilet at the end of 2013. Initially, it was hard to be accepted," she remembers. She overcame this by staying in the villages, even helping out where she could. Eventually, she managed to win over the village residents.

"After this, we showed everyone in the village we were working in different models of toilets, and allowed them to choose," she says, highlighting the democratic nature of her work. "They chose the evapotranspiration model."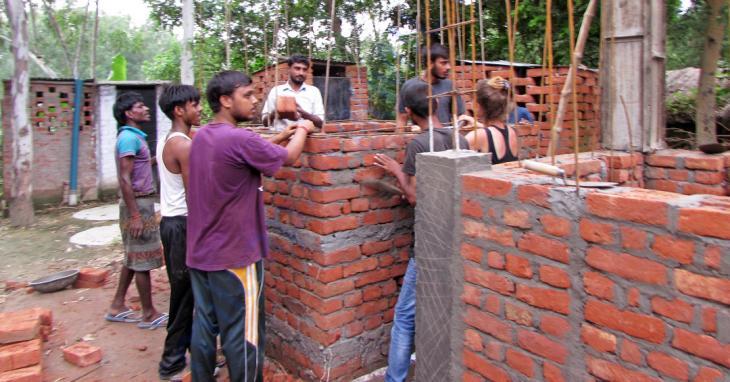 Marta and village residents building a toilet (Courtesy Marta Vanduzer-Snow)
"Each toilet costs exactly Rs 10,639," Marta tells us. This cost is well below the cost of government-built toilets (Rs 17,000). However, cheapness is not the only factor behind choosing this model.

"It's self-cleaning, which was very important." Recently, Marta and her team inspected one of their earlier toilets, finding that it was still functioning properly, and had not negatively impacted the surrounding soil and water. All told, she has now built 144 such toilets. "Almost all the toilets are still in use," she says proudly.
Crowdfunding
To put her ideas into action, Marta was initially self-funded. However, she has since moved into the crowd-funding space. " The first two villages we worked in were self-funded. But last year we did two crowd-funding campaigns. I'm a huge Bernie Sanders fan, and he made history for the largest number of contributions from small donors. So my dream was to replicate something like that."
"We had some articles and other things that went viral, but it was still really hard. In the end, we raised close to Rs 8 lakh," she informs us, her tone a mix of frustration and pride. She concedes that she'd hoped to do better. That, though, is not to say it was entirely discouraging.

"They say 90% of crowdfunding money is from friends and family. I think we managed only about Rs 12,000 from friends and family, but the rest was almost entirely from strangers," she informs us. Her latest crowdfunding campaign is still running, and those interested in helping can pitch in here.
Swachh Bharat
Her work, which began before Narendra Modi's rise to power and subsequent Swacchh Bharat mission, has now dovetailed with his anti-open defecation drive.

"We made a model toilet in Lucknow with the Swacchh Bharat program," she informs us. In fact, at present, Marta's evapotranspiration model is awaiting government approval. "We've already done a presentation to the Mashelkar committee. Once they approve the model, then State funds can go towards the toilets."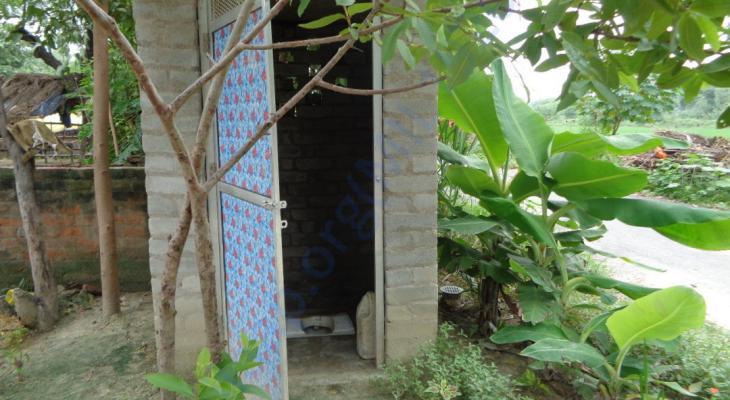 One of Marta's completed evapotranspiration toilets. (Courtesy Marta Vanduzer-Snow)
Working in the field of sanitation, she's, quite naturally, a big fan of the Swachh Bharat mission. " I think the Swachh Bharat program is very important. I see how people can be so racist about India, and I think a lot of that has to do with poverty and cleanliness. This is a really important step to fixing these ideas," she says.

Questioned further about the willingness of people to use regular toilets, she maintains that both she and the government were doing more than just building toilets. "The government and I aren't just building toilets. We build toilets, but volunteers from the DPRO come to these areas and do patrols. We see this system in Jagatpur, Rae Bareilly. There are also different videos the public are shown, street theatre. The government is engaging people in different ways to help fight open defecation," she explains. "At the end of the day, I want to set a strong standard that others can work towards implementing."