There's a real jungle raj unfolding in Jharkhand & no one is calling it that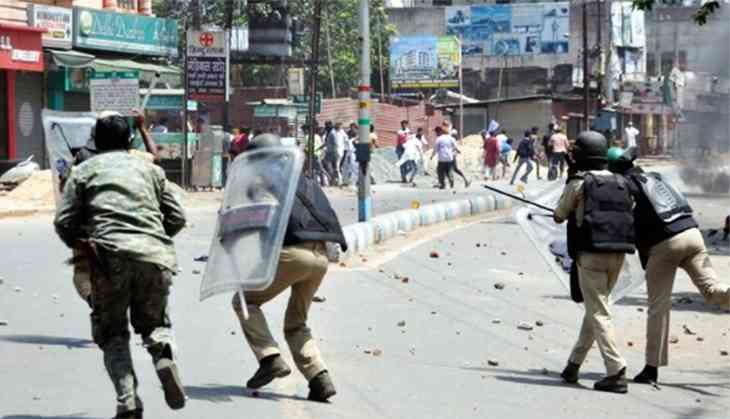 Jharkhand is on the edge and no one seems to have a clear idea how did things come to such a pass.
Jamshedpur is barely limping back to normalcy following communal violence and imposition of curfew in the city. The violence followed lynching of seven men in two incidents in villages not too far from the steel city on 18 May.
In both cases, a mob is said to have suspected the victims to be "child-lifters" and this 'suspicion' was based solely on rumours. The rumours were circulated, by most accounts, through WhatsApp.
Top officials of Jharkhand Police have said on record that no verified reports of child-lifting have been received from any part of the state and it is only rumours that are responsible for the incidents.
However, what is increasingly getting clearer is the destructive potential of such rumours. In this month itself, according to local media, at least 18 such incidents have been reported from many parts of the state. At least 10 people have been killed in these incidents.
Some early reports speculated that there was a communal pattern behind these incidents, however, the varied backgrounds of the victims have turned those theories hazy.
On 18 May itself, while all four men beaten to death by villagers in Sobhapur were Muslim, three other men similarly lynched less than 20 kilometres away were Hindus.
In previous incidents too, the victims belonged to different communities. This is why it is hard to see a single pattern in all these incidents.
What is clear is that this is an organised act as WhatsApp groups were reportedly formed in the state weeks ago specifically to issue alerts on child-lifting.
Jharkhand Police has arrested six people so far and has lodged anonymous cases against about 300 others. However, a breakthrough is yet to emerge.
Local daily Prabhat Khabar has put out a list of all these incidents of murder as well as thrashing -
2 May – A 60-year-old was beaten up on allegations of child-lifting in Dumaria
11 May – A man named Rifil Tudu was brutally assaulted in Jadugora. He later succumbed to his injuries in a hospital.
11 May – On the same day, a crowd lynched Mohd Aseem in Asanbani.
11 May – Two more similar incidents were reported from near Rakha mines station and from Galudih.
12 May – One more similar incident was reported from near Ucil Barrage in Jadugora, another one from Bashida village in Ghatshila and another from Badakurshi in Galudih.
13 May – Two men were beaten up on similar allegations in Jadugora and Ghatshila.
14 May – More incidents reported from Jadugora and Sunder Nagar.
15 May – One incident took place near Narwa Pahad.
16 May – Another incident reported from Bedahatu village in Galudih.
17 May – Two men were beaten up in separate incidents in Jadugora and Baagbeda.
18-19 May – Eight dead bodies were found in two days from different places in Rajnagar, Saraikela and Baagbeda, Jamshedpur.
The alarming frequency of these incidents clearly means that the state is going through a major law and order crisis. It is not yet clear which group or individuals are behind this rumour-making machinery but these people are clearly exploiting, what has always been, the dark side of the state.
Lynching of women after branding them as "witches" has been very common in Jharkhand for a very long time. People of the state also appear to have developed a propensity for cow-vigilantism of late.
This round of lynchings is an entirely new narrative and the security agencies will need to look at them through a fresh perspective. This is "jungle raj" at its worst and its rise must be checked immediately.