Tamil Nadu horror: Man repeatedly stabs wife on busy road as passersby watch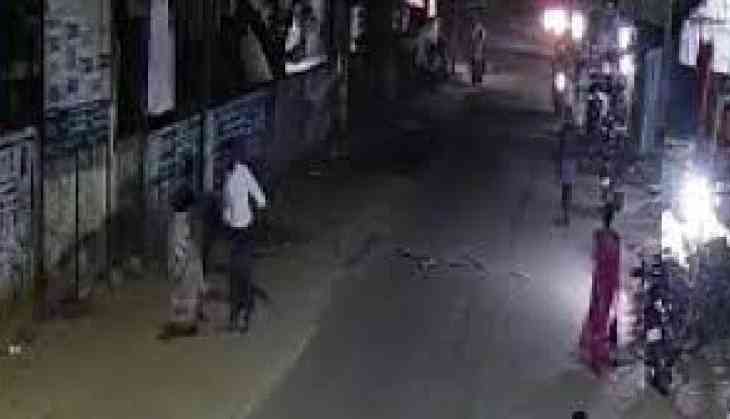 Man repeatedly stabs wife on busy road in Tamil Nadu.
A man was taken into police custody for brutally stabbing his wife to death on Monday in the middle of a street in Tamil Nadu's Vellore as people around stood watching. The incident was captured on a CCTV camera installed in the area.
The victim, identified as Punitha, earned her living by working at a private shoe company. She was on her way home on Monday when her husband, identified as Jaishankar, attacked her.
After initially hitting Punitha, Jaishankar started stabbing her. As Punitha made an attempt to defend herself, Jaishankar stabbed her seven times, before walking away from the scene. A woman and a few others came to help as Punitha fell to the ground.
The victim was taken to the Ambur government hospital, where she succumbed to her injuries. Further investigation into the matter is underway.
We couldn't use the video of the incident as it contains disturbing images.
Also Read: Rajasthan: Couple held for throwing 5 month-old daughter into canal to save govt job