Tamil Nadu: 43-year-old man forcefully marries minor girl; sexually assaults her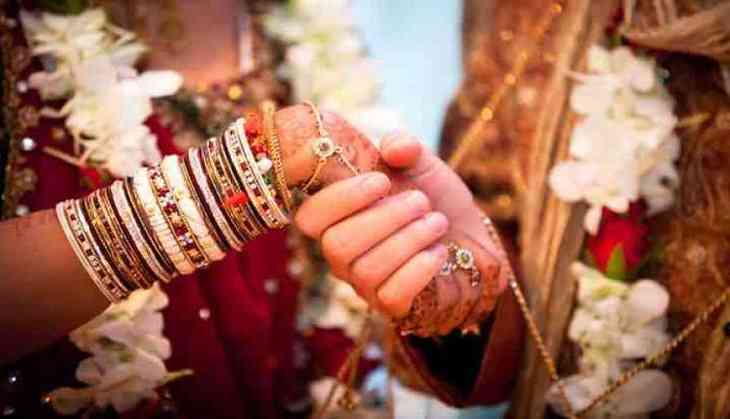 It seems like child marriage still prevails in the society as a shocking case came to notice from Tamil Nadu's Thanjavur where a 43-year-old man allegedly married a 14-year-old girl without her consent.
The accused has been identified as S Balraj. He used to hire workers for textile showrooms located in Thanjavur, timesnownews.com reported.
Reportedly, he forcefully married a minor girl and also sexually assaulted her.
The incident came to light when the girl filed a complaint against the man with the help of her relatives.
All-woman police have arrested Balraj in Vallam, Thanjavur. Earlier in 2018, the minor girl moved to Valappakudi with her family. While Balraj visited Valappakudi to hire workers where he saw the girl and decided to marry her.
The accused somehow conviced the girl's family and got married her to the man despite she raan ised objection to the wedding.
The wedding took place at a relative's home in Pudukottai in September 2019.
After the marriage, Balraj started living at a rent accommodation a with 13-year-old girl in Pudukkottai.
As per the complaint filed by the girl,accusedussed sexually assaulted her every day.
Also, Balraj got married to the girl again on March 22, 2020 under the presence of marriage assistance scheme which is a part of J Jayalalitha's birthday celebrations.
The accused man participated in the celebrations as he want gold and utensils provided by the organizers.
After getting married again, Balraj and his wife moved back to Mettupatti, TOI reported.
However, girl got freed on Monday when she managed to escape from the house and approached the police.
She filed a complaint against Balraj with the help of her relatives.
Police have arrested him and booked him under the Protection of Children from Sexual Offences (POCSO) Act and Prohibition of Child Marriage Act, 2006.
Also Read: Andhra Pradesh: Priest tied to pole, thrashed by villagers for sexually assaulting minor girl in Ongole city