Serial killer 'Cyanide' Mohan gets life sentence in 19th murder case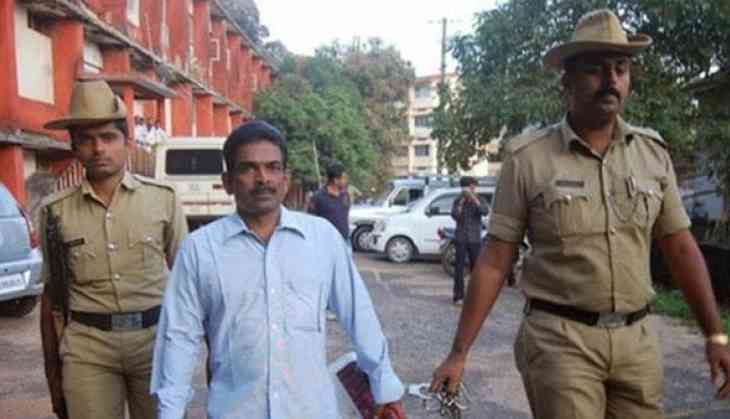 Infamous serial killer 'Cyanide' Mohan has been given life sentence by a court for the murder of a 23-year-old girl from Kasaragod district of Kerala in 2006, the 19th of the 20 murder cases slapped against him.
Sixth additional district and session court judge Sayeedunnisa on Monday mete out life sentence to Mohan and imposed a fine of Rs 25,000 on him.
The ruling shall begin after he fulfils the sentence of imprisonment in the other cases, the judge said.
This is the 19th out of the 20 murder cases filed against Mohan, who killed several women using cyanide after raping them.
Previously, Mohan had been given death sentence in five cases and life sentence in three cases. Two of his death sentence were later scaled down to life sentence.
As maintained by the charge sheet in the latest case, Mohan came across the women while she was coming to work at an unit of CAMPCO in Mangaluru.
After being her friend and offering to marry her, on 3rd January 2006, he took her to Mysuru and put up in a lodge near the bus depot.
Identical to other cases, the nex day, Mohan asked the women to take off her adornments. The two then went to the KSRTC bus depot where he asked her to take a pill convincing her that it was a birth control pill. However it was mixed with cyanide.
The women, who consumed the pill, collapsed and was declared dead on arrival by a hospital where she was taken.
Like previous cases, Mohan went back to the hotel and fled with her jewellery. Mohan was later taken into custody from Bantwal in 2009. after which he confessed of killing 20 women.
The Judge also ordered the District Legal Service Authority to take measures for awarding compensation to the women's family under the Karnataka victim compensation scheme.
Also Read: Vijay Mallya case: SC to hear plea filed by Mallya against ED's proceedings to seize his assets in India
Also Read: Nirbhaya's mother on fresh death warrants: Hope this time convicts are hanged