Scrap Scam in Bihar: Railway track worth crores illegally sold to scrap dealer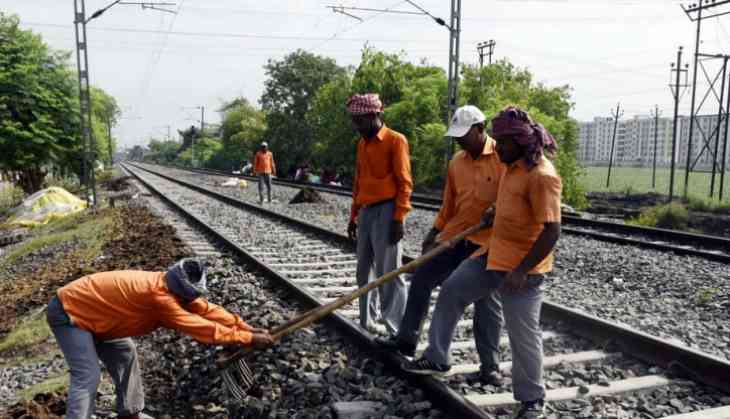 Samastipur (Bihar): Two Railway Protection Force (RPF) personnel have been suspended after a scrap scam case of a missing railway track came to the fore in Samastipur Railway Division of Bihar.
As per the information, the railway scrap worth crores was sold to the scrap dealer in connivance of the RPF personnel.
The Divisional Railway Manager of Samastipur Railway Division, Ashok Agarwal said, "A departmental-level inquiry committee has been formed for investigation.
Two personnel have been suspended with immediate effect including Jhanjharpur RPF outpost in-charge Srinivas of Railway Division and Jamadar Mukesh Kumar Singh of Madhubani for not informing the department about the case on time".
DRM Aggarwal further added, "It has been reported that a scrap of the railway line was sold to the the scrap dealer in connivance of the RPF without auctioning it. There seems to be a stir in the railway department regarding the matter."
The railway line was laid from Pandaul station of Samastipur Railway Division to Lohat Sugar Mill which was closed for a long time. The whole matter is being investigated by the team of Darbhanga RPF Post and Railway Vigilance.
(ANI)