#RohithVemula: 4 things that should shape our debate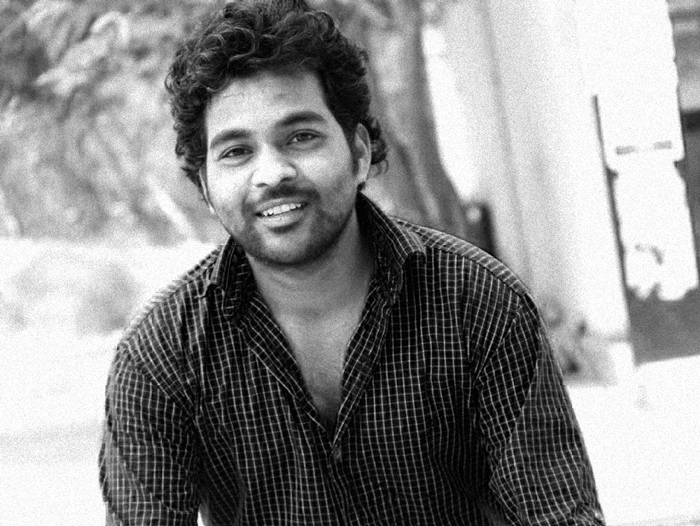 It's been three days since Rohith Vemula committed suicide and left a rattled student community agitating across India.
Vemula, a PhD scholar, hung himself at the Hyderabad Central University on Sunday, 17 January. He was an active member of the Ambedkar Students Association within the campus. After a tussle with the ABVP, Vemula and other members of the ASA were rusticated from the university.
Read- 'He had to die to make his point. And he did it': Rohith Vemula's best friend
His scholarship was stopped for eight months, and his protests were only met with humiliation and insult. Today his identity is being questioned. Was he really a Dalit, or was he an OBC student who got in through merit?
Ironically, Vemula ended his life to get away from exactly this. In a hair-raising suicide note that he penned with great thought, he talks about his identity being reduced to a number, a digit, a thing, in life and death.
Catch spoke to Dalit intellectuals to understand their reading of the situation. Here are four points that should factor into the ongoing debate.
01
Lose-lose situation for
BJP
Dilip C Mandal, former managing editor of India Today, a PhD researcher in JNU and an advocate for Dalit rights feels the battle over Vemula's identity changes nothing for how badly stuck the BJP is.
"If Vemula is indeed proven to be an OBC, that only makes him a grand mix. An Ambedkar-loving OBC student who stood up for Muzaffarnagar, who opposed the death penalty and who waved candles for women's rights is a potent combination and BJP's worst nightmare," he says.
02
Discrimination every day, everywhere
Discrimination is not new to the Hyderabad Central University, says academician and Dalit rights activist Kancha Ilaiah.
"Discrimination has always been there. The students of the Ambedkar Students Association are a brilliant bunch, with Dalits from all corners. But upper caste teachers don't like them for their talent. Rohith Vemula was talented. He was a science scholar on a most prestigious fellowship. Because he was active in student politics, they stopped his fellowship. How could they do that?" he asks.
Also read: Rohith is the 23rd Dalit student suicide in institutes like AIIMS and IITs
Ilaiah also says caste discrimination exists in everything from what kind of food is served to what kind of punishment who gets.
"The university doesn't serve any meat. In a Central university that draws students from across regions and cultures, whose vegetarian culture are they enforcing? From the outset, you put these students in a pressure cooker and expect them to survive," he says.
"Vemula didn't kill himself because of one isolated incident. The rustication and stopping his fellowship only drove the final nail in. It was the culmination of discrimination that students like him face everyday."
According to Ilaiah, suicide isn't new to the HCU. "Nine out of 10 students who committed suicide in last few years are Dalits," he says.
03
Prejudice among teachers
Mandal feels that Indian academia has changed both structurally and process wise, ever since 2006 when OBC reservation became compulsory.
"The composition of students has changed completely, but the composition of the faculty has remained as Brahminical as it was a decade ago," he says, blaming it on increasing retirement age and educational institutions being prejudiced in their appointments.
"This imbalance has led to friction between students and teachers in Indian academia. Students getting expelled by upper caste Hindu faculty is growing in frequency," he says, adding that Vemula's suicide ought to be a point of introspection within our universities.
"How many top notch university professors are Dalits? How many university vice-chancellors are women or Dalits? These questions should be talking points," says Mandal.
04
Enact a law against discrimination
Sukhadeo Thorat, former UGC chairperson, present chairperson of ICSSR and Professor Emeritus at JNU, has been pushing certain recommendations to ease caste discrimination within university campuses. Key among those is the legislative reform to make caste-based discrimination a punishable offence.
Read more: Why BJP supporters are in a hurry to paint Rohith Vemula as anti-national
"Ragging was a serious issue some years ago. But the UGC and concerned ministries legislatively made into a crime, subject to punishment. This brought more fear within institutions and we immediately saw a decline of such incidents. The same is needed for caste discrimination within educational institutions," says Thorat.
"Our central universities contain students belonging to all walks of life. Unless we learn to respect our differences and not have contempt for students belong to backward castes, we cannot help the feeling of isolation that sets into a student's life right from the start," he adds.
But Thorat says merely enacting a law will not help. "The law is merely prevention, not a cure. For a cure, you need to bring about a change in attitude and understanding among youth from diverse social upbringing. Whether they are Hindu, Muslim, Sikh, or belong to upper or lower castes, or come from urban or rural areas, we need to develop pedagogy to sensitise students, make them develop sympathy and believe in equality and fraternity.
"In America, civic learning is a compulsory course. Christians, Jews, Muslims, black and white students sit together and develop respect. This is what we need in our universities," says Thorat.
More in Catch: