Ramgarh lynching a pre-planned murder by Hindutva vigilantes, say police sources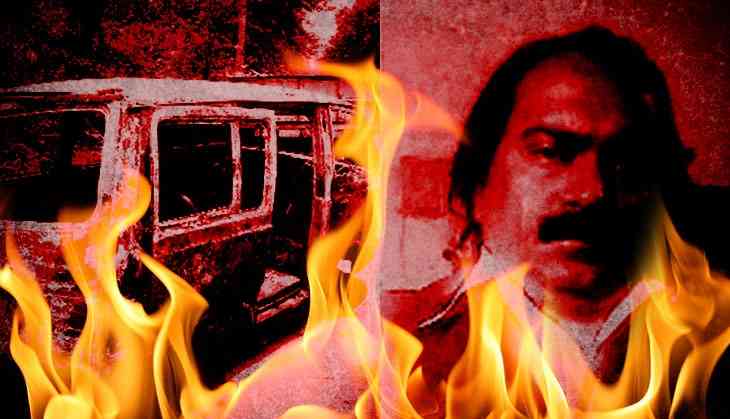 The brutal lynching of Alimuddin Ansari at Ramgarh's Bazar Tand in broad daylight wasn't a spontaneous mob attack. It was a pre-planned, pre-meditated lynching by right wing Hindutva activists, an informed source in the local police involved in the investigation told Catch..
The source revealed that the activists were aware well in advance that Ansari was carrying "prohibited bovine meat".
The source says that the report from the Forensic Science Laboratory (FSL) where the sample of meat was sent, has confirmed that it was indeed bovine meat, prohibited in the state. The report came on July 5, according to this source who requested anonymity. Besides the murder case against the attackers, the local police says it has also registered a case under the Jharkhand Bovine Animal Prohibition of Slaughter Act, 2005, to probe cow slaughter. Potentially, this could mean a case against the victim.
The police has so far arrested 12 people in the murder case, according to Ramgarh SP Kishore Kaushal. Those who have been arrested include a local BJP leader Nityanand Mahato and Gau Raksha Samiti activists Deepak Mishra and Chhotu Verma, who surrendered in the court after their name came up as prime instigators of the violence.
The FIR registered by Ansari's wife Mariyam Khatoon names 12 people. According to Kaushal, while five of the people arrested so far are named in the FIR, the other seven are among those whose involvement came up during the course of investigations.
The link of right wing outfits to the attack isn't surprising as the local Gau Raksha Samiti and Bajrang Dal operate out of the same building in Ramgarh town.
However, Ansari's family, especially his wife Mariyam Khatoon, claim that he had nothing to do with meat trade. "He worked as a driver and sold some coal as many people do in this coal rich region," Khatoon told Catch at her two room house in Manuva Basti, a village five minutes away from Ramgarh town.
"Ask anybody in the village who knew him and they would tell you that he was not a part of any illegal meat trade," Khatoon told Catch on Wednesday. Ansari was the only earning member of the family and is survived by his wife, three sons and another three daughters.
"Two lakh rupees is too little a compensation to even start life afresh and think of a future for my children," Khatoon says.
The police source, meanwhile, reveals that these right wing extremists had planned the attack well in advance. "They had their men at all the spots on the route that Ansari took driving his van till he reached Ramgarh," the source says adding that the attackers had the registration number of the van which Ansari drove that day.
"The spot where the vehicle had to be intercepted and attacked was also planned in advanced," the source says. "These Gau Rakshaks have been involved in thrashing of more people in this area," Mohammad Ayub, whose shop is a few metres away from the spot where the lynching happened says.
"I shut my shop and ran when I saw the mob," he says.
Khatoon says Ansari left that morning at about 9 saying that he had some work and would be back in an hour. His children, including his son who studies at a Madrasa, their daughter and her husband, were visiting for Eid.
"At about 10.30 am I was told by my nephew that he has been attacked in Ramgarh," she says.
As Ansari's vehicle passed through the Bazar Tand in Ramgarh, it was waylaid by a group of Gau Rakshaks. The video of these cow protection vigilantes – which soon turned into a mob – thrashing Ansari badly, went viral. His van was burnt by the attackers.
"They could have beaten him up, broken his limbs but left my husband alive," Khatoon says.
"Even if he was carrying beef, they could have handed him over to the police and let the law take its course. Why did they kill my father? Just because we are Muslims," daughter Shama Parveen asks. "Has the state government given law enforcement in the hands of these gau rakshaks?" she questioned.