Rajasthan: Watch how a leopard had a free run and hid inside a storeroom; see viral video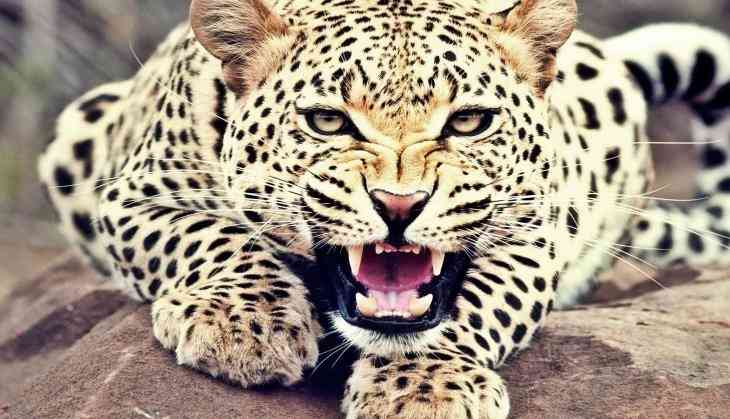 People of Rajasthan's Alwar town started screaming when they have seen an eight-year-old leopard in their place. Yes, a video is doing the round on social media in which a strayed leopard can be running on the street in Alwar on Friday.
However, he got captured by the forest department officials after the seven hours of his free run on to the streets.
As per the reports of HT, it has been noticed that after 32 years a big cat entered the official residence of the district. Earlier in 1987, a leopard was entered to the residence of chief commissioner Sunil Arora. However, at that time the big cat shot dead by a local police officer.
See video:
Alwar city came in panther
Keep watching video
& on the wey pic.twitter.com/q3smqv4PXG

— sandeep pandit ji (@sandeep54357414) March 15, 2019
Forest department officials who captured the leopard on Friday, later released him in the Dugan Jodi forest area behind Alwar Fort.
The leopard was first spotted by local residents of the Arya Nagar locality at around 6 am. As per the residents, the leopard jumped to the terrace of the house and also hid in the storeroom.
Residents have informed the forest department and then, a team of officials were reached to the spot from Sariska Tiger Reserve and they caught the cat at around 1:15 pm after many attempts.
Also read: Watch how a man in wheelchair left onlookers stunned with his stunt; here's the viral video