Pakistan lets Kulbhushan Jadhav's wife meet him. Why India needs to be careful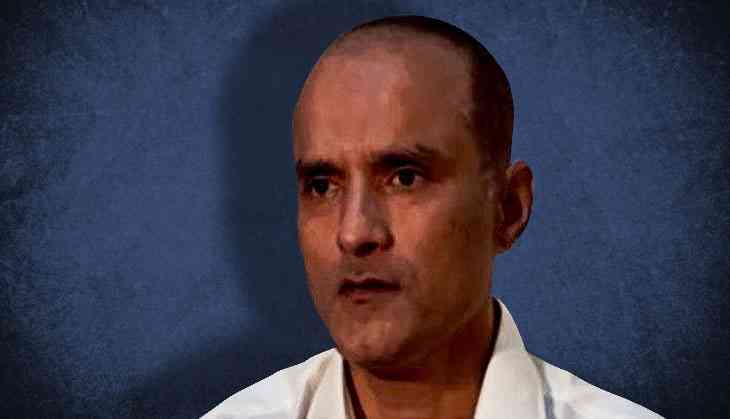 Seven months to the day Pakistan Army chief General Qamar Bajwa confirmed the death sentence awarded to Kulbhushan Jadhav by a military court, the Government of Pakistan announced on 10 November that it decided to "arrange a meeting, in Pakistan" of his wife with him. It emphasised that it was doing so "purely on humanitarian grounds".
The decision also came four months after India's External Affairs Minister Sushma Swaraj expressed her disappointment (on 10 July) that Sartaj Aziz, the then foreign policy advisor to the former Prime Minister Nawaz Sharif, had not cared to reply to her letter recommending that a visa be given to Jadhav's mother who wanted to meet her son.
Pakistan could have well allowed both Jadhav's mother and wife to meet him. But in not doing so it was signalling to India that even in such matters the country would ignore its requests. This is petty, but par for the course for Pakistani behaviour.
The long delay in acting on self-proclaimed humanitarian considerations belie such claims. If Pakistan was concerned about what the Jadhav family was going through it would have given access much sooner. Hence, the humanitarian factor can be dismissed as just hogwash.
So why has Jadhav's wife been allowed to visit him?
The entire Jadhav matter was designed to show to the international community that India was indulging in so-called state terrorism in Pakistan, particularly in Balochistan.
Thus, Pakistan asserted that Jadhav was a serving officer of the Indian Navy, when he had actually retired a number of years ago; that he was involved not only in espionage but in instigating acts of terrorism in Baluchistan and Karachi; and that he was fomenting insurgency in Balochistan.
Indeed, so much has been attributed to his doing that if even a little of it was true, which of course it is not, he would be one of the greatest masters of the dark arts in history!
The Pakistani charges against Jadhav, despite all the dossiers it has given at the United Nations and to important countries, have not carried any credibility. To Pakistan's discomfiture, the international community has simply ignored them.
Certainly, no country has sought to get involved. The most any country has gone is the United States. Responding to a question on the case, the US State Department spokesperson said: "We believe India and Pakistan stand to benefit from practical cooperation".
The meaning of the suggestion was clear – the propagandist process Pakistan adopted from 29 March, 2016, when it announced Jadhav's arrest, played a video of his so-called confession and also said he had named the Indian NSA among others as his handlers, to the denial of consular access and the bogus military trial behind closed doors, would not resolve the issue, it would only damage and vitiate relations.
After Pakistan announced that Jadhav had been sentenced to death India approached the International Court of Justice on 8 May.
It asserted before the Court that the denial of consular access to Jadhav was a violation by Pakistan of the Vienna Convention on Consular Relations and that Jadhav's trial had been compromised because of Pakistan's stand. Hence, the proceedings should be so declared and that the Court should ask Pakistan to release Jadhav.
In the interim, Pakistan should be instructed not to carry out the sentence as long as the court was seized of the matter. India also stunned Pakistan by maintaining its stand on the ICJ not having Jurisdiction in India-Pakistan issues unless a statute such as the Convention provided for the Court's compulsory jurisdiction.
Pakistan opposed India on all points but the Court accepted India's arguments and declared on 18 May that Pakistan should not carry out Jadhav's sentence so long as the case was not finally decided.
Pakistan took the Court's decision, even though it is an interim one, as a humiliation. A storm of protest erupted in Parliament and outside and the authorities went on the back foot. Now they do not want to take any chances in preparing for the case. They wish to project Pakistan in a reasonable light.
Currently, Pakistan is preparing its written submission which will be a response to the Indian submission made in September. Pakistan's rejoinder must be filed by 15 December. Thereafter, the Court will decide on the dates of the hearing. It is possible that they will be held without much delay because a death sentence is hanging over Jadhav.
There is no doubt that the timing of the Pakistani access to Jadhav's wife is linked to its submissions in the case so that it does not come through as lacking in simple humanity. Can there be another reason?
Pakistan believes that its retired army officer Lt Col Habib was lured by the Indian intelligence in Nepal from where he was picked up. It responded angrily and confirmed Jadhav's death sentence. Is it possible that it is now adopting a saner and more sober approach realising that the Jadhav abduction from Iran and the entire aggressive approach can be dangerous and counterproductive in the long term?
And that the access now being given to Jadhav's wife is a signal in this direction. It is too early to access if this is so though the resolution of such issues is, experience shows, always through diplomatic and quiet handling. When will Pakistan reach such a conclusion?
Meanwhile, India will have to carefully work out the modalities of Jadhav's wife's visit lest Pakistan uses it for propaganda purposes. This is also necessary as the meeting of husband and wife will attract the greatest public attention in both countries.
Pakistan's initial stand will no doubt be that it would follow the rules prescribed in its jail manual for meetings of prisoners on death row and their family members but it should realise that ordinary rules cannot apply to this meeting.