Pak Army claims to have shot down Indian drone near the LoC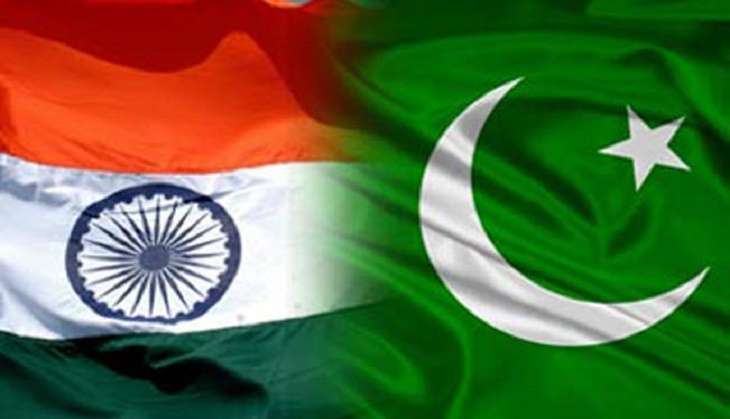 The Pakistan Army on 19 November claimed to have shot down an Indian drone. The drone, the Pakistan army says, was a quad copter and was shot down in Rakh Chakri sector near the Line of Control (LoC).
The new claim has been made a day after Pakistan navy claimed to have 'blocked' an Indian submarine from entering the country's waters. New Delhi strongly denied this claim.
Also read - J&K: One terrorist killed by security forces in Pulwama, gunfight on
This is what Asim Bajwa, the Director General of Inter-Services Public Relations (ISPR) tweeted:
Indian Quad Copter shot down by own Aagahi Post in Rakhchakri Sec.Had intruded 60 Ms in Pak side of LOC,fell near own Agahi Post&taken over

— Gen Asim Bajwa (@AsimBajwaISPR) November 19, 2016
A few minutes later, he tweeted again:
Reference my last tweet,Indian Quad Copter has been shot down by Pakistani troops at 1645,fell in Pak territory& taken over by Pak troops.

— Gen Asim Bajwa (@AsimBajwaISPR) November 19, 2016
Non-stop action at the border
Action at the border has been in constant and unabated supply since the attack on an Indian Army base in September which resulted in the death of 19 Indian soldiers.
Since then, the Indian Army has claimed to have destroyed terrorist launch pads in Pakistan held J&K. Pakistan Army, on their part, has claimed to have killed seven Indian soldiers in retaliation.
Last year, Pakistan Army had also claimed to have shot down an Indian drone which it had claimed was being used by the Indian Army for spying on them.
Edited by Aleesha Matharu
More in Catch - Till Sept 2016, 105 terrorists infiltrated Jammu and Kashmir: Hansraj Ahir, MoS Home
Pakistan conducts military exercise near border close to Bahawalpur town in Punjab province