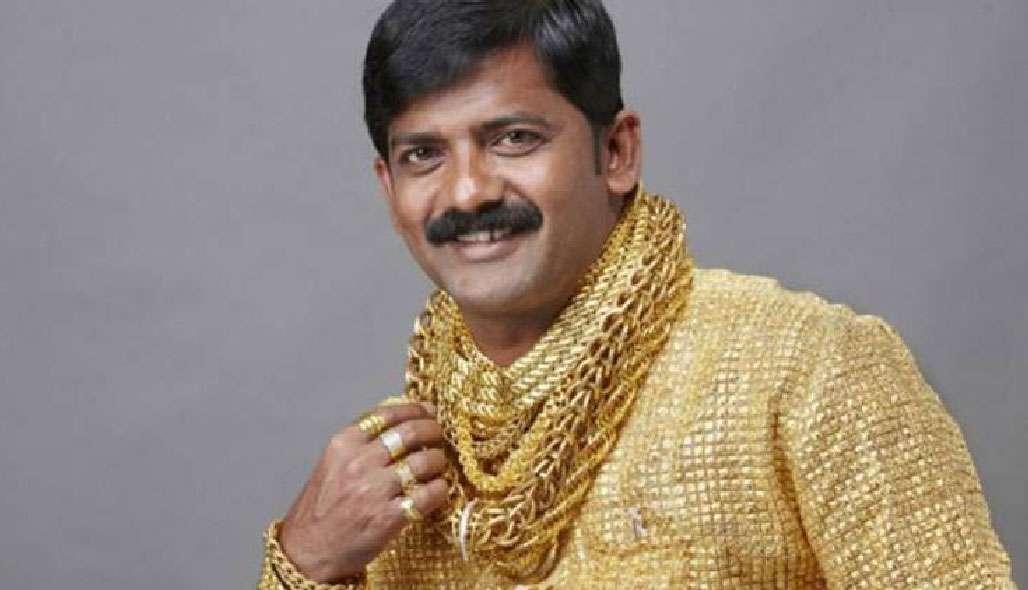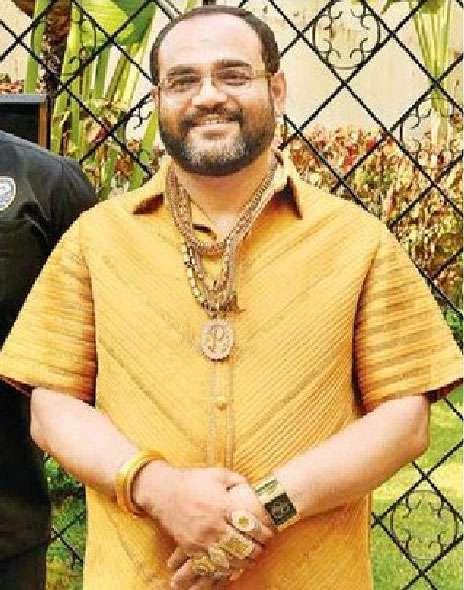 2/5
Pankaj Parakh
File photo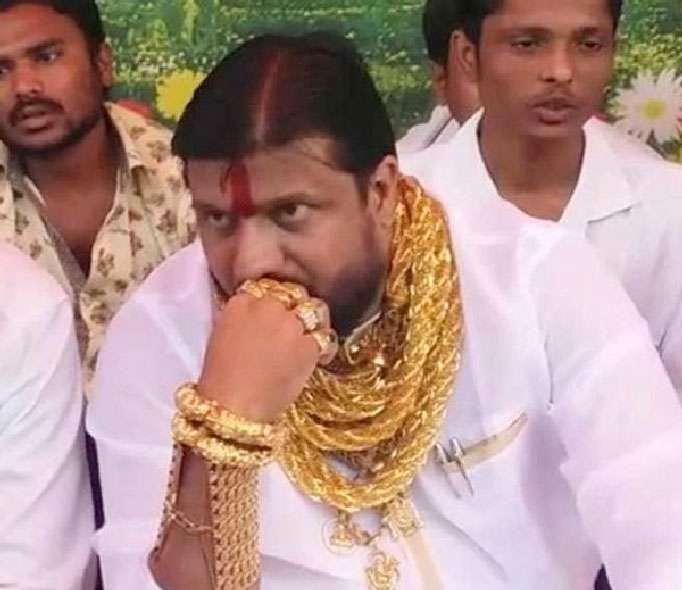 3/5
Anoop Swarup - A senior office bearer of the Shiv Sena party
File photo
This is an advertisement.
To view next image, click on the next button.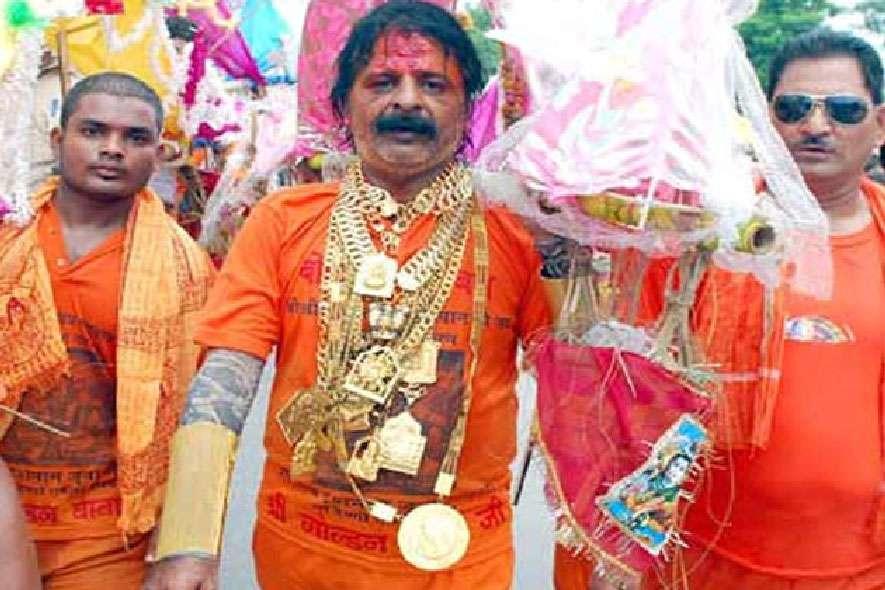 4/5
Sudhir Kumar Makkad, is famous as 'Golden Baba' among his followers. He wears gold lockets, armbands, heavy rings on all fingers and specially crafted diamond watch worth Rs 27 Lakh
File photo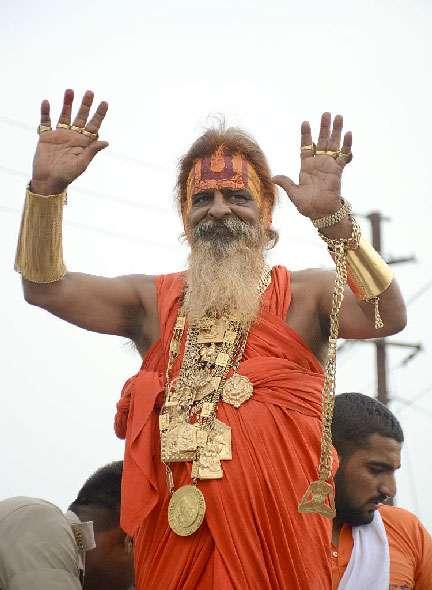 5/5
A more recent photo of Golden Baba
Photo by Sakib Ali/Hindustan Times via Getty Images
Note ban fallout: Who will speak for our gold-obsessed men? #JeSuisBappi
Sama Loshtana Kanchanam.
In Sanskrit, it is used to connote that one who sees gold, stone and clay as the same is a realised soul.
Our prime minister is perhaps one on his path to self-realisation and is urging the rest of us to follow suit. The latest inclusion in his demonetisation reforms is imposing gold limits on individuals.
Similar to the 1979 tax reform limits that were loosely enforced, and later withdrawn, the Lok Sabha on 29 November passed the Taxation Laws (2nd Amendment) Bill, 2016, where it was declared that a married women can own up to 500 grams of gold without scrutiny and single women can own up to 250 gm.
What this means is that a single gram more will have to be bought with disclosed income. While feminists can debate the holding limit discrimination, who will speak for the poor gold lusting men for whom the IT department has set aside only a sparse 100 gm limit?
In May this year, a businessman and politician from Maharashtra, Pankaj Parakh, entered the Guinness Book of World Records for wearing the most expensive shirt made of gold. The 4.1-kilo gold shirt was valued to at Rs 1.3 crore. Parakh belongs to the Nationalist Congress Party and is the deputy mayor of Yeola town in Nashik.
"Some people ask me why I\'m wearing so much gold but it was my dream. People have different aspirations. Some elite people want to own an Audi or Mercedes and have big cars. I chose gold," Parakh told the BBC in 2013, three years before he was brutally murdered.
In January 2013, another politician from Pune, Datta Phuge wore a gold shirt worth Rs 1.25 crore that weighed half a kilo less than Parakh\'s.
According to the affidavit filed by Bappi Lahiri with the Election Commission, he owns 754-gm gold jewellery worth Rs 17,67,451 while his wife Chitrani has 967-gm gold ornaments worth Rs 20,74,830.
The question we\'re asking is: This is a free world. In fashion, especially so. Men have the right to be obsessed with gold. Why should their holding limit be any different from those determined for the women?