No respite: after 5 years of acute drought, Marathwada reels under flood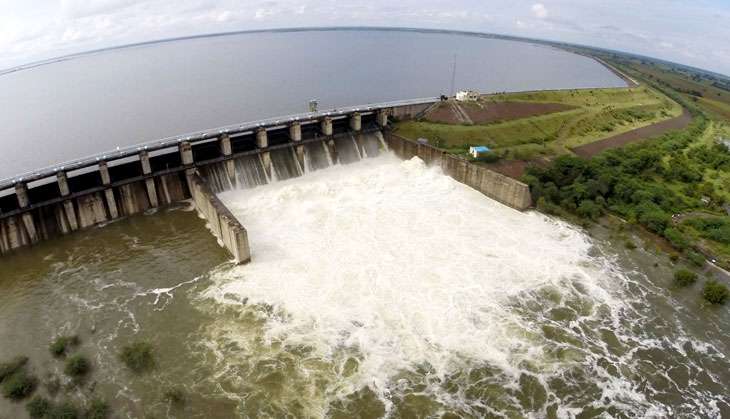 For five straight years, the eight districts of Marathwada reeled under acute drought. All water bodies in the region ran dry, forcing thousands of people to migrate to Mumbai, Pune and other cities in and outside Maharashtra in search of livelihood.
Several farmers had to sell their livestock as the drought made it near impossible to sustain them. Latur district, in particular, become the face of the severe drought when drinking water had to be supplied to the city by train from Miraj in Sangli.
Also Read: Drought, death & destroyed crops: just how much more can Marathwada take
This year too, Marathwada did not receive sufficient rainfall after the monsoon set in, deepening the sense of despair especially since other parts of Maharashtra were getting more than average rainfall.
As the dry spell continued well after two months into the new monsoon season, the situation turned so grim that the government made plans for cloud-seeding to give some relief to the parched land and the distressed farmers.
Then, a fortnight ago, the sky opened up like never before in recent memory. Overjoyed, the farmers began working their cropland.
The joy was short-lived. As it continued to pour for a fortnight, relief turned into a nightmare. Suddenly, the Terna, Seena and Manjra rivers, which had been parched for nearly five years, were in spate. As per the meteorological department, Marathwada received 140% excess rainfall than the average this season, going up to 581% in the last three days. Total rainfall from 1 June to 30 September was 556 mm.
Also Read: Warning notes from Marathwada: how water wars can consume India
As excess water accumulated in the Manjra dam was released, it caused flooding in several villages downstream. In an instant, crops estimated to be worth hundreds of crores of rupees were submerged.
"The flood has destroyed the entire kharif crop in Marathwada. Of the eight districts, Nanded, Latur, Beed and Osmananad are hit the worst. In Latur alone, standing crop on five lakh hectares has been washed away," said Arun Samudre from Latur. "Encouraged by rainfall in the initial days of the monsoon, the farmers sowed cotton, soybean, cereals and pulses, hoping to get a good income after five years. Now, their joy has been literally washed away."
Not just the crops, the incessant rain and flood have caused significant losses to life and property as well. According to officials, nearly 1,700 villages across Marathwada have been affected, and at least 20 people and over 200 animals have perished.
A view of the flood in Latur district. (Shyam Bhatted)
In Latur and Nanded, in particular, the situation was so grave that the National Disaster Relief Force had to be called in. The NDRF rescued some 65 people stranded at various places.
"The farmers have demanded immediate compensation without any surveys. This is a fair demand because if they don't have cash in hand, there won't be Diwali and Dussehra celebrations. The farmers are the backbone of Marathwada's economy," Samudre said.
The state Disaster Management Authority has relocated more than 600 people from the flood-affected areas, 525 from Latur alone. Sources in the agency said at least 12 people are still marooned and efforts are being made to get them to safety.
Also Read: Water supply once a month: lessons to be learnt from Latur