Nirbhaya gangrape: Supreme Court agrees to death for 4 convicts amid cheer in courtroom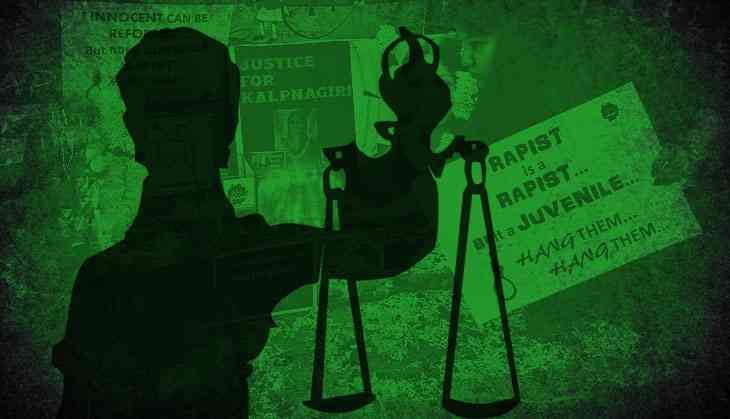 A jam-packed courtroom erupted with applause when the Supreme Court upheld the death sentence to four of the six convicts in the 'Nirbhaya' gangrape case.
The rape and torture of 23-year-old Jyoti Singh by six men aboard a moving in the National Capital five years ago had led to wide outrage. Jyoti later succumbed to her injuries in hospital.
"Nature and manner of the crime devastated social trust, falls in rarest of rare category warranting death penalty," said a three-judge Bench headed by Justice Deepak Misra.
Interestingly, there were two separate judgments – one by Justice Misra and Justice Ashok Bhushan and the other by Justice Banumathi, who gave a concurring judgment.
The final judgment
"Aggravating circumstances outweigh mitigating circumstances in the case; offence created tsunami of shock," the court said while adding, "Victim's dying declaration is consistent; it has been proved beyond doubt and corroborated."
The court also claimed that the convicts' background, age, no criminal record, good behaviour in prison cannot outweigh aggravating circumstances.
"If this case isn't rarest of rare to award death penalty, then which case can fall under it," said Justice R Banumathi. The court added that the convicts treated "victim as an object of enjoyment, with single purpose of ravishing her". "Testimony of victim's friend who was with her in bus and the first prosecution witness is impeccable and relied upon," it said.
The three-judge bench claimed that the criminal conspiracy of six men was established considering that all efforts were made to destroy evidence like running the bus over victim and her friend. "Scientific evidence like DNA profiling of victim and accused proves to the hilt about their presence at the crime spot," informed the court.
The brutal event
On 16 December, 2012, the victim along with a male friend boarded a private bus late at night and was then barbarically raped by six men, who inserted iron rods into her private parts, which led to her intestines being damaged as they were pulled out. The doctors claimed that several of her internal organs had also been ruptured during the attack.
After battling for her life for 13 days, Jyoti finally succumbed to her injuries in Singapore leading to widespread protests across India.
Under pressure from all quarters, the Delhi Police swung into action and apprehended six accused – Mukesh (27), Pawan (20), Vinay (21), Akshay (29), Ram Singh and a minor.
Thereafter, the police filed a chargesheet against five adult accused of offences including murder, gangrape, attempt to murder, kidnapping, unnatural offences and dacoity, etc. In February 2013, the accused were charged with above mentioned offences and sent to judicial custody in Tihar Jail.
Mercy pleas
The four accused – Mukesh, Pawan, Vinay and Akshay – moved the apex court after the Delhi High Court upheld the death sentence awarded by a fast track court on 13 September 2013.
Earlier, on 11 March, 2013, one of the accused, Ram Singh, had committed suicide while in jail. Meanwhile, the minor, at the time of the crime, was sentenced to three years, maximum sentence for a juvenile, in a correction facility by Juvenile Justice Board on 31 August 2013.
He was later released in 2015 amid massive uproar demanding an overhauling of the juvenile law. Since many believed the minor to be the most violent of all the accused, the public outcry led to the changes in the juvenile law and as a result a minor between 16-18 can be treated as an adult in case of heinous crimes.
A victory or a disappointment?
Emerging out of the court, Jyoti's parents welcomed the decision and her father told ANI, "It's a victory for my family, I am very happy with the judgement. Justice was delayed but we have no qualms now."
Jyoti's mother, Asha Devi, while speaking to ANI said that she wanted to thank everyone and everyone has got justice today. "Many ups & downs came, I made them my strength. I was confident that justice will be done," she added.
#WATCH: Mother of #Nirbhaya, Asha Devi talks to ANI after SC upholds its earlier order of death sentence to the con… https://t.co/VZLvVvErKL

— ANI (@ANI_news) May 5, 2017
Meanwhile, the defence lawyer AP Singh said that he was disappointed with the court's order upholding death penalty for the convicts and claimed that to file a review petition in the apex court.
"Justice has not done, we will file review petition after reading the order," he said while adding that the court's decision was influenced by public sentiment and pressure. "To relay a message to the society, someone can't be hanged. Human rights have been blown to smithereens," Singh added.
Except for filing a review petition, the convicts are left with very little legal options which include filing a curative petition or filing for Presidential mercy petition. However, sensing the mood of the public after the judgment, it is unlikely that either the court or the President would try and save the accused from the gallows.
Outpouring of support
After the Supreme Court's order, several people, including politicians, took to Twitter to express their support for the judgment.
Union minister Maneka Gandhi told ANI, "I am happy that the verdict has been upheld though I wish it had come sooner."
Brinda Karat of the CPM said, "In principle I am against death penalty, but this was such a heinous crime that strictest punishment was needed." She went on to add, "Selective nature of the judicial process of our country is why I am against death penalty. What happened in the Bilkis Bano case?"
"It was very tragic incident, which has blotted the civilisation of India. In my opinion there is no doubt what so ever, that all of them were guilty and I think nothing other than capital punishment should be given by the SC," BJP's Rajya Sabha MP Subramanian Swamy told ANI.
Speaking on the verdict, Congress President Sonia Gandhi said, "Four years after the heartbreaking Nirbhaya case that agonised the soul of India, justice has been delivered. I feel deeply for the courageous family of this brave daughter of India who rose to become a symbol of every woman's fight against sexual violence. The court's judgment is a reminder to each of us to work tirelessly toward building a safe & secure environment for women.To lead a life of dignity, pride, respect and equality is the right of every daughter of India and it is for all of us to ensure that she gets it."