'Never heard of BB Kumar': Academics question govt's choice of new ICSSR chief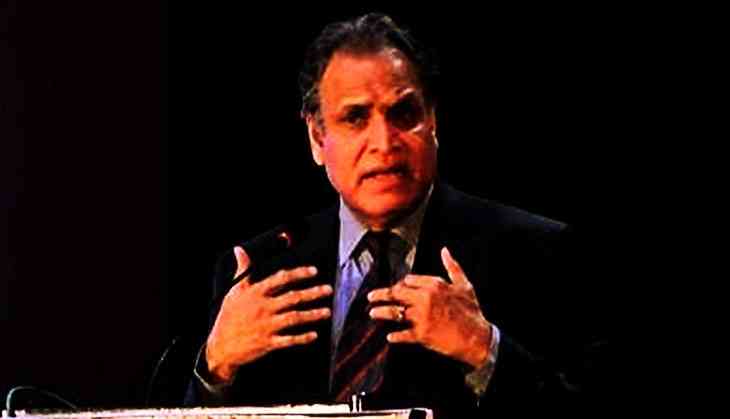 Autonomy has always been a pipe dream for government institutions in India. And while political appointments, rather than merit, have always been the norm in the past, the current government seems to be taking them to an extreme (think Gajendra Chauhan at the Film and Television Institute of India or Pahlaj Nihalani at the Censor Board).
The latest appointment to come under the scanner is Brij Bihari Kumar's as the new chairman of the Indian Council of Social Science Research (ICSSR), as questions have been raised about his suitability for the job.
The ICSSR is responsible for funding and guiding 27 research institutes in the country, and its outgoing chief, Prof. Sukhadeo Thorat, was former chairman of the University Grants Commission, and taught at the Jawaharlal Nehru University.
Kumar's profile
Kumar is the editor of quarterly journals Dialogue and Chintan Srijan, which are run by an NGO called Astha Bharati, of which Kumar is a founding member. According to the official website, Astha Bharati promotes "unity and integrity of the country" and "work(s) towards correcting/righting the distortions and colonial misinterpretations of India's past and present, its traditions, culture, social structure and social institutions, racial interpretations of society, colonial myths of exploitations and hegemony".
Kumar was born in 1941 and has an M.Sc. in chemistry and anthropology, an M.A. in Hindi and a doctorate in anthropology. According to his resume, Kumar was principal of the Sao Change Government College, Tuensang (Nagaland), and Science College, Kohima.
He has written, edited and co-authored 136 books. His journals range from topics of national security, Islam and Islamic terror in India and around the world, problems of ethnicity in North-East India, and Gandhian ideology.
Process changed
Prof. A Vaidyanathan, an eminent social scientist based in Chennai, is a part of the ICSSR collegium, consisting of social scientists and professors, which provides overall guidance in the functioning of the body.
Vaidyanathan is miffed at the way the collegium was bypassed to appoint the new chairman.
"A month ago, I received a letter from the council asking for suggestions for the next chairman. I sent in my suggestion," Vaidyanathan told Catch. "The collegium, which would ideally come up with nominations and finally vote on the new appointment, was kept completely in the dark. What is peculiar is that a new committee was set up to select the new chairman. I would like to know the process and criteria of appointing the chairman. And then, what are the functions of the collegium?"
The committee that appointed BB Kumar as chairman comprised of Dr Ashok Modak (a former BJP MLC in Maharashtra between 1994-2006, who was appointed as National Research Professor in 2015 by the Union HRD Ministry), Panjab University emeritus professor Jitendra Mohan, and historian Satish Mittal, a key figure in the RSS-linked Akhil Bharatiya Itihas Sankalan Yojana.
Criticism from academics
Prof. Achin Vanaik, former head of the political science department at the University of Delhi, says political appointments to such posts are no surprise.
"There is a pattern that one can see in appointments of heads of government institutions. People affiliated to the ruling party or their ideology are certainly preferred to monitor the decision-making and functioning of prominent government institutions," he says.
However, Vanaik agrees with those who have questioned Kumar's appointment, saying the new ICSSR chairman doesn't possess the academic profile and body of internationally-acknowledged research work that one expects.
"The very fact that one knows very little about Mr BB Kumar is proof that he is not an academic or social scientist of any prominence," Vanaik says.
Prof. Vaidyanathan agrees, saying he has never heard of the new appointee, despite being in the social science fraternity for decades.
A prominent professor at JNU, who does not wish to be named, says Kumar's views in his journals and books on India can be broadly termed as 'nationalist'. "One can certainly notice an extreme right-wing perspective in the journals that he is the editor of," the professor says.
Another professor, from Delhi University, says: "Former chairmen of ICSSR have had a certain traditional academic background; (Kumar's) work hasn't been published in academic-rated journals, his work hasn't been indexed or cited in global research publications. The job of the ICSSR is to encourage high value research, and one expects the person heading it to understand the vision of ICSSR."
Kumar undeterred
In the midst of this negativity, Kumar continues to make positive noises about his new responsibility.
"I am very happy to be appointed as the new chairman. I accepted the honour on behalf of the nation," Kumar says.
His immediate plan of action is to determine how well the resources and manpower of the ISCCR are being used by various institutions under it. "Every institute will need to introspect and judge their negatives and positives. I intend to start there," he says.
Kumar will take over as the ISCCR chairman on Monday, 8 May.
Asked about his alleged political allegiance, the new chairman denied having any. "I have no political linkages. I am a scholar. My allegiance is only to the society and to the nation. I will support anyone who is doing good for the nation," he insists.