Mehbooba soft on terror, reiterates BJP leader Subramanian Swamy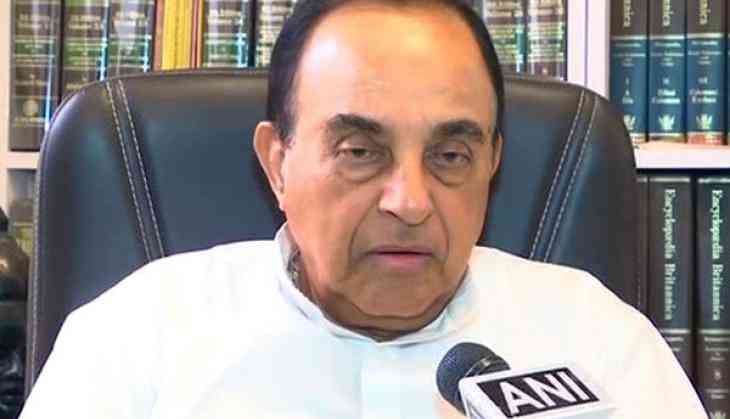 After former Jammu and Kashmir chief minister Mehbooba Mufti's warning to the Centre of "dangerous consequences" in case attempts were made to divide her party, Bharatiya Janata Party (BJP) leader Subramanian Swamy on Friday stated that her comment proved her soft approach towards terror.
Earlier in the day, Mehbooba Mufti speaking to media said: "If Delhi tries to dismiss the voting rights of people like in 1987, and if it tries to create divisions in the PDP and interfere like that, then I think just like a Salahuddin and a Yasin Malik were born in 1987, there will be dangerous consequences".
Responding to her comments, Swamy said, "I have to thank her for stating this because she has now proved what I've been saying that she has always been soft, like her father, on terror. For instance, the renaming of Gulmarg, Anantnag and Shankaracharya Hills were changed when Mufti was in power. That itself shows that you want to Islamise Kashmir".
He accused Mehbooba Mufti and her late father of being very active during the exodus of the Kashmiri Pandits.
"The party (BJP) should now realise that my stand against Mufti was in the party's favour. Thank god a quick step was taken by the Prime Minister and our support was withdrawn. The Kashmir Valley is infected by hypocritical democratic leaders such as Mufti," Swamy told ANI.
He also said that the BJP was now in a situation where they had lost their hardcore supporters, and the only way to win them back would be through a prolonged President's rule or by appointing a Hindu chief minister.
Meanwhile, Congress leader Mallikarjun Kharge said that there were differences between PDP and the BJP, and they had failed to live up to their promises made to the people of Kashmir.
"The matter is between them (PDP and BJP). They had formed the government in the state and had promised to restore peace. However, terror activities are on the rise and cross-border firing incidents have also increased. All this are their doing, it is happening because of their inability to govern properly," Kharge told ANI.
--ANI