Meet the sadhu standing for 40 days to make it rain in Bundelkhand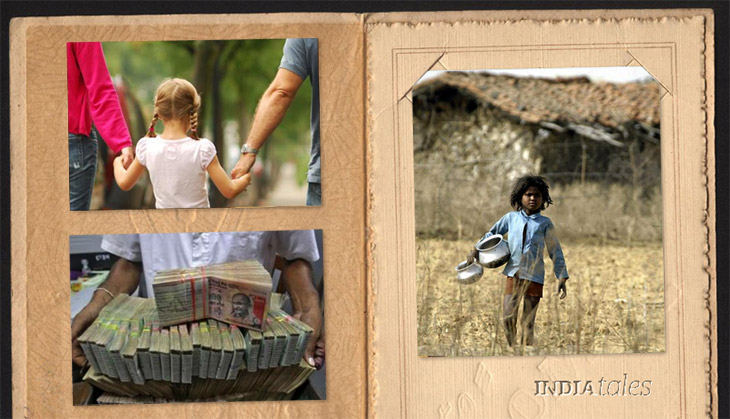 01
Bundelkhand: To make it rain, Sadhu begins 40-day 'standing yagna'
The civil society is making every possible effort to rush relief material to people in drought-hit Bundelkhand. The government, too, is arranging for food and water. One sadhu, however, has taken a rather different approach: he is standing on his feet for 40 straight days to please the rain god to open up the skies above the parched land.
Gauri Das Maharaj apparently walked to Jhansi all the way from Rajasthan, and began his "standing yagna" at Hansamukh Hanuman temple on 14 May.
The sadhu is originally from Jhansi, born to a trader of chilli and coriander powder. He left home at 10 years of age and wandered about for a while. He then met Charandas Maharaj of Aligarh, who became his guru.
He stands in a hut in the temple's courtyard; a desk has been placed in the hut for Gauri Maharaj to rest against. At night, he stands under a tree outside, and sleeps resting against a chest-high wooden plank tied to a swing. His legs and feet are swollen from the long walk and the constant standing.
According to the "disciples" who take care of his "needs", the sadhu survives on small portions of prasad offered at the temple. Apparently, since he started his yagna, the footfall at the temple has increased significantly.
02
Congress
ad: Prove Modi kept poll promises, get Rs one lakh reward
The Congress may appear incapable of devising a winning election strategy, but when it comes to political attack ads, count on the party to be smart. As a counter to the BJP's barrage of ads celebrating two years of Narendra Modi's regime, the Grand Old Party has put up billboards across Allahabad, Uttar Pradesh, announcing a reward of Rs one lakh for "whoever can prove" that Modi has fulfilled his campaign promises.
The advertisement lists Modi's major campaign promises - creation of one crore jobs, cleaning of the Ganga, construction of Ram Mandir in Ayodhya, extradition of the ganglord Dawood Ibrahim, return of black money stashed abroad and its distribution among the common people, prevention of farmer suicides. It then declares that whoever can prove these promises have been fulfilled would receive Rs one lakh as reward.
The ad has quickly become the subject of idle conversations -- at tea shops, bus stops, railway stations, even dinner tables. Asked about the ad, Congress leader Siraj Mehendi said it "only tells the truth that Modi and his regime are deceiving the people of this country".
03
'Engrossed in socialising', Raipur couple leave year-old kid at restaurant
In a rather bizarre incident early this week, a couple were apparently so busy engrossed in socialising, they "forgot" their year-old daughter and left her at a restaurant in Naya Raipur, Chhattisgarh. It took them more than two hours to realise their "mistake".
The couple had gone out to dine with 7-8 friends. Around 10 pm, soon after they finished eating and left, the restaurant staff found a child crying at their table. Taken aback, they picked her up and tried to locate her parents, but to no avail. "It was around 12.30 pm that the couple came back to the restaurant and took her away. By then, the child was in a bad shape. She was crying all the time despite our best efforts to make her stop," said the manager Yogesh.