Man pours turpentine oil over his son, sets him ablaze for 'beedis'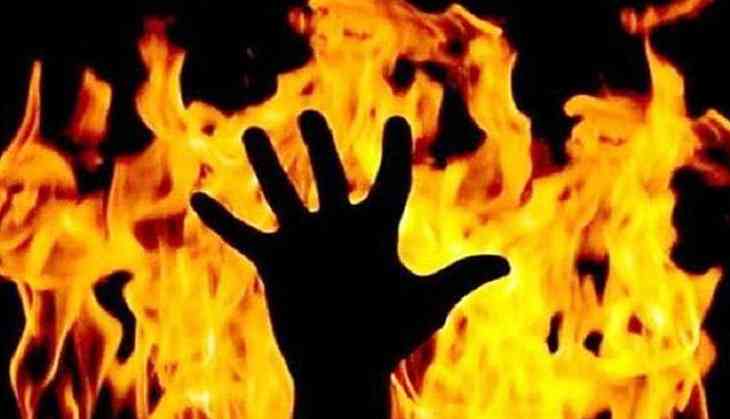 In a gruesome incident, a heartless father allegedly set his 10-year-old son on fire for not getting beedis on time.
The incident took place on Sunday in Hyderabad's Secunderabad. The minor boy was admitted to the Gandhi hospital. According to the timesnownews.com report, the boy has sustained over 90 percent burn injuries.
The 10-year-old victim identified as Charan. The family of the boy migrated to Hyderabad nearly 20 years ago and started living in the KPBB region of Hyderabad.
The accused is a daily wage labourer.
Crime over beedi:
On Sunday, the man asked his son to get beedis for him. When he got delayed, the accused father lost his temper and poured turpentine oil over the boy and set him ablaze, The News Minute reported.
Also Read: Hyderabad: 12-year-old boy set ablaze by father for not taking his studies seriously
The boy ran outside the house and fell into a pit, following which family members and neighbours came to rescue him. The boy was taken to a hospital with 90 per cent burn injuries.
Police alerted about the incident when the 19-year-old sister of the boy called them. The police said that the boy is in critical condition. The cops also suspected that the man might have been under the influence of alcohol when he set the child ablaze.
The accused have been booked under section 307 (Attempt to Murder) of IPC (Indian Penal Code).
Meanwhile, police are trying to nab the accused man who is still at large.
Also Read: Woman sets her father ablaze for a shocking reason