Man kills co-worker over feud, chops off his head, accused nabbed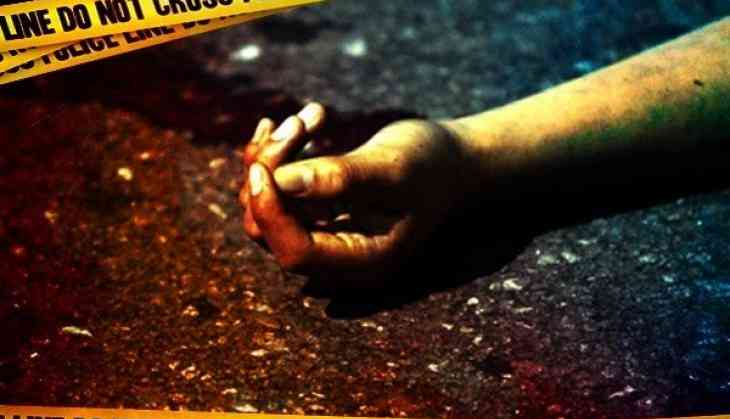 In a horrifying incident reported from Uttar Pradesh's Ghaziabad, a man was taken into police custody for killing his colleague. The crime occurred on Sunday and the perpetrator has been apprehended.
The victim, identified as Pramod Kumar, aged 37, worked as a machine operator at an automobile ancillary firm.
The victim's head was recovered from a garbage vat and the body from the residence of the accused, identified as Sandeep Mishra, in Ghaziabad's Lal Kuan locality, a Times of India report said on Wednesday.
The report quoted a cop saying that Sandeep had called Pramod at his house for a drink. When Pramod got inebriated, Sandeep allegedly throttled him to death.
As maintained by Anand Prakash Mishra, Kavi Nagar police station SHO, "The whole night, the accused remained in the room with the body. Around 2 pm on Monday, he chopped off Pramod's head and put it in a sack, which he threw into the vat".
Pramod's wife became suspicious when his mobile phone went unanswered and was switched off after some time.
She made her way to the factory where her husband worked. There, she was told that Pramod had not come to work. She then went to his rented apartment, where neighbours told her that they had not seen Pramod since Sunday.
When she was informed that Pramod and Sandeep had got into a heated altercation, she called Sandeep. He then told her that he was ill and didn't know anything about Pramod's whereabouts.
However, pramod's wife went to Sandeep's house and saw a blood-drenched blanket through a window. When the locals in the area broke open the door, they found Pramod's headless body lying on the floor.
Sandeep was taken into police custody from outside his house just an hour later.
In the time of interrogation, Sandeep told police that he and Pramod had been working in the factory for a year.
Sandeep said that Pramod was his senior, "He alleged that he used to make more automobile parts than Pramod, but Pramod deducted those from his job card and added them to his own," police said.
"Whenever the machine malfunctioned, Sandeep claimed that Pramod misbehaved with him. In the past, both had an arguments over this issue. For that reason, Sandeep hatched a plan to take revenge,"said police.
According to police, when Pramod died, he became nervous and decided to dispose the dead body in several places after cutting it into pieces, so that police would not identify the body.
Also Read: Gujarat woman stones begger to death, disposes dead body with husband's help
Also Read: Man, 2 sons hack kin to death after ancestral property dispute