Man hacks pregnant daughter to death for marrying outside caste, mother faints watching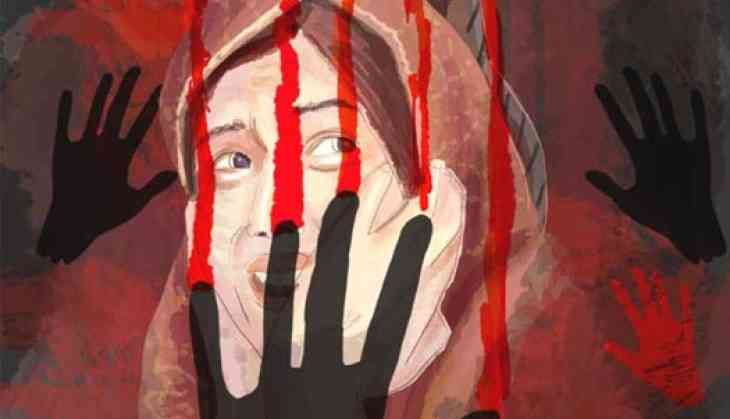 In a shocking incident of honour killing reported from Jharkhand's Dhanbad, a father planned and murdered his daughter for marrying a boy belonging to another caste. He took his newly married daughter and wife to a distance on the pretext of showing them a land and slit her throat.
Following the daughter's killing, the accused ran away from the spot. The dead body of 20-year-old victim, was identified as Khushboo Kumari, who was also pregnant, the victim was later founnd lying on an isolated area in Govindpur Nawatand, where the accused had taken them for a tour.
Govindpur Inspector Surendra Kumar Singh told the media that the horrific incident occurred at around 6 pm on Wednesday. The accused has been identified as Ram Prasad who brought his wife and daughter from Jharia township to Govindpur Nawatand by an autorickshaw on a pretext of showing them a farmland.
As they were taking a walk on the land, the accused allegedly stabbed his daughter a number of times on her neck using a sharp edge weapon. As his wife started crying for help on seeing her bleeding daughter, the man ran away from the spot.
Later, the woman fell unconscious after seeing her daughter's dead body in a pool of blood. The locals in the area then alerted the cops.who arrived at the spot and sent the woman to the hospital.
According to the police, as per a complaint by the victim's mother, Ram Prasad was unhappy after his daughter married a man of another caste seven months ago.
SHO of Jharia police station, Inspector Pankaj Kumar Jha, said that though an FIR has been filed in Govindpur police station, the Jharia Police have launched a manhunt in order to nab the culprit.
Also Read: Mentally unstable sisters kill their mother; spine-chilling deets