Mamata dithers over hiking DA, Bengal's employees to go on strike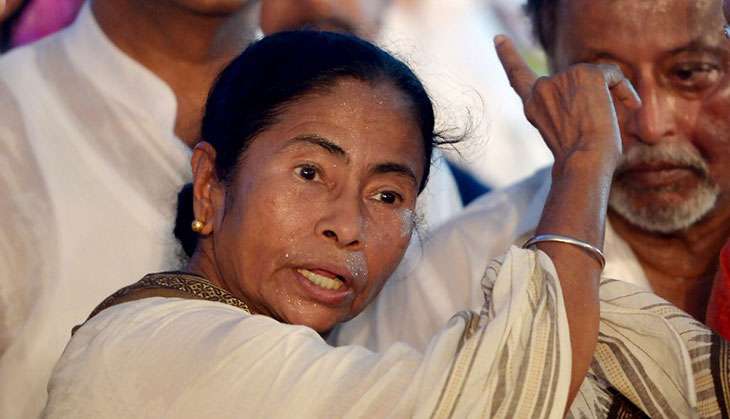 Frustrated by the Mamata Banerjee regime's failure to raise their dearness allowance on a par with that of central government staff, public servants in West Bengal will strike work on 2 September to press their demand.
The protest is being organised by the Left Front-backed West Bengal Coordination Committee, and is supported by the Trinamool Congress-backed Coordination Committee. The organisers threatened to approach Prime Minister Narendra Modi if the strike doesn't move the Mamata government to act.
Also Read: Dearness Allowance hiked by 6 per cent for Central govt employees & pensioners
The state has already agreed to provide two-year childcare leave, 30-month paternity leave and cashless medical facility to its employees, but according to the TMC-backed committee, the disparity in DA with central government employees is yet to be addressed.
Mamata set up the 6th Pay Commission of West Bengal under the economist Avirup Sarkar in November 2015 to look into the issue of pay disparity, and recommend ways to address it. The panel was to submit its report within six months; it still hasn't and Sarkar wouldn't say if any progress has been made.
As for why the Mamata government has failed to hike DA of its employees, Finance Minister Amit Mitra reasoned that the Left regime had left it with unpaid DA arrears of Rs 4,800 crore. Mamata has said as much, claiming the state has to pay Rs 28,000 crore annually towards debt servicing and cautioning against comparing Bengal with such states as Gujarat and Maharashtra "which have been developed 20 years ago".
Waiting for a windfall
About two months ago, the 7th Pay Commission asked for 23.55% overall raise in salaries, allowances and pension of around one crore employees of the central government. Implementing the recommendations is estimated to cost India an additional Rs 1.02 lakh crore annually, or 0.7% of its GDP. The DA component alone has increased by up to 53%. While the Centre will now be paying DA of 125%, Bengal will have to give its 9.5 lakh employees DA of around 75%. As many as 15 states pay their employees DA of 113%.
Also Read:7th Pay Commission salary hike: who's :-) who's :-(
Bengal last hiked DA for its employees by 10% in September 2015, with payment becoming due from January 2016. The move will cost the state about Rs 21,000 crore a year.
Sarkar's commission may recommend another raise, a senior official said, given that municipal elections are due in 2017. "But disparity with Central employees will remain".
Meanwhile, it's not only the pay disparity that has Bengal's employees up in arms. They are also demanding that the government fill the permanent posts that are lying vacant. The state currently has around 2.5 lakh employees on its rolls as against the sanctioned strength of 4.5 lakh or so. Apparently, fresh recruitment has slowed down to a trickle during the six years of Mamata's rule.
Manoj Kanti Guha, general secretary of the Left-backed coordination committee, claimed only about 6,000 permanent employees have been recruited in the past six years, most of them by the Health Recruitment Board.
"We have already protested against this," Guha said, adding, "We will launch a state-wide agitation against the decision to recruit only contractual staff at a time when half the sanctioned posts are lying vacant."
The main opposition party, Congress, alleged that Mamata had failed to look after the welfare of the state's employees, offering the Sarkar panel's failure to make any recommendations so far as proof. "Mamata is busy spending money on festivals. She should instead concentrate on working out a way to ensure parity in DA for state government employees," said Leader of Opposition Abdul Mannan.
Also Read: Pay Commission windfall: peon to get Rs 18,000 a month, cabinet secretary Rs 2.5 lakh