Magsaysay Award winner Bezwada Wilson: My award goes to those who chose dignity over livelihood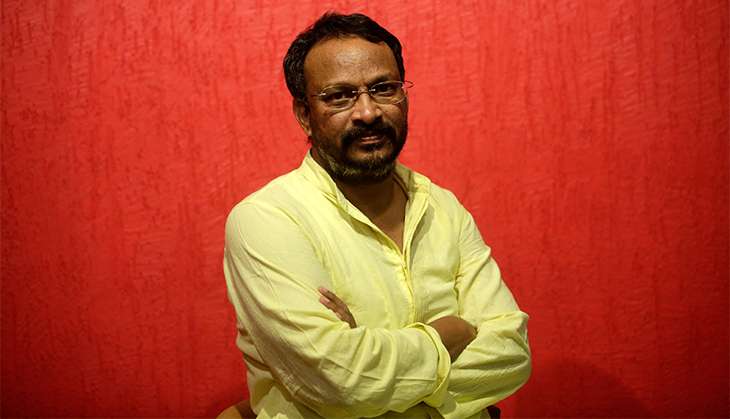 Bezwada Wilson has been conferred the Ramon Magsaysay Award for 2016 for "asserting the inalienable right to a life of human dignity."
Wilson, 50, has spent almost his entire life campaigning for the rights of manual scavengers. Since 1994 he has been Convenor of the nationwide Safai Karamchari Andolan (SKA) that he founded soon after Parliament eradicated manual scavenging by enacting the Employment of Manual Scavengers and Construction of Dry Latrines (Prohibition) Act in 1993.
Wilson's whole struggle ever since has been to get manual scavengers to recognise their rights and embrace a better life.
Wilson is a true Ambedkarite and celebrated Ambedkar's 125th birth anniversary this year by triggering a nationwide movement of manual scavengers through the 'Bhim Yatra'.
A bus full of manual scavengers travelled through 500 districts across 30 states in 125 days triggering a nationwide unprecedented conversation on the rights of safai karamcharis to equality and justice.
Today Wilson has been conferred the award along with Carnatic maestro TM Krishna who received it for "social inclusiveness in culture".
Wilson talked to Catch about what this award means to him and why the most radical revolution India needs today can be unleashed by implementing its own constitution.
Here are excerpts:
You just received the Magsaysay award for "asserting the inalienable right to a life of human dignity". What does this award mean to you?
This award goes to the women who have courageously thrown their basket in which they carried the night soil, after 4,000 years slavery. And this, despite the government not providing them with any alternate livelihood. They chose dignity at the cost of their livelihoods. My award goes to them.
After decades of struggle to ensure dignity and justice to manual scavengers how will you use this award to strengthen your struggle further?
We are focusing our energies on sewer and septic tank deaths in our country which is the most pressing issue today that has been ignored for years after the supreme court judgement banned manual scavengers from getting down the hole.
They have not properly given compensation for people who died from 1993 onwards.
And for the handful of cases where compensation was given it was only two to three lakh as opposed to the stipulated 10 lakh they are supposed to give to each family.
For all these issues this award will help build pressure on the government and civil society to wake up to the crisis and create a proper sewage and drainage system that is mechanised and that will ensure that no human being loses their life.
Any plans on how you will spend your award money?
The money will directly go to the rehabilitation of safai karamcharis and especially women to help create an alternate livelihood for them. We will build a trust that will disburse funds to enable them to start another livelihood, start small businesses or fulfil other livelihood aspirations they have.
Since the award was announced I have been getting a lot of support from people who want to donate more funds. We will start a trust and make a detailed disbursal plan to give them protection.
Some months ago you commemorated Ambedkar's 125th birth anniversary in perhaps the most meaningful way when you carried out the ambitious Bhim Yatra that united manual scavengers across the country and made them aware of their rights. As a true Ambedkarite, what does India need most today?
Ambedkar is so relevant all the time in this country. Sadly only during elections, his name is brought up and his slogans are chanted. His real mission is forgotten by the masses.
Ambedkar emphasised on upholding a constitution that guarantees protection not just for Dalits but everybody. Protecting every individual's fundamental right is key.
Ambedkar itself means to democratise Indian society. The essence of who he is can be seen in the Constitution. The best way of honouring him is to implement the Constitution. That is the most radical revolution India needs to fix its problems.
What is your message to your supporters today?
This recognition has made our responsibilities that much larger. I requested my team at SKA to re-dedicate this award to our people by taking up more responsibility.
We will collectively work to ensure that the two lakh women still cleaning human excreta in this country are liberated as soon as possible. That will be our true liberation day.
Edited by Jhinuk Sen
Also Read: Activist Bezwada Wilson and Carnatic vocalist TM Krishna win Ramon Magsaysay Award 2016
Also Read: Songs of the dawn: how the Bhim Yatra articulated protest and hope