Kulbhushan Jadhav case: Pakistan to file counter-memorial on July 17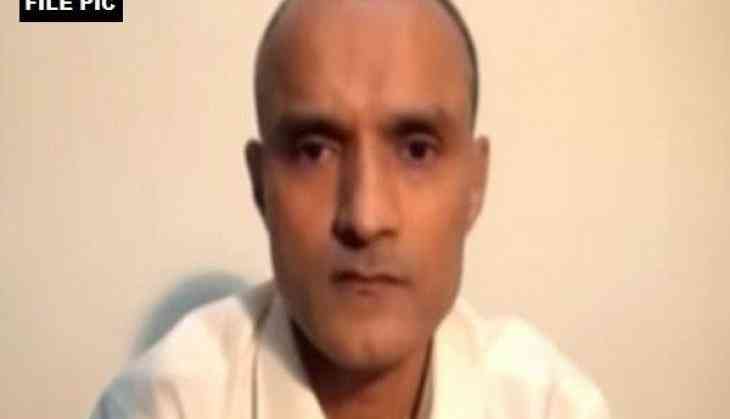 Pakistan is expected to file a second counter-memorial in the International Court of Justice (ICJ) on July 17, on the conviction of retired Indian naval officer Kulbhushan Jadhav, who was sentenced to death in April last year on charges of espionage and terrorism.
Pakistan's top attorney, Khawar Qureshi, had briefed caretaker Prime Minister Nasirul Mulk last week, sources told The Express Tribune.
Attorney General for Pakistan, Khalid Javed Khan, and other senior officials also attended the meeting. According to sources, after the submission of the second counter-memorial, the ICJ will fix the case for hearing.
On April 17, India submitted a fresh set of pleadings in the ICJ. The pleadings were filed in response to Pakistan's submissions to the court.
Pakistan has been given time until July 17 by the court to file its response (rejoinder).
It may be recalled that India first approached the court on May 8, last year, for egregious violations of the provisions of the Vienna Convention on Consular Relations, 1963, by Pakistan in the matter.
The court, on May 18 last year, indicated provisional measures as requested by India and passed an order obligating Pakistan not to carry out the sentence that was awarded to Jadhav through a farcical trial by Pakistan.
As per the court order, India had filed written pleadings (Memorial) in the case on September 13, 2017, and Pakistan filed its counter-memorial in December last year.
Jadhav was arrested in Balochistan, Pakistan, over charges of alleged involvement in espionage and subversive activities for India's intelligence agency - the Research and Analysis Wing (RAW).
India, however, maintains that Jadhav was a former naval officer and kidnapped from Iran, where he had business interests after retiring from the Indian Navy.
On April 10, 2017, Jadhav was sentenced to death by a Field General Court Martial (FGCM) in Pakistan.
Over a month later, the International Court of Justice (ICJ) stayed the hanging after India approached it against the death sentence.
--ANI