Jharkhand shocker: Angry villagers blacken teacher's face for showing porn to girls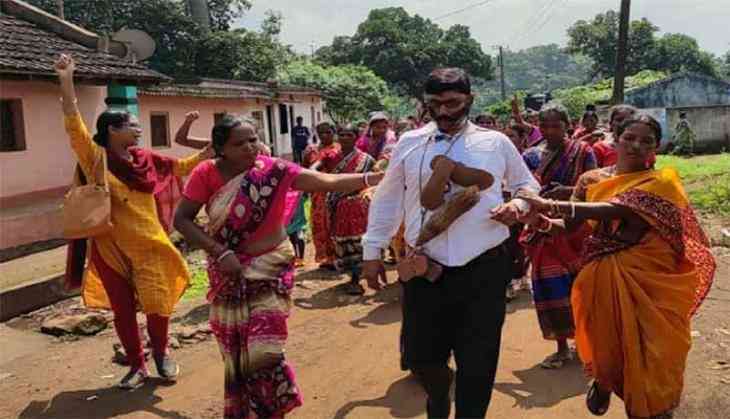 In a recent development coming in from Jharkhand's West Singhbhum district, furious villagers, primarily women, blackened the face of a school teacher with ink and garlanded him with shoes for allegedly showing pornographic videos to girls inside the classroom and touching them inappropriately.
After finding out about the incident, a police team rescued the accused and took him to a nearby outpost, the villagers staged a protest demanding that he be sent to jail immediately. At least six girl students of an upgraded middle school in Noamundi block had told their parents that the teacher showed them obscene clips and touched them in an inappropriate manner, a police officer said.
The angry villagers then registered a written police complaint against the accused on Wednesday. Claiming that no action has been taken against him despite the filing of the complaint, villagers held a meeting and decided to punish him.
Numerous women caught hold of the accused teacher, smeared ink on his face on Thursday and garlanded him with shoes. As they were taking him towards the nearby railway station after parading him in Badajamda area.
The police arrived at the location and rescued him. The protesters subsequently staged a dharna outside the police station demanding that the accused be sent to prison, the police officer said.
Circle Inspector (Kiriburu) Virendra Ekka made an attempt to placate the angry women, who held the demonstration for several hours. Officer-in-Charge of Badajamda police station, Basudev Toppo, said the matter was being investigated.
Also Read: Rajasthan horror: Minor gang-raped by 8 men, video made viral