It's a joke: Shalini Gera on her face-off with Bastar police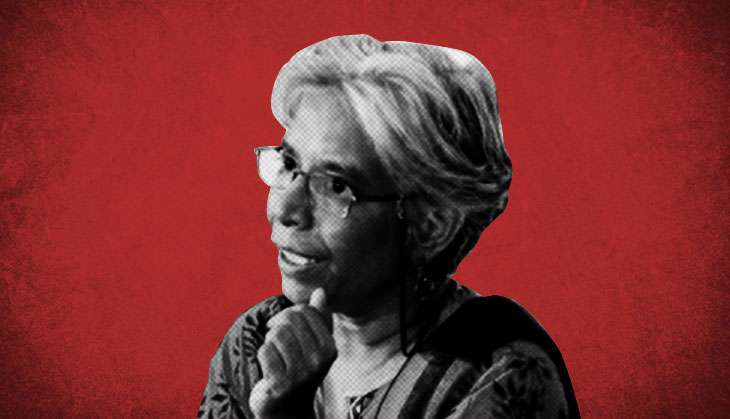 It has been a gruelling 48 hours for Shalini Gera: threats from Bastar's notorious police department, accusation of laundering Maoist money and inciting locals. Yet, Catch's conversation with the founder of Jagdalpur Legal Aid, opened and ended with laughter.
"It's become a joke now," said Gera, who was forced to flee her house in Jagdalpur earlier this year.
Just two days ago, similar charges were levelled against a fact-finding team including lawyers, students and a journalist, who were on their way to Bastar to probe an unusually large number of encounters carried out in the area in last three months.
They were accused of exchanging currency notes for Naxals and slapped with the non-bailable Chhattisgarh Public Safety Act. All the seven are still in jail.
But the anti-Maoist forces in the area have a special reason to be angry with Gera.
Only last week she picked up the case of a 13-year-old boy who was allegedly tortured and bayoneted to death by state forces on 16 December. Gera got the Chhattisgarh High Court to order the exhumation of his body and conduct an autopsy on him. The trial, in this case, may start soon.
In her interview with Catch Gera recounts the harassment she's suffered over 48 hours. Reading Gera's account gives one some idea of the everyday personal risks involved in probing and questioning state excesses in Bastar.
Suhas Munshi (SM): One person filed a police complaint against you, alleging you were laundering money for Maoists. And the next thing we know is that you dispatched a letter to NHRC complaining about police high-handedness. So what has really happened?
Shalini Gera (SG): We are working on this case of the 13-year-old child. So on Monday his post mortem was completed and the villagers left for their village around 1 pm. Suddenly at around 7 pm, a contingent of 7-10 police personnel arrived at our room in the dharamshala, lead by a police officer who called the entire legal team out and claimed that we had been "caught" staying in the room in an unauthorised manner.
This officer called us to the local police station to be interrogated for being found under suspicious circumstances. We explained the purpose of our visit and the fact that we had been authorised to stay there by the Commissioner himself.
It was only after we managed to get through to the commissioner and he spoke directly to the police officer that we were let be. Our presence in Jagdalpur that day was well publicised, given the public interest in the present case and for this reason, it is highly unlikely that this harassment, that very day, was a mere coincidence.
Then on Tuesday evening I got a call from an unknown number. A person introduced himself as SP Bastar and said that he had received a complaint against me and wanted to ask me some questions. This person wanted to know whether I had incited villagers against the Aadhar card.
I told him that I had not done anything like that. He later claimed in an extremely aggravated manner that we were spreading false stories of police atrocities in front of young children.
This other person then asked me, whether any JNU students were present at the meeting, to which I replied that to my knowledge, there were no students from JNU there. However, he responded that he had information that seven JNU students had been present there.
He then also asked me in a very offensive tone about why I am coming to Bastar again and again - questions like these, which clearly had no bearing on any kind of "investigation" that he could be conducting, and were only meant to intimidate me.
After that, this other person on the phone said he had received a written complaint against me that I was in Goel Dharamshala yesterday, exchanging "old notes" for Naxalites. I again denied this and told him that I was in Goel Dharamshala yesterday, duly authorised by the Commissioner of Bastar Division, to follow up on orders of the Hon'ble High Court of Chhattisgarh.
After the call ended, I checked the number on which I had received the call from SP Bastar on the TruCaller app, and found that it belong to one Farukh Ali. It should be noted that there is one Farukh Ali who belongs to the vigilante group Agni active in Bastar.
SM: Did you speak to any police officer after this call?
SG: Yes, I called the SP Bastar on his official number. When I identified myself as Shalini, he asked: "who Shalini". I again clarified that I was "Advocate Shalini Gera", and again SP Bastar appeared not to know who I was. I informed him about the complaint against me.
The SP Bastar rather rudely informed me that there was indeed such a complaint against me and that he indeed had just called me, and I should stop wasting his time with these calls.
A few hours after these phone calls, I was informed that the same Farukh Ali had posted news of a complaint by one Vinod Pandey against me given to SP Bastar, claiming that I have been exchanging notes for Naxalites in Goel Dharamshala in Jagdalpur.
It is again highly objectionable that SP of Bastar District would share this confidential information with a private individual, who uses it only for the purposes of maligning other people who are inconvenient for the Bastar police.
SM: You know that seven people have been very recently put in jail for the same charges as levelled against you?
SG: This is obviously a continuation of Bastar police's drive against activists, academics and critics of their policies. It is all a part of the same trend. We have complained to the NHRC and now sincerely hope that the institution will this time take some substantive steps against this persecution and act against the high-handedness of the Bastar Police.