IT raids against Lalu's family continue. But Nitish won't dump him yet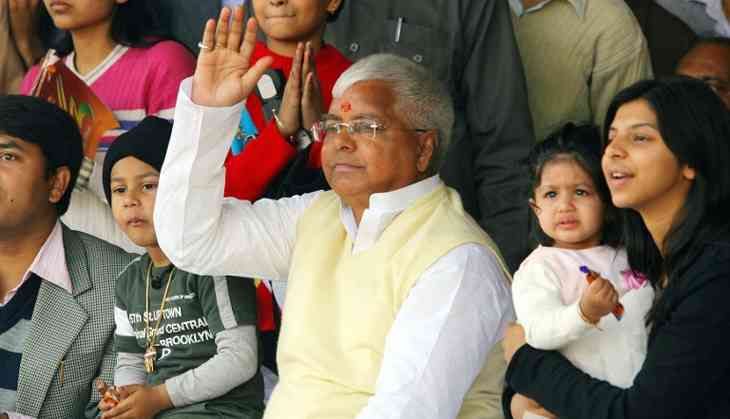 The Income Tax Department's crackdown on Lalu Prasad's family's alleged benami assets continues to cause ripples in country's political circles. Amidst speculations on how alliance partner and Bihar Chief Minister Nitish Kumar will react to the allegations since emphasises on probity in governance, sources close to him indicate that this will not affect the future of the alliance. And that the power equation may tilt towards Nitish's side, the junior partner in the Mahagathbandhan in terms of the numbers, even as the state BJP has sensed blood.
"Why should Nitish break the alliance?" a source close to Bihar Chief Minister Kumar asks. "That will not be smart politics," he says. "Instead, Kumar would chose to let these events unfold and see Lalu get weakened so that he gets an upper hand," the source explained.
Another, JD(U) MP, echoed similar views, but had different reasons to offer on why Nitish will not walk away from the alliance. "It is a battle of perception," the lawmaker says. "It is clear that Lalu is being targeted. Or else why would the Adanis and Ambanis of the country remain scot-free and Lalu continues to face the heat," he asks.
Lalu Prasad, as it is, does not have the option of walking out of the alliance. "The BJP has managed to shut him up. Now one doesn't see him attacking the BJP like he has been doing in the past," the source says. Corruption charges are nothing new for one of Bihar's most popular politicians after his conviction in the fodder scam case.
Meanwhile, Lalu Prasad's daughter Misa Bharti on Wednesday, finally joined the Income Tax Probe against her and other members of the family. She had earlier ignored the IT Department's summons twice which forced them to order a provisional attachment of the controversial properties, which the sleuths claim are in fact benamis of Lalu's close relatives including his children.
The IT Department, in a major move, had initiated proceedings under the stringent Benami Act not just against Misa Bharti, but also against other members of the Yadav family, including son Tejashwi Yadav, the Deputy CM of the state, former CM and Lalu's wife Rabri Devi and Misa's husband Shailesh Kumar.
The action follows the May raids on these properties after the Enforcement Directorate had arrested a CA Rajesh Agarwal who allegedly helped Lalu's kin in laundering money. Agarwal's name came up during investigations of alleged hawala operators Virendra and Suirendra Jain who would aid money laundering through a web of fictitious companies and entries into accounting books. The IT department is also said to be probing the role of Vinay Mittal a close relative of chartered accountant Agarwal, who according to reports played a key role in routing money for buying the alleged benami properties by Lalu's kin.
The properties attached by the IT Department include farm house, apartment and other land in Delhi and Patna. The IT sleuths allege Misa and husband Shailesh are beneficaries of Farm no 26, Palam Farms, Bijvasan, Delhi said to have a market value of Rs 40 crore even though the book value is said to be just Rs 1.4 crore.
And that Tejashwi, Chanda Yadav and Ragini Yadav, are beneficiaries of a building in Delhi's posh New Friends Colony, with a market value of Rs 40 crore. Tejashwi and mother Rabri Devi are alleged to be beneficiaries of as many as 12 plots of land in Patna are said to have a combined market value of Rs 85 crore.
According to reports, benamidars include companies like Mishail Packers and Printers, AB Exports Pvt Ltd, Ak Infosystems among others, which list Lalu's kin including Chanda and Ragini Yadav as directors.
Meanwhile, BJP leader Sushil Kumar Modi has upped the ante. In fresh allegations against the Yadav family, he has alleged that Rabri Devi acquired 18 apartments in two building blocks on a piece of land which came to the Yadav family as a quid pro quo for jobs when Lalu Prasad was Rail Minister.
Modi claims that these two plots of land, one at Ranjan Path, and another near JD Women's College were transferred to a builder who built apartment blocks. And that according to the agreement, 18 out of the 36 flats were transferred to Rabri Devi.
Lalu Prasad and son Tejashwi continue to deny any wrongdoing.